Animation | Rubbing Vena's Belly

Venatari
888
126
You're having my baby

makeo226
226
9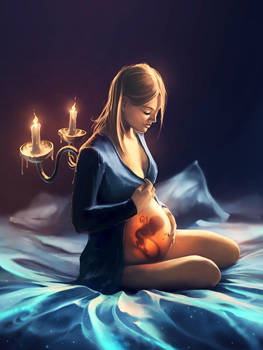 The glimmers of Aurora

AquaSixio
2,714
122

BBC Sherlock MPreg Meme

wasitelves
1,120
132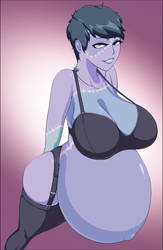 Frankenmom

Maternal-reads
546
7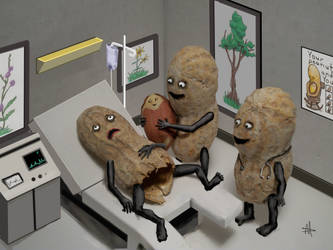 Congratulations...

DavidMishra
1,262
233
Good Night My Little Warriors

ThePhoebster
492
82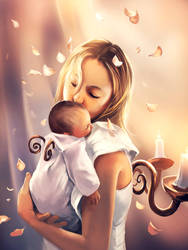 Welcome

AquaSixio
1,259
101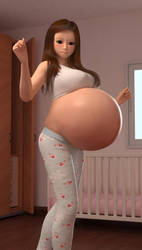 Overjoyed

Auctus177
1,029
50
Paperhat Parasyte!AU fanart - Mommy Flug is tired

CatsDontDraw
191
27
Callie The She-Kraken

ilikapie
441
10
Pregnant! Reader X 2P! FACE~ Hehe!!
Pregnant! Reader X 2P! FACE
Hehe-Didn't See That Coming!
Slight Cuss! Somewhat.

GO 2P!!!!!
A small screech filled the air before going silent, the streets empty of anyone. Except for the few bodies that littered the alley, no one was about. Everyone knew to stay indoors and be still in the nightly hours. Only because of them.
The group traipsed with leisurely peace, a few snide comments shared as they headed home. It had been a rather successful raid and with weapons brandishing a layer of crimson, they had matching smiles on their faces. (Hehe..)
Going through the door with a bang, France instantly went for the wine bottle chilling in ice for him, dropping his sledgehammer without a care. As he popped the cork and took a gulp, you came up beside him, gently leaning against the doorway to the kitchen.
"How did it go?" You asked, smiling at Matt and Al as they pushed each other around in a…bromantical way. Oliver started to berate them on t

DJ-Sky-Storm-117

DJ-Sky-Storm-117
1,041
642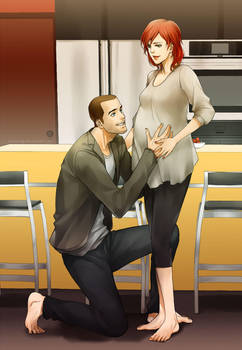 Mass Effect 3: Expecting a little Shepard

YukiMinamoto
796
181
Feeling

hikariviny
1,044
66
Karijn's Mpreg Meme -Blank-

Karijn
635
214
Don't touch

hikariviny
1,369
156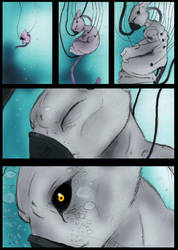 Mewtwo-pg2- pokemon evo

JoshuaDunlop
979
206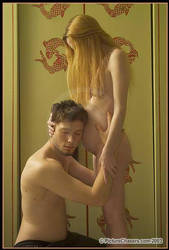 My First Pregnancy

EveC
411
85
Turnaround - June Zento

Auctus177
782
30

Pregnancy Meme By KxP4ever

KonanxPein4ever
577
266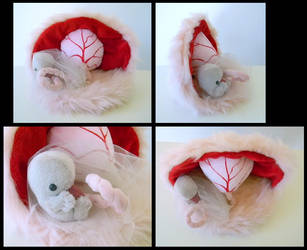 1st Trimester Embryo

SarityCreations
1,894
599
Emerging Secret (Mpreg) Chapter 1 Part 1
               Jim sat at his desk quietly. He felt the baby move down under the edge of the desk; she was getting so big. He was getting so big. He was 8 and a half months along, but she had dropped a few weeks prior. It had been hard hiding such a noticeable secret, especially a secret that gets bigger as time goes by. Jim wriggled around at his desk subtly, trying to maneuver himself at the desk so his bulge wouldn't be pressing against the edge of the wood. It didn't help.
               He dazed off through the window as his history teacher droned on about the political views of Hawaii in the early 1900's. Jim couldn't keep focus on such nonsense; he didn't care what the political views of Hawaii once were.  He was only a few weeks delivering a secret he had been hiding so well, his mind could only ever drift off to the thought of what was yet to come. Jim's daze was broken was he was welcomed back to reality when he felt her shift a bit.      

the-notebooks-voice

the-notebooks-voice
238
21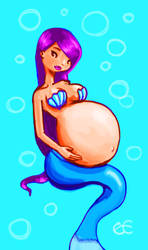 Pregnant Mermaid
expansionforever
168
8