Itachi, Itachi, Itachi..

puffsgain
19,893
6,322
Onii-chan
Norway X Reader
(A/N)I feel like such a weebo for writing this but I thought the idea was cute, okay?! In the story, you're the youngest out of all the Nordics… So… yeah.
Please enjoy! (A/N)
--
You were sat in the living room, along with the rest of the Nordics. You were one yourself in fact. It was a nice relationship- the family was small, but loving and warm. But sometimes the countries got into heated arguments like what was about to happen now.
"Aww, Iceland, you're so cute! Just give in and call Norway 'Onii-chan'!" Denmark teased. The fluffy haired man laughed loudly; he was already half drunk.
"No way! Why are we even on this topic again?" The younger teen yelled back. Iceland huffed in anger, blowing his silver-white hair out of his violet eyes.
"Onii-chan…" Norway mumbled quietly as if to urge him on. You giggled. People often thought that his eyes were emotionless- that he always had a calm fašade- but it seemed that your talent was to easily read them. To you

LoveCryPain23

LoveCryPain23
462
101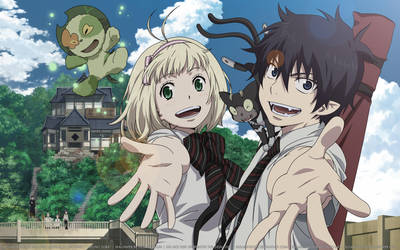 Ao no Exorcist Wallpaper HD: Ao no Sora

elisadevelon
688
56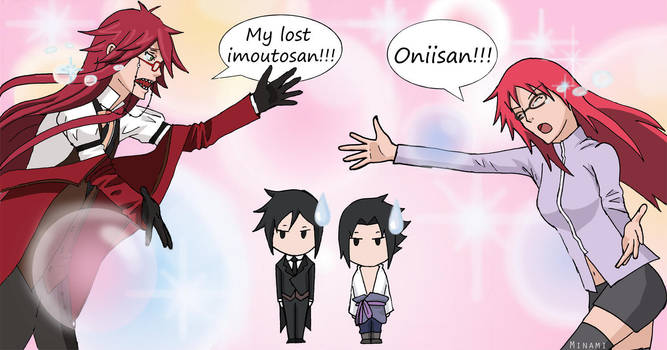 Lost siblings

Minami19
405
186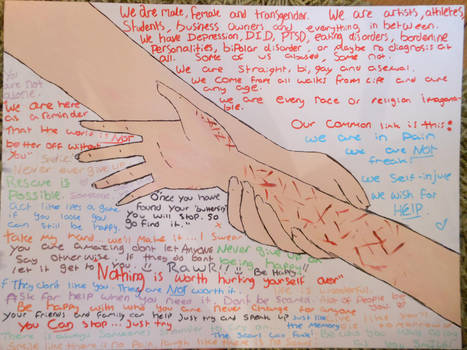 self harm

lilwinry121
227
132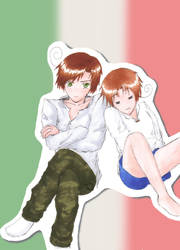 Hetalia: The Italy Brothers

vimsweet
426
29
Seriously, this works well XD

Royal-Guard-Lover
299
174
Naruto - Nii Chan

NeoSlashott
2,140
593
Water Fight + Anime [Hetalia: Japan x Reader]
WATER FIGHT! [Hetalia: Japan x Reader]
"Nihon, Nihon~!"
Your cheery voice broke through the hot summer haze as you waved at your Axis Power friend, Japan. He was still in his formal white uniform, gold-colored buttons still buttoned up to his collarbone; he was obviously sweating, but he refused to run around in swimming trunks although you, Germany and Italy have tried convincing him to do so.
"What, [Name]?"
"Please play with us? Please?"
"For the rast time, [Name], I said no. It's dishonorable to run around naked without a top."
"They're just swimming trunks, Nihon~it's not like you're running around completely naked!"
"Unacceptable!"
You were dressed in a light pink one-piece swimsuit, your [h/c] hair tied up into a ballet bun as you pulled the hose further out from the coil and turned the water up to spray Italy. He screamed as the icy jet hit his back, and immediately pulled out a white flag.
"Ve, ve ve ve [Name]! I surrender, just don't spray me anymore!" Italy cried, already so

CRITTER-PIXELS11

CRITTER-PIXELS11
283
180
Ao no Exorcist - Shiemi Moriyama 3

KiaraBerry
200
26
Blue Exorcist: Shiemi Moriyama

VandorWolf
623
106
Blue Exorcist: Shiemi and Izumo are BFFs

VandorWolf
504
94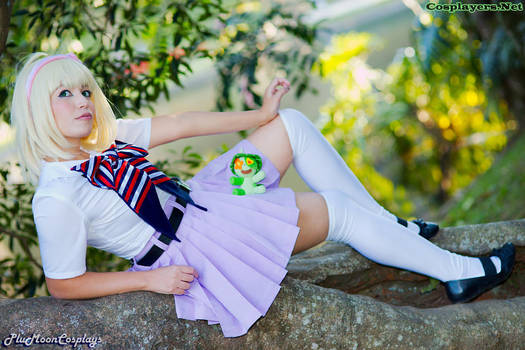 Shiemi from Ao no Exorcist

plu-moon
208
59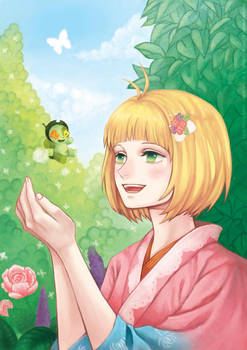 AnE: Shiemi

Piece5113
445
119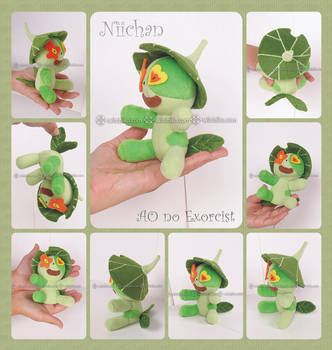 Niichan:::::Ao no Exorcist

Witchiko
176
39
Ao no Exorcist - Shiemi Moriyama 6

KiaraBerry
124
16

Chibi Giroro: Nii chan's Belt!

CARROTmanga
154
58
AoE: Rin+Kuro Cosplay

animyx
128
13
Ao no Exorcist - Shiemi Moriyama

KiaraBerry
173
16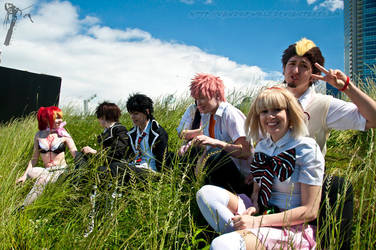 Blue Exorcist: Shiemi and Friends

VandorWolf
977
69
Ao No Exorcist ::: Shiemi

plu-moon
147
30
kyoudai ai - done

Ryoko-san18
537
28