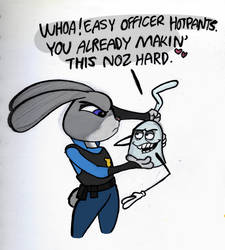 The Bunny and the Douche

Cartuneslover16
172
65
I've got a Blueberry for a Girlfriend!!!!

Verrukaiser
773
49
Commission | Anonymous Blueberry

Venatari
628
51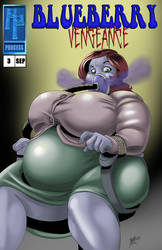 Blueberry Vengeance 3

LordAltros
345
19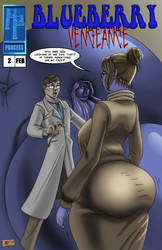 Blueberry Vengeance 2

LordAltros
422
62
Getting Juiced

Tail-Blazer
171
7
Juiced (1)
JuicedWritten & edited by AmnoartistChapter 1: Bullish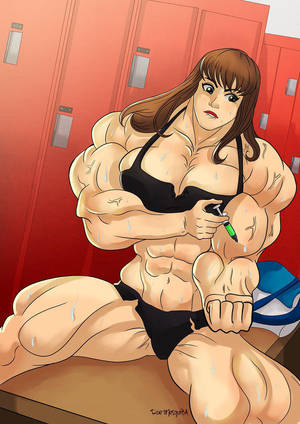 The sweat curved down the nape of her bullishly thick neck at a delicate pace, clear yet warm, just one of the many results from her arduous workout. The lone droplet ceased in its travels just before reaching her surging back, her breaths ragged. Every muscle on her frame had been engorged to its max owing to her beastly, adamant persistence to just… grow, veins flailing this way and that, audibly coiling under her smooth, sweaty skin. And yet, she wanted more. She always wanted more.
"Dude…" Blake watched from behind as the girl sat on the bench shrugged, deltoids involuntarily popping in and out of a horrendously flexed state, striations visible even from afar. He could only see her back and yet, that was more than enough for him. Long chocolately locks strewn over her nape, she spread her legs over the bench
Amnoartist
Amnoartist
104
11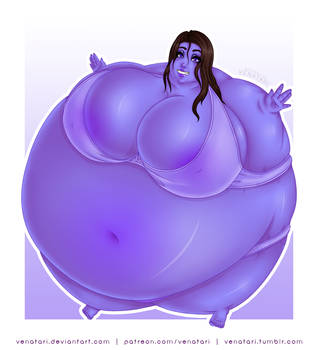 Commission | Anonymous Blueberry

Venatari
302
29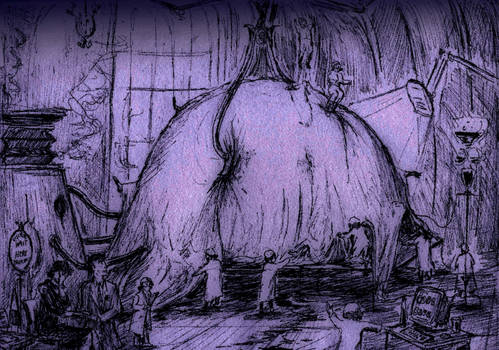 Violet in the Juicing Room

Jimmy-C-Lombardo
117
8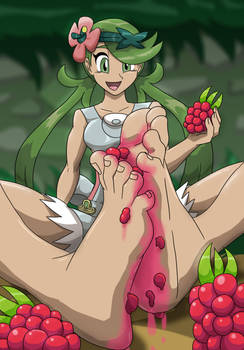 Alola-Style Razz-Berry Juice

MostlyFunStuff
694
38
KimKanye's Juicy Ordeal

Verrukaiser
177
20
The Juicer's Left Arm

Verrukaiser
341
21
I guess she blue it.

Verrukaiser
186
7
From Popular to Blueberry
"Evan! There you are, I've been looking all over the place for you!" Amber said as she ran toward her classmate. Amber and Evan were both in year 10 and were studying for their exams together. Amber was the most popular girl in school. She threw wild house parties and was liked by everyone, but this made her not too bright. She relied on her friend, Evan. She had met him last year in the school library. He is incredibly smart and he promised to help Amber study for her tests. In return, Amber gives him her friendship and whatever rewards he desires.
"Hey, Amber, what's up?" Evan scratched the back of his neck. He had a big request for today's study session and he was very nervous.
"You don't look very good... Is everything alright?" Amber said, running a hand through Evan's hair flirtily. Evan playfully pushed her hand away.
"Alright, what do you want to study for?" He asked.
"Well... I have a pretty big request today." Amber said looking down at her feet.
"I do too!" Evan

DeviantLaurenHere

DeviantLaurenHere
56
2

Juicing tips!

BitterlyBlue
46
22
Vyron and the Giant Blueberry

Verrukaiser
226
14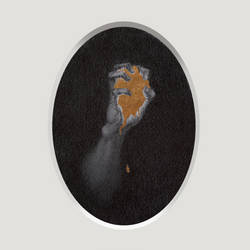 Heart in Hand

ZarinaSitumorang
67
14
Juicy Jiraffe (Re-upload)

Verrukaiser
172
7
Ready for Juicing

noobsgalore
95
6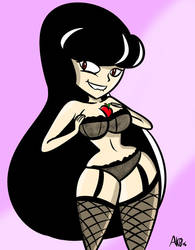 Lindel's Juice Maker

AKB-DrawsStuff
262
20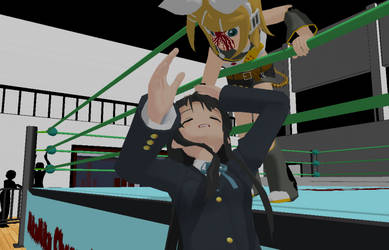 'Oh no you don't'

The-Horrible-Mu
23
16
Getting a Blue Job

Verrukaiser
66
11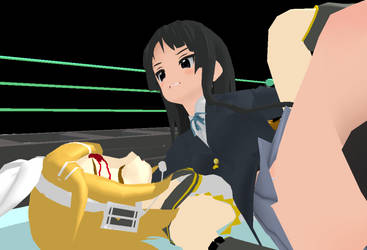 Pin

The-Horrible-Mu
23
8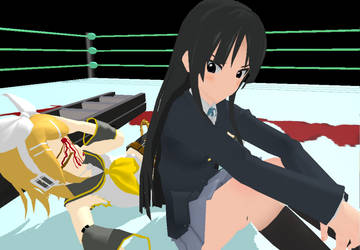 Frustration

The-Horrible-Mu
16
13