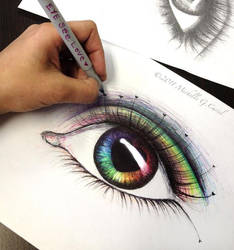 love in your eyes

artisticalshell
1,121
56

[MMD] Neptunia V Models Part 2

xxSnowCherryxx
116
29
Plutia/IrisHeart X male reader 1
you were walking back to a bar in Planeptune. You had several problems with people because you beat someone, who was hurting your friend, into a bloody pulp. You were a Mercenary. Most of the time, You did the deed, this time, it was threatning. You walked in the bar...
[F/N]: Give me the latest, man, what do ya got for me?
Bar tender: Here's the next Job, The oracle from the Basilicom needs some rat threatened for The constant Stalking of a Kid named Compa. Can ya handle that?
[F/N]: A Rat? Why The F*** do they need a F***ing rat taken care of?
Bar tender: Don't ask me. Here's the address to the basili-
[F/N]: Yeah Yeah, I know where the F***ing Basilicom is. By the way, need a refill on ammo.
Bar tender: Got ya, here's the lay down while I get this reloaded. They have info on the rat, they'll give ya the location. But be careful of the CPU, Lady Iris Heart, she may be more than you can handle, don't piss her off.
[F/N]: Oh, Great advice, when's the last time I listened to YOUR advice

ApocalypseDunk

ApocalypseDunk
65
5
Hyperdimension Neptunia Steam Theme Pack

KRCH2R
62
44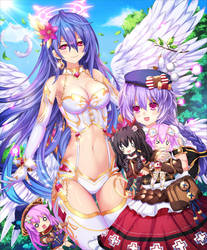 Plutia

BelugaDolphin
219
20
Iris Heart V2

sendrawz
444
1

CMSN - Axew Ketchum

Glockens
167
21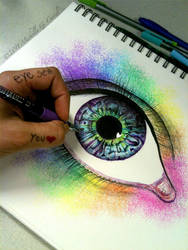 Eye see your true colors

artisticalshell
173
9
Day Off

sendrawz
615
12
Kitty Sadie!

Airisubaka
343
34
Bunny Suit Iris Heart

Airisubaka
444
45
Plutia/Iris Heart X Male Reader *Request*
It was a beautiful day in Gamindustri, not much danger in between of Hyperdimension and Ultradimension but there is one CPU who seemed to be attached by a new fellow.
"Come on [F/N] lets play tag!"
"No Rom and Ram, he's supposed to be with me."
"Why don't I get a chance with [F/N]!"
The Candidates were bickering along with other young makers... Broccoli, Red, Gust and Peashy. Pulling him by the arms, legs and shoulder. Right from the distance... a young girl who was watching him being pulled by the young girls goes by the name of Plutia, she came from the Ultradimension along with Peashy, she was excellent of making dolls that came out of CPUs.
Few minutes later
Time passes... saying goodbye to the Candidates and young makers, I'd made my way home in Lowee, walking to the forest for a long path-*crying sound* "Huh wonder whose crying?" I said, carefully walking to follow the noise, I've stumbled a young girl which it turns out to be Plutia "Whats wrong there, did you lose

CrissRock115

CrissRock115
112
67
Merry Christmas!

Airisubaka
268
22
Iris Heart [COMMISSION]

Airisubaka
343
46
Iris Heart + Selvaria Bles outfit

Airisubaka
278
26
Iris Heart

sendrawz
585
12
Bunny Suit Sadie Doodle

Airisubaka
305
31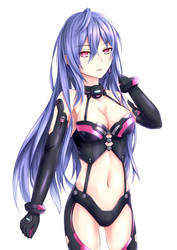 Iris Heart

Muwa12
276
29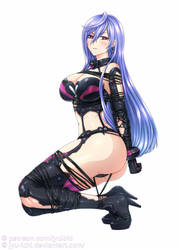 Hyperdimension Neptunia, Iris Heart, Plutia

jyu-ichi
486
24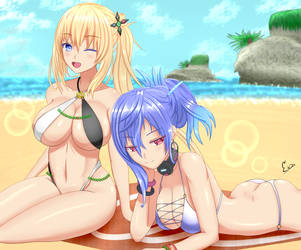 Summer is here!

Expired-Nep-Bull
224
6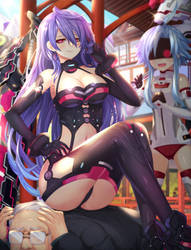 punishment

BelugaDolphin
232
9