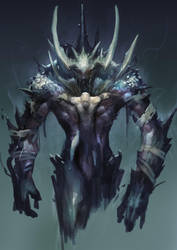 Inferiority

jeffchendesigns
409
25
[MMD] I n f e r i o r

Xhiao-Yuu
63
27
ACNL: Liam, Our Mayor

Meishali
297
36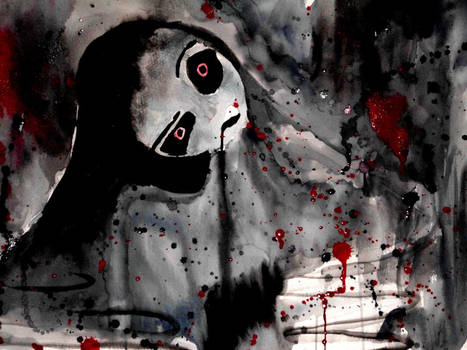 The Living Shadow

Dynneekx
209
45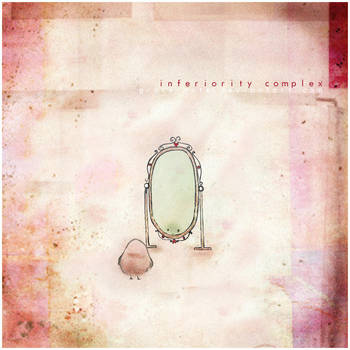 inferiority complex

grace-note
82
20
Tucker Fangirl

Nari-Maruko
119
13
ACNL: Liam

Meishali
115
27
The Becky Mehgan vs Stacy Middleton

Neetsfagging322297
19
5
[MMD] Perfectly Imperfect

Xhiao-Yuu
19
2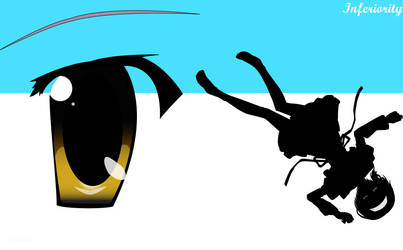 Inferiority

foolsjest
21
4
Your Shadow
Ever since the beginning,
People have always compared me to you...
They have said I am inferior to you so many times,
I start to believe it.
I know that I could never fill your shoes
That I was a horrible replacement.
Besides, how do you leave a person you've known so long
Behind in the dust?
If they are loved and prestigious,
How can you ever match up to them?
How will everyone react to you
If you suddenly take their place in the scheme of things?
They will say that he did this or that better,
Or that you can never take their place.
Even if I was on center stage,
If you were there, everyone would turn to you.
I used to idolize you,
But I can't ever be you.
People equate me with you so much now,
That I've lost my self-identity.
I'm always called your replacement
Or the guy that isn't as good and popular as he is.
All this time,
I know I never did anything for myself.
Someone always related to you was pulling me in the right direction,
Moving the strings of the pitiful puppet.
It feels

LovesTaken

LovesTaken
24
11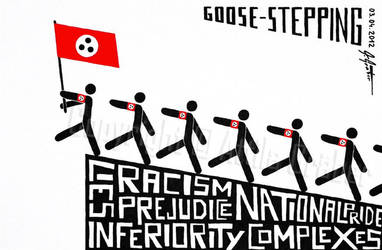 goose-stepping

Attila-G
26
14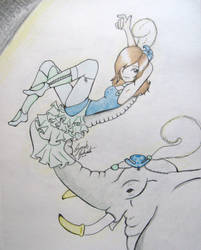 Elephant's Daughter

Ambilia-Scriba
69
71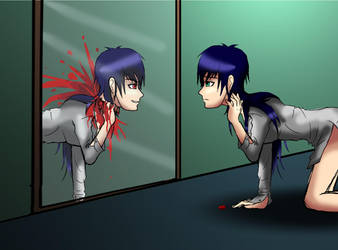 Do It...

Reynbeau12
48
32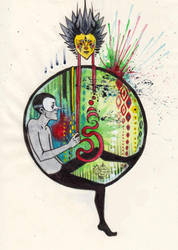 Inferiority Complex

tarantellino
82
15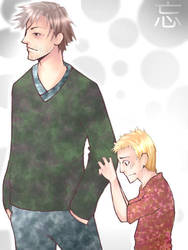 MGS - Forget

karaii
37
37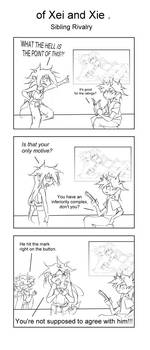 of Xei and Xie.sibling rivalry

Achiru-et-al
52
44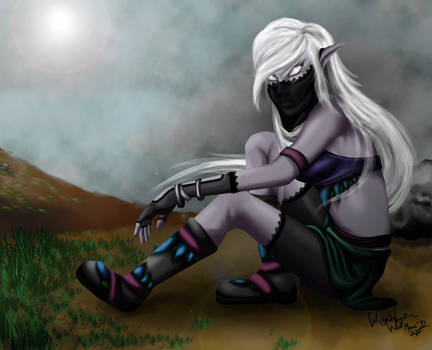 Rogue

Reynbeau12
11
4
USF4 Oni Beats Chun Li

Themilkguy
8
2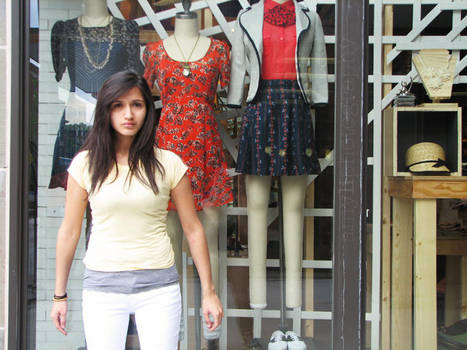 Inferiority Complex

annie252
8
14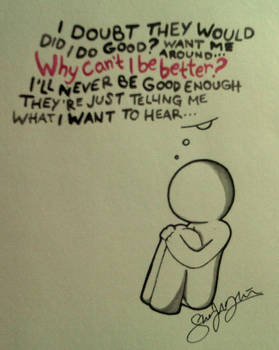 Inferiority Complex

MusicalKitsune
29
9
In My Reflection
Mesmerized by the silvery shine,
I stare into the mirror of mine.
A twisted reflection back at me,
Are all the people I'll never be.
Teasing me with their perfect faces,
Gnarled into each others embraces.
To them it must be so routine,
I reach out to touch the puzzling scene.
Mirror, Mirror,
On the wall,
Will I ever be as good as them all?
Inhuman, Inadequate, Defective, Imperfect.
Never as good, I had to disconnect.
So isolated in this dark room,
Content, yet trapped, in my self-built tomb.
As I twist into a distressing shape,
I cry and I try to find an escape.
Haunted by people who click so naturally,
I realize this world will never acknowledge me.

Reynbeau12

Reynbeau12
28
19