Walking Sherlock

WisesnailArt
428
35

Sherlock - Step by step

KStarrLynn
187
32

Ballad for destiel

Vivalski
1,742
178

Experiments are Fun

Sash-kash
6,824
1,163

Semi-realism tutorial

inklou
10,326
680

What a Mystery!

xeternalflamebryx
464
190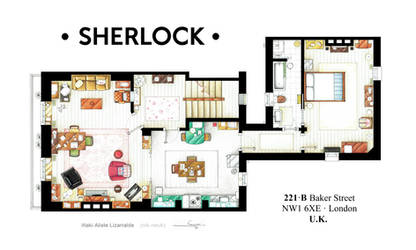 Floorplan of Sherlock Holmes apt. from BBCs series

nikneuk
227
16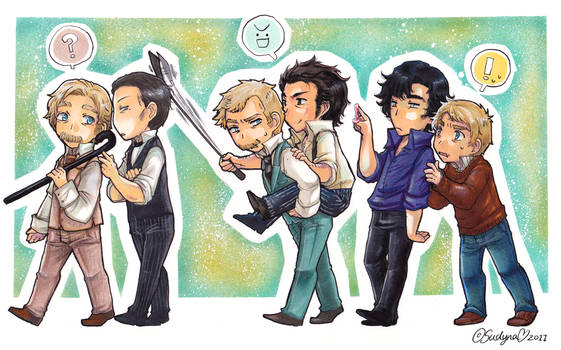 SH - pok pok : D

Sadyna
3,992
348

Oh Boys

Sash-kash
3,705
218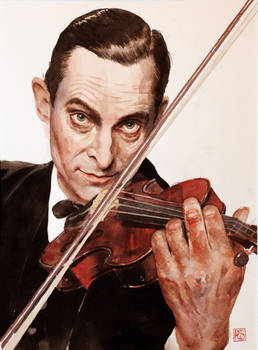 Jeremy Brett as Sherlock Holmes

Mad-Margaret
431
138
Ice Cream (BBC Sherlock x Reader Drabble)
You shoved a spoonful of chocolate ice cream into your mouth happily, content watching daytime television from John's chair with your feet pulled up and your tub of ice cream. That is until your boyfriend, Sherlock, emerged from his room and plucked it from your hands, causing you to immediately protest, "Sherlock, give it back!"
"You've already eaten half the tub, love. It's bad for you."
You let out a pathetic whine, "Johhnn."
Your brother didn't even look up from his computer, "Give her back the ice cream, Sherlock."
"You know as well as I do that that much sugar is not good for a person's system, she-"
He cut Sherlock off, looking up with an entirely unamused expression, "Just give it back."
"No."
John opened his mouth to respond but caught a glimpse of you and let out a heavy sigh, shooting Sherlock a glare as he moved to crouch in front of you. You'd started to

TheBeethatHums

TheBeethatHums
798
220

SH BBC - U think so?

Sadyna
4,475
405

Teen Sherlock Irene Pt2

DrSlug
505
155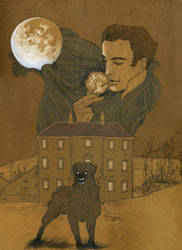 Baskerville

spicysteweddemon
553
58
[Trade] Post-Reichenbach

OkenKrow
1,162
324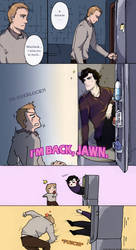 [Request] The Reuniting

OkenKrow
1,221
448
The lonely - Sherlock

Mi-caw-ber
445
49

The End?

Sash-kash
2,995
402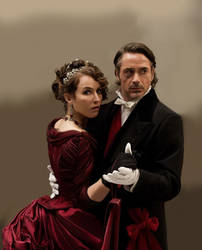 Just follow my lead

AlessiaPelonzi
223
74
Stay with Me- Sherlock x Reader
The last thing Sherlock had expected in his return was that you would welcome him with a smile and open arms, especially after how John had reacted. He'd walked up the steps to 221B and hesitantly knocked on the door, sure that he was going to get slapped or worse, but you'd pulled the door open and after the initial moment of shock gave a soft chuckle, "Welcome home, Sherlock Holmes."
In all the time he'd known you, there had never been anything between you beyond a friendship that for some reason worked better than most and was stronger than he ever could have anticipated. It was something that had happened without him ever realizing, that friendship, but right now, sitting in his chair watching you making tea, he wished there had been more- not really for the love but to have a deeper connection, to escape from the loneliness he'd discovered in his heart.
He gave a fleeting smile at the skull still on the mantle before observing the rest of the fl

TheBeethatHums

TheBeethatHums
557
42