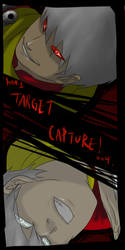 gotcha 4

Akagumo
50
25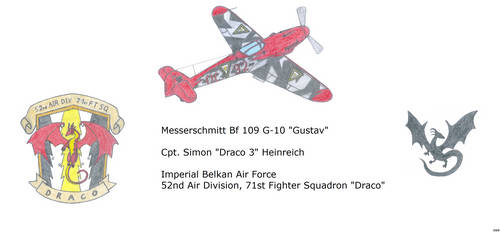 Ace Combat Warbirds - The Soldier

Kenisi
14
3
Demotivational Poster - Misc. Randomness 82

Kenisi
14
15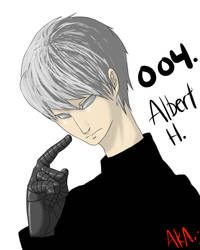 ZERO ZERO FOURRRRR

Akagumo
21
7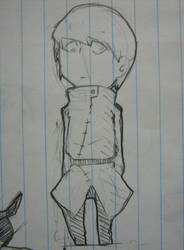 SKETCHBOOKWORLD22

Akagumo
4
2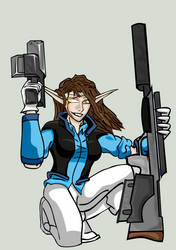 Cassady Heinreich

Crazy-Jake
4
8
Ace Combat Zero - Interview 3
Interview #3
A Man who upholds Honor
Lichtenburg, Belka
12th October, 2005
Dimitri Heinreich, also known as 'The Blue (or Indigo) Heron'.
Indigo Team Commander, former member of the Belkan Air Force 7th Air Division, 51st Tactical Fighter Squadron.
An ace whose precision and grace in flying had earned him the title of 'Blue Heron'. Today, he has his hands full with the family business.
***
Dressed in a formal business suit with his hands resting comfortably on the luxuriously aesthetic armchair he was currently occupying, my subject was indeed a rather successful business man. The wall behind him was draped in shrouds depicting artistic work done more than two centuries ago. To one side lay an ornamentally designed table covered by various historical artifacts. The room was a time machine to the past, abandoning all notions of the current age and time.
"That day, right before I deployed, my airspace assignment was changed. Initially my squadron was assigned to the stable eastern

PasternakCFA44

PasternakCFA44
2
1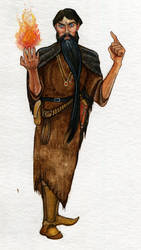 karl heinrich the cleric - vee

angel-poloo
1
0
book plan-Heinreich
Book plan
The main protagonist...Heinreich is a half angel half demon heaven and hell both want him on their side yet he want to be on neither.
He is clumsy and reckless and nearly dies a lot for the sakes of others....he is too kind-hearted for his own good.
Even though angels and demons both want him on their side...there are many who despise him and want to kill him...he carries both an
Angellic weapon and a demonic weapon...the angellic weapon is a spear of light while the demonic weapon is a giant crossbow made from the horns of the
original king of hell.

Dang999

Dang999
0
10
its party time !

angel-poloo
0
0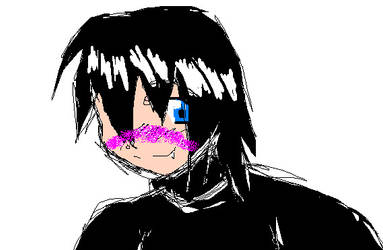 Heinreich in Black

Madame-Kichigai
0
0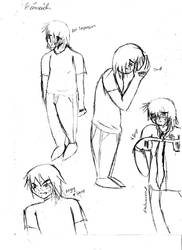 Heinreich Dump

Madame-Kichigai
0
0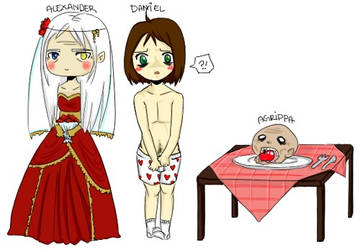 FMK
TamamaDesu
21
21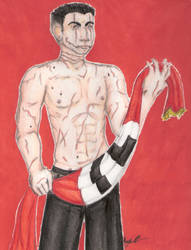 Elias

HellsComingWithMe
2
8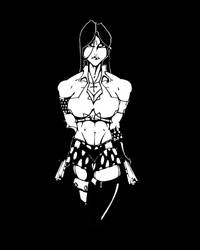 Detresse Spread

ICGREEN
10
3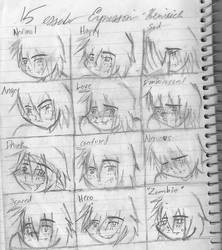 Heinreich: Expressions

Madame-Kichigai
1
2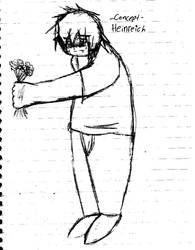 Heinreich: The Beast

Madame-Kichigai
1
0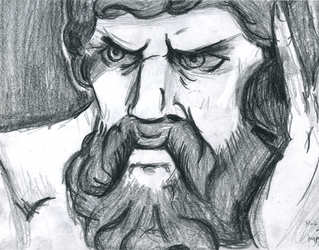 Nero

AyeDoubleU
1
0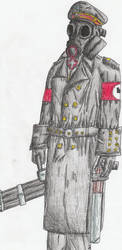 Heinrich

Sylizar
3
5