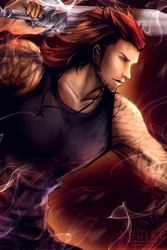 FFXV - Gladiolus

yuuike
488
20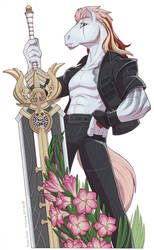 Triple Gladiolus

lgliang
133
4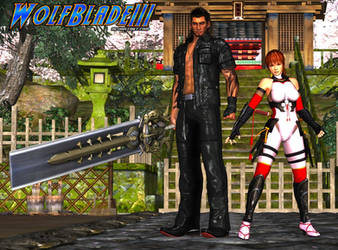 Gladiolus and Kasumi.

WOLFBLADE111
37
33

Till death do us part

ciceon
68
7
FFXV - Car Safety

AmayaMarieSuta
80
16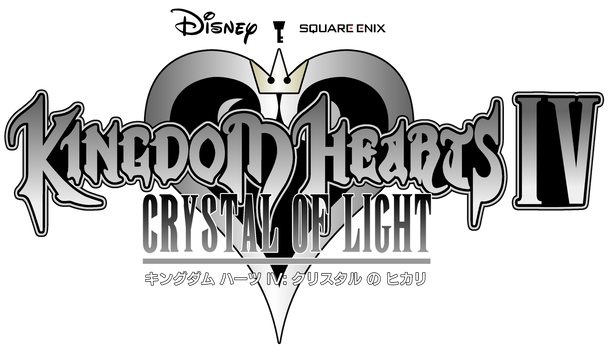 Kingdom Hearts IV Crystal of Light - Logo

AsylusGoji91
71
96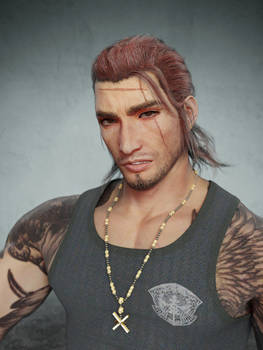 Gladiolus Amicitia

xVladTepesx
16
31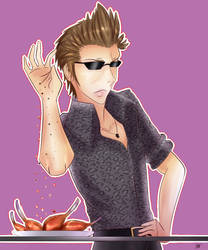 # Leiden Pepper Bae

FuturisticHedgie
46
10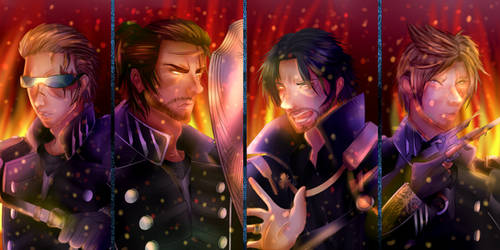 Z e r o

FuturisticHedgie
51
16
[FFXV] Camping Trip - Gladio x Reader
Gladio stretched himself, after you both arrived somewhere in a forest. It was not a dangerous place though, since the Daemon Hunters cleared the whole area from monsters. And even if there would be some lingering, Gladio was strong enough to keep you save. "Ah. What a wonderful place for our camping trip. Don't you think so, [Y/n]-chan?" he asked and turned to you, his smile as wide as his broad shoulders. You gave him a mild smile, still feeling drained and a bit sad from your rough week at work. "Aw, don't give me that forced smile. Just do it, when you feel like it, sweetheart." Gladio sighed and hugged you from behind, making your head lean against his chest. You closed your eyes and enjoyed being near him. "I'm sorry. I'm just very tired." you admitted and felt his arms tighten around you, though he still kept his strength back to not crush you. "I know. That's why we take this trip so you can recover."

Sekata

Sekata
33
0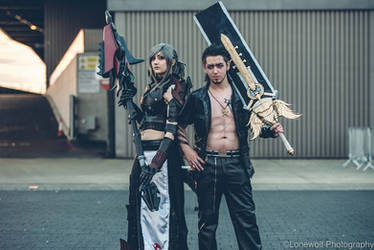 Infiltrating Imperial Base!

CocoDeathMetaller
18
2
Reading a book in a peaceful place

KoriYL
23
2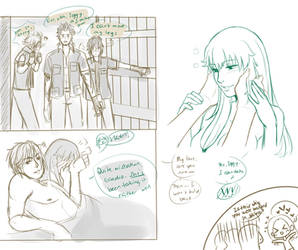 So How Are You Taking It?

Erandiaaa
10
8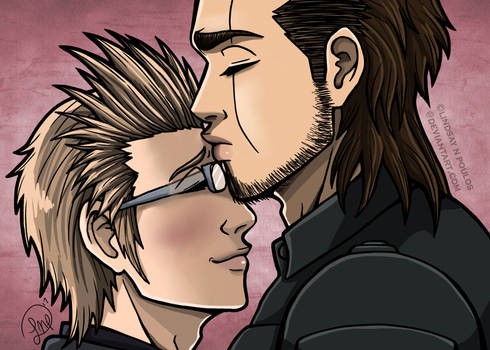 Gladnis

Lindsay-N-Poulos
20
2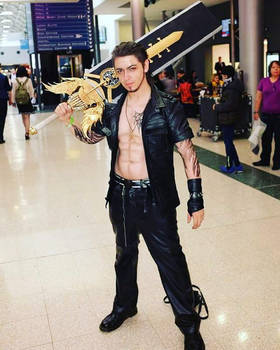 Gladiolus Final Fantasy XV cosplay

CocoDeathMetaller
16
2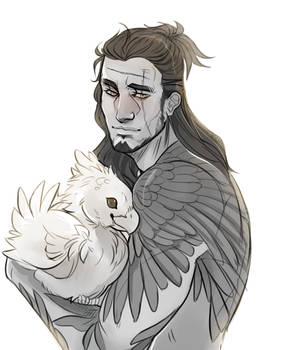 Gladio with a chocobo chick

CrowningCrow
23
3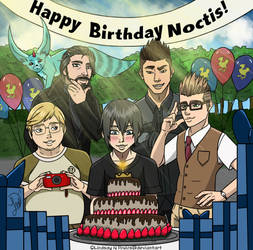 Happy Birthday Noctis

Lindsay-N-Poulos
17
0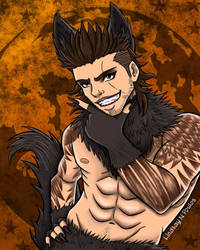 Werewolf Gladio - Final Fantasy XV

Lindsay-N-Poulos
12
0
Knuckles to Gladiolus Amicitia TF AP (Request)
Knuckles was on his own in a forest, looking for a Chaos Emerald.
"I just need one more and I'll have them all," said Knuckles.
Knuckles left the other Emeralds in a hole in the ground so no one could find them except for Knuckles. When he looked under every other rock, he couldn't find the last Emerald.
"I hope nobody took the last Emerald," said Knuckles. "It belongs in good hands, and never evil."
Knuckles looked straight and saw a woman with black clothes and hair.
"Who are you?" asked Knuckles.
"My name is Gentiana," said the woman. "I heard that you're looking for something."
"I'm Knuckles," said Knuckles. "I'm looking for the last Chaos Emerald. I also haven't seen my friends Sonic or Tails lately. I wonder where they are."
"I know where they are," said Gentiana. "Before I can take you to them, take this."
Gentiana gave Knuckles a large blade, which glowed in Knuckles' hands. His eyes shrunk and separated as his eye color became amber. He slowly grew taller until he was 6'6". Hi

AnimeGamer30

AnimeGamer30
13
0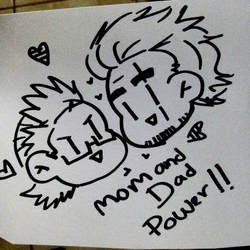 Mom and Dad power!! doodles

narumitsulawyer
9
2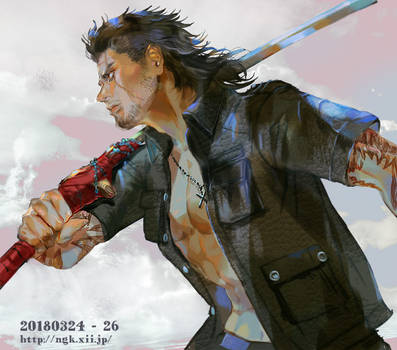 gladiolus

amatoy
12
0
Gladiolus Break Time

LadyEnnalissia
17
14
Gladio's birthday

AkiraKuroki
13
0