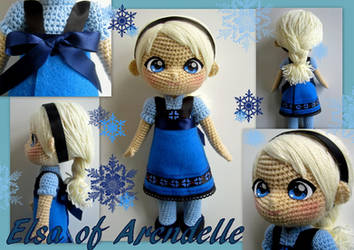 Elsa crochet toddler doll - Now with pattern!

annie-88
1,181
133
Alpaca Softie Pattern

quexthemyuu
223
58
Photoshop Styles (lines + gradient)

DontCallMeEve
197
11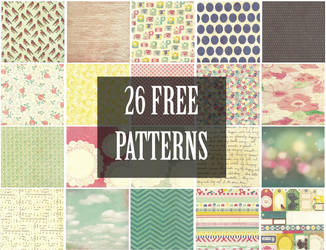 FREE Patterns

Reaper145
156
24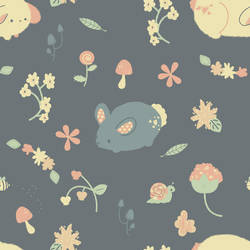 Bunny Garden Pattern

pronouncedyou
1,763
116
FREE Pattern Pack: Simple Shapes

aiyanne-chan
89
8
Free Plushie Patterns Online
Here's a collection of links to sites outside of DeviantArt where you can find free plushie patterns. There are well over two hundred choices, so you're sure to find something you like.
However, if you can't find exactly what you're looking for, try adapting one of the patterns. For example, a tiger can easily be turned into a lion, an elephant into a woolly mammoth, an elf into a goblin, or combine the upper half of a mermaid with the lower half of a pony to get a centaur.
Note: some pages may need to be translated or require sign-up to view free patterns.
Check out Pattern-Depot for stuffed toy and costume patterns here on DeviantArt.
BEARS
Unjointed Patchwork Teddy Bear by McCall's
Quilt Fabrics Teddy Bear

Viergacht

Viergacht
4,034
423
Shamrock Bookmark

NevaSirenda
54
5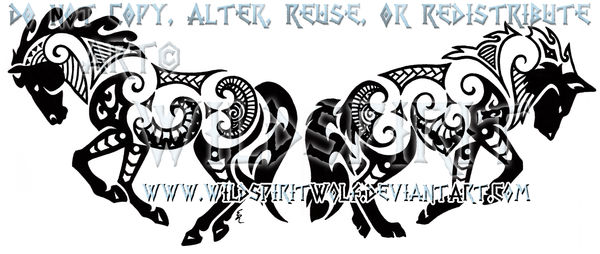 Maori Horse And Wolf Design

WildSpiritWolf
930
24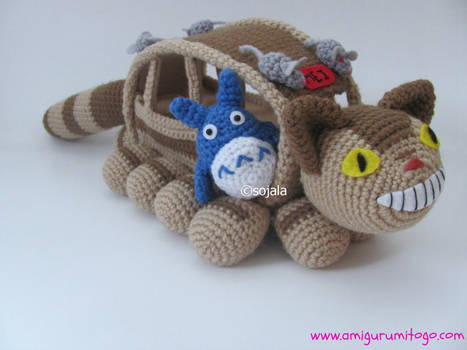 Nekobus

sojala
1,204
194
Dragon Plushie Sewing Pattern and Tutorial

rboy42
41
12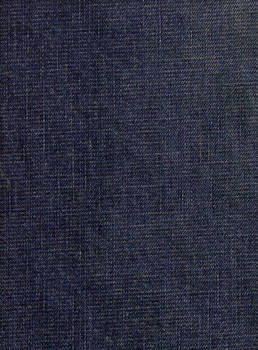 Blue Jean Clothing Texture

Enchantedgal-Stock
277
68
Big Mushroom Pattern

AmiAmaLilium
63
5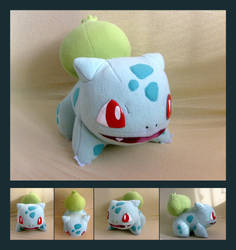 Bulbasaur plush - pattern for sale!

Lighiting-Dragon
272
85
Plush Owl Tutorial

radtastical
203
34
Zero Helmet PDO

EuTytoAlba
36
21
Crochet Creeper Blanket Pattern
Ok so you wanna make a Creeper Blanket alright cool. You wanna remake mine exactly still cool, but feel free to change it to however it suits you

The Reference I used --> http://i1360.photobucket.com/albums/r645/LilliM00/tumblr_mr4c3ler8T1qgfm7ko1_400_zps388480fe.jpg
When
studying
the reference I notice that there was a variety of shades of the color green (duh!) far more shades in the image than I had available in yarns, so I did the best I could with what was available at hand (Wal-Mart)
Yarns:
The yarns I used are all "Red Heart: Super Saver" yarn
I used 6 different colors of yarn
-Tea Green (TG)
-Medium Thym (MT)
-Frost Green (FG)
-Spring Green (SG)
and of course
-Black (BL)
-White (WH)
I believe that in the end I had bought at least two of each yarn about $50 worth
(can't say for sure I was just buyong as I went, SORRY!)
The Squares:
Ok so for this Blanket I made 100 squares, i figured it fit the idea since it is Minecraft after all

So heres the pattern that you will do 1

LilliM00

LilliM00
43
15
Seal - pattern

Makyshandmade
138
19
FREE Pattern Pack: Kawaii Animals

aiyanne-chan
54
4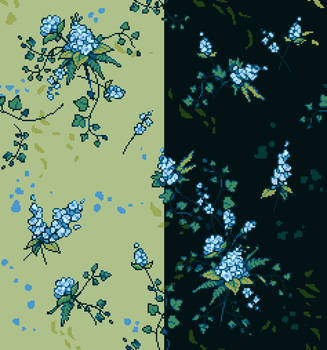 hydrangea-pixels

catghost
82
6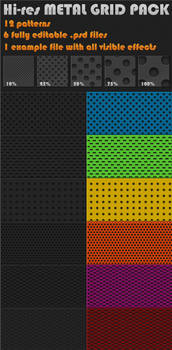 metal grid No1

mikeandlex
65
4
Bokeh Styles

DontCallMeEve
62
1
Zoo Tycoon Paper Collection - Reticulated Giraffe

DrWheelieMobile
28
10