PaintToolSai - Brushes and Textures

Youkomi
3,659
560
cakeOS colors iPACKS

niivu
147
39
Game of Thrones [Folders]

limav
77
28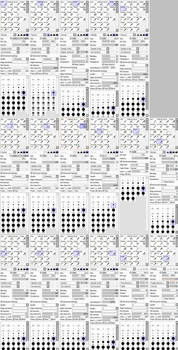 PaintToolSai - Default Settings Brushes

Youkomi
3,538
301
Pure Windows iPacks

niivu
86
27
PSD Folder Template
paulodelvalle
475
138
Movie Genres Folders

limav
106
37
Sleek XP: Folders

deleket
195
31
Yosemite Coloured Folders

BlackVariant
152
31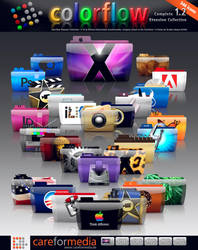 Colorflow 1.2 'MAC 10.5'

subuddha
885
193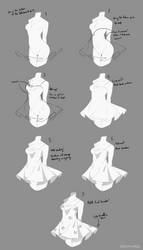 Ruffle/Clothing Folds Tutorial

LiilDanica
1,531
24
P2U BASE - old blushbun style sheep!

plushpon
625
59
Movies Folder Icon

limav
79
9
Photoshop tutorial- PS basics for newbies
Photoshop tutorials
And I decided to make more useful journals

You have to wait for my next tutorial A LOT, so I decided to make short tutorials here...in journals. I'll describe some Photoshop basics for all newbies who try to learn to use Photoshop. So in this article you'll find tutorials:
How to make layers, How to change color to a layer, How to make groups/folders, How to change background color, How to rotate canvas and all basics in tool menu on the right side
.

In this tutorial I used my newest image
Mermaid's Wisps
, just to show you few things (I just had to open something

)
If you wish to see images in full resolution then simply click on the images below (they are big as my screen 1920 x 1080px... OK I cropped bar below

). I used Photoshop CS6 here, so some things may be different in lower PS versions. I'll make even more tutorials

Valentina-Remenar

Valentina-Remenar
1,657
179
Pry System

jr050680
445
65
My Black Folders

hdavispi
146
28
Aero Folder: 9 Colors

Vinis13
89
14
Simplus | Windows 10 Simple Folder Icons!
Devonix
41
3
Simplistic Bar

twistlemon
421
58
Purple Windows 7 Folders

Drawder
272
86
Black Generic Folder

wurstgott
136
17
Slick Folders

Thvg
149
33
Black Glassy Set

Thvg
232
50