Alchemy Tutorial: Array Elements/Symbols

themrparticleman
125
3
DFMANW Chapters 4-6

DanileeNatsumi
164
166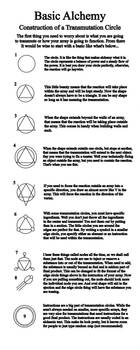 Transmutation Circle Tutorial

Notshurly
551
125
FMA nanikeidemonai

ToranekoStudios
2,955
627
Ed and Al Elric

LorennTyr
857
61
Cosplay Automail Tutorial 2

rockinrobin
969
88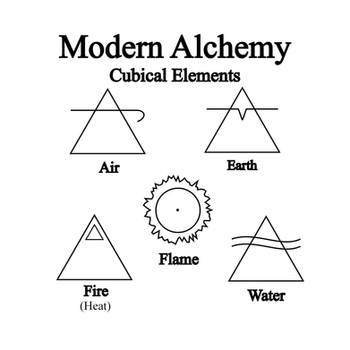 Four Basic Elements, Modern

Notshurly
101
14
Marriage Life: EdWin

Fennethianell
279
46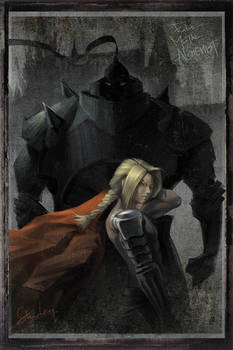 Brotherhood - FMA

Artgerm
11,569
1,213
Alchemy Tutorial: Substance Symbols

themrparticleman
91
5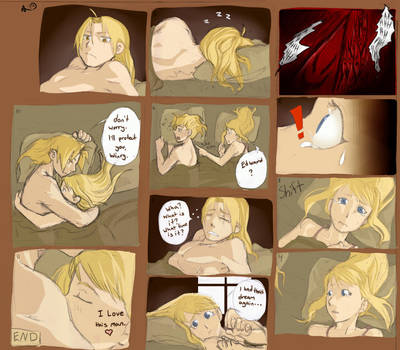 Simple Moment

Socij
1,699
221
Gentle Touch (Alphonse Elric x Reader)
Your coffee cup sat abandoned and dirty on the night stand. Black dregs of grounds smeared the insides, leaving some trace of the caffeine you had guzzled down. Your bed looked odd for two in the morning, seeing as if was untouched and uninhabited.
Edward snored on in it's twin across the room, his metal arm glinting in the moonlight that streamed in the open window.
"I'm not tired." You yawned, feeling yourself lean towards the cold comfort of his metal. "Quit telling me to go to bed."
"You need some sleep." Al insisted with a faint smile in his voice. "I'll be fine by myself. I'm used to it."
You voiced a mumbled complaint as you shifted further. Al knew that if he had a human body, he would be blushing blood red. You were practically snuggled against his side. He couldn't feel the wonderful experience, though he liked to imagine that he could.
He paused, moving one large

Numbuh1000

Numbuh1000
393
71
Al (Fullmetal Alchemist) Vector Wallpaper

greenmapple17
148
8
Cosplay Automail Tutorial 1

rockinrobin
701
19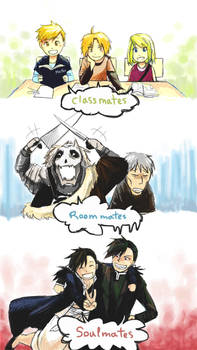 We are...

warningyou
335
34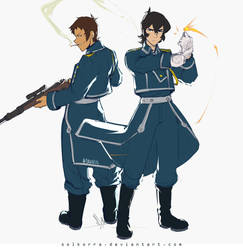 Keith Mustang and Lance Hawkeye

SolKorra
888
27
Alphonse Elric (Fullmetal Alchemist) Minimalism

greenmapple17
235
16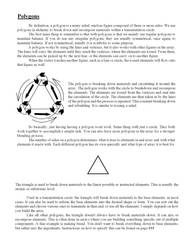 Alchemy: Polygons part 1

Notshurly
97
26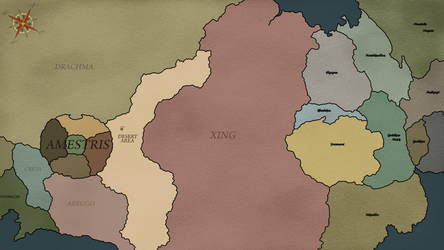 New Amestris Map

PosterMasterChef
224
77
Standards (Roy Mustang x Reader)
His eyes trailed up, tracing the curvature of your legs. Silky stockings reaching under your skirt, hiding their lace edges. Your skirt was riding delicately up your thigh, leaving Roy to openly drool.
You were oblivious to his hungry eyes, chatting away on the phone. Your provocative seat on the edge of your work desk was unintentional, a simple action to alleviate your sore high-heeled feet. Your dark lips formed unintelligible words, laughing occasionally on something said on the other end.
Roy was, for once, desperately trying to work. A thick manilla folder of documents still needed to be checked over, and crumpled handfuls of forms swamped his in-box. He couldn't even raise his ink pen, frozen with his hand perched half-way to the paper.
Your eyes flickered over to him, puzzled at his gaping features. You glanced down, then giving a soft giggle. You modestly adjusted your skirt to its normal length.
"Like wh

Numbuh1000

Numbuh1000
442
67
Anime Fonts -updated

ayako-chibi-chan
355
112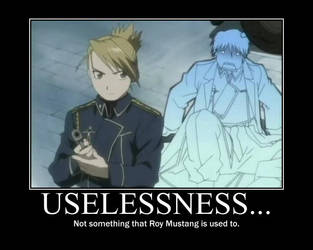 Roy's been called useless...

ScottieDoctor
681
80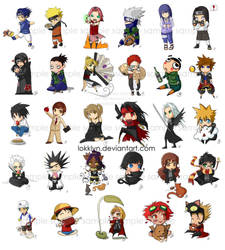 Chibi overdose

Lokklyn
10,979
1,713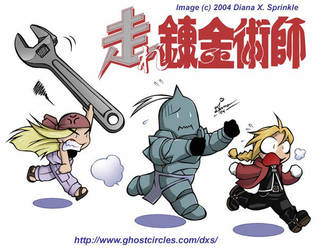 SD FMA, Whinry and her wrench

amegoddess
1,699
322