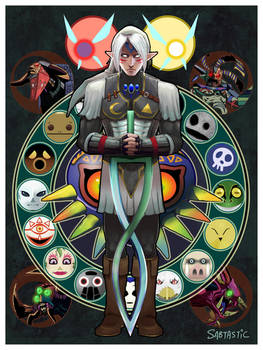 Art Nouveau Fierce Deity Link

Sabtastic
1,279
132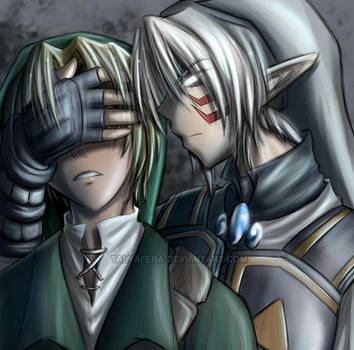 Lost in Me

tallydraws
1,856
278
Majora's mask, Astral Tears

Siga4BDN
2,231
180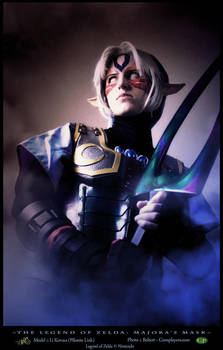 The Mask of a Fierce Deity

LiKovacs
2,736
279
Battle of Majora

EternaLegend
3,516
137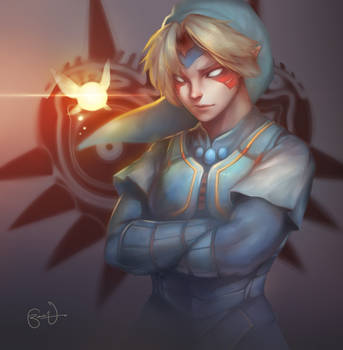 Termina's Fierce Deity

bvdconcept
1,378
28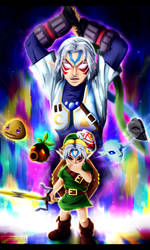 The Legend of Zelda - Fierce Deity

Kortrex
463
39
Be Careful Fierce Deity Link X Reader
A cool wind blew through the deep green leaves of the old tree you were resting in. As you watched Link test out different bows below you, you subconsciously swayed your bare feet back and forth, hoping he wouldn't take too much longer. "I already told you, you don't need to prove anything to me. I believe you. Besides, I don't really see how this is going to prove you're the real Link. I can shoot a bow and arrow, and that doesn't make me Link."
Link's face was stern despite your near constant nagging. "Give me just a moment more, you'll see."
"Fine, but you really should hurry." You yawned and leaned against the thick tree trunk for support. "The sun is making me sleepy."
After several long minutes, Link finally picked out a bow. "I'm ready, now pay attention." He pulled back the arrow and prepared to shoot, but something wasn't quite right. If he let go of the string with it pulled back like that,

VampireGodesNyx

VampireGodesNyx
221
10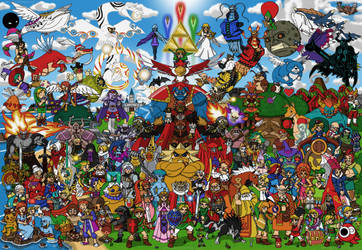 Zelda Anthology

Lwiis64
591
107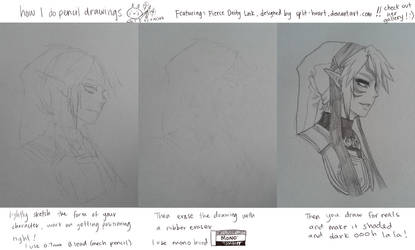 my pencil drawing process

onisuu
573
59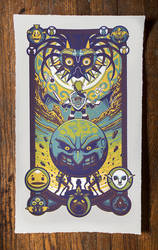 Majora Defied

WesTalbott
3,282
174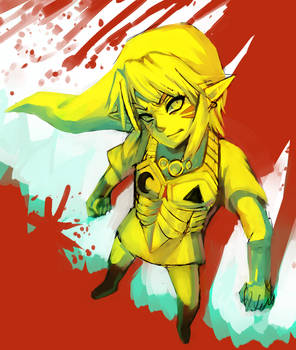 Majora's Mask -- WIP - what blood?

onisuu
579
57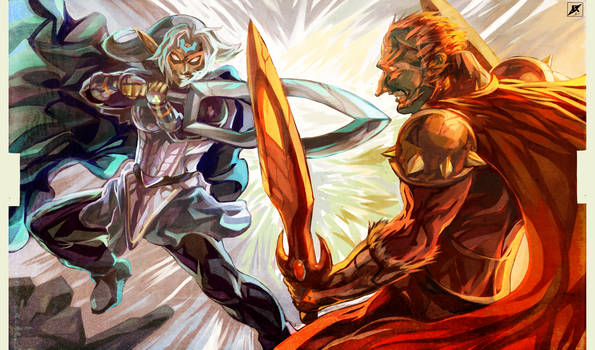 Battle of Hyrule's Giants

daremaker
1,228
85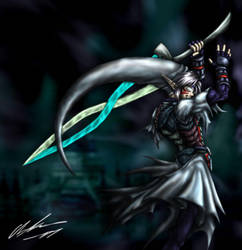 The Fierce Deity

OniChild
1,652
137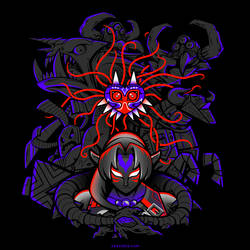 Masked Evil [T-shirt]

Versiris
199
4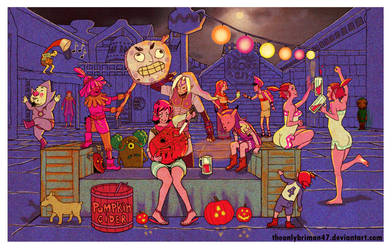 Majora's Mask Halloween

theonlybriman47
815
106
Legend of Zelda Seven Minutes in Heaven Deity Link
"You know something? I just noticed that there are a lot of different Links in here. It's kind of giving me the creeps." Midna shuddered, quickly floated around the room and jumped into your lap. "Why don't you get one of them out of here? That would be a little less creepy."
With Midna still holding tightly to your shirt, you stood up and grabbed the leather sack. You can let go of me now. I don't think I'd be much protection anyway." A soon as Midna let go of you, you started searching for an item. Something shaped like a coin, but much larger caught your attention. You lifted it into your hand and looked for a clue as to who it might belong to. It was made of a soft wood, with a dragon carved in the center of both sides. "I'm not sure whose this is. I don't think anyone here owns a pet dragon."
Out of the corner of your eye, you saw someone move. One of the many Link persona's stood. He had vivid white hair and ey

VampireGodesNyx

VampireGodesNyx
322
22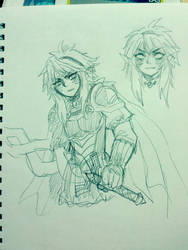 loz -- fd link

onisuu
606
41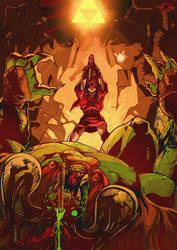 Link's Triumph

daremaker
1,060
86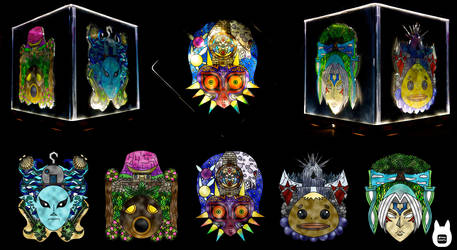 Majora's Mask Stained Glass Light (Tutorial)

studioofmm
112
3