h3h3Productions #triggered (chat/comment emoticon)

gold94chica
1,140
369
''lol a man got hit by a wimmin''

Mintaka-TK
842
453

Screaming 'Privilege' Doesn't Change That

DontNeedFeminism
609
537
Anti-Misandry

Mintaka-TK
875
999
Yes, I Have a Penis
Yes, I Have A Penis
Do not assume (if I hold the door for you),
that I am making a statement
about your inabilities
to open the door for yourself.
If you hold it for me,
I'll say 'thankyou'.
Do not assume (if I pay for the meal),
that I am underestimating
your earning capacity
as a woman.
If you invite me out for a meal,
you're paying.
Do not assume (if I defend your rights),
that I am belittling
the attempts that you have made
to defend your rights yourself.
If you defend my rights,
I'll consider you human.

Superiorflowerpower

Superiorflowerpower
12,399
5,282
A Woman Can - HetaliaxReader
A Woman Can
HetaliaxReader
Headcanon warning: The headcanon I used is that the nations are capable of changing their genders if they want too or are in the mood too. Like, France can turn into a girl, and Hungary can turn into a boy. But they have certain genders that they feel more comfortable in, and tend to stay in that gender./

A little known fact about World Meetings that took place before the modern feminist movement - that began in the 19th and early 20th centuries - was that they didn't allow women into the room. Or at least, they didn't allow the countries who identified as being girls to be in their female forms in the meetings.
Well, they did allow countries to stay in their female forms during the meetings, but they were expected to either serve the men drinks and snacks, or just sit there, look pretty, and be quiet while the men discussed their problems like the rational, intelligent beings that they were.
Yeah, right. (Name) thought b

LadyofLegends

LadyofLegends
722
252
It Can Affect Anyone of Any Background

Mintaka-TK
453
89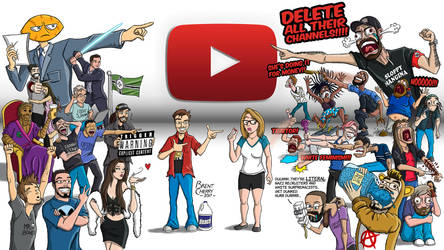 Laci Green and the Red Pill

brentcherry
418
429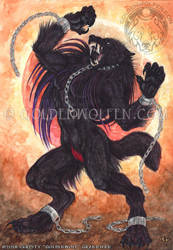 Unchained

Goldenwolf
769
32
Oh Noez, It's the Patriarchal Boogeyman!

Mintaka-TK
431
213
''I'm not racist because I'm not white''

OpposingViews
742
257
Those Tears You're Drinking May Have Been Legit

Mintaka-TK
971
379
Screw Transphobic Feminists!

Mintaka-TK
241
542

IMOM: Girl Kevin + Emo Kevin in 'True Beauty'

kevinbolk
1,569
316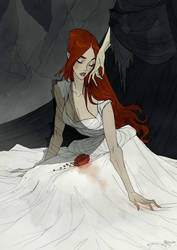 Stay here, with me

AbigailLarson
1,732
15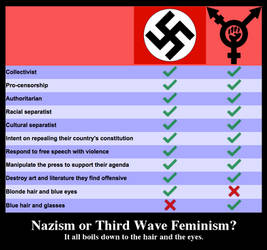 Nazis vs. Intersectional Feminists

Phracker
127
118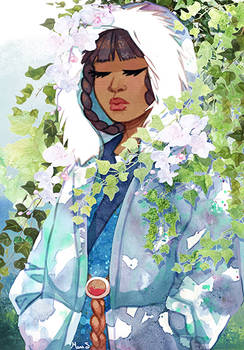 The Herbalist

Acaciathorn
581
59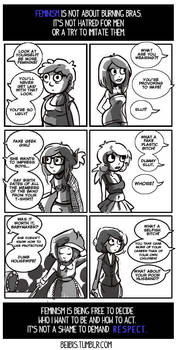 Witch Hunt

beiibis
2,065
510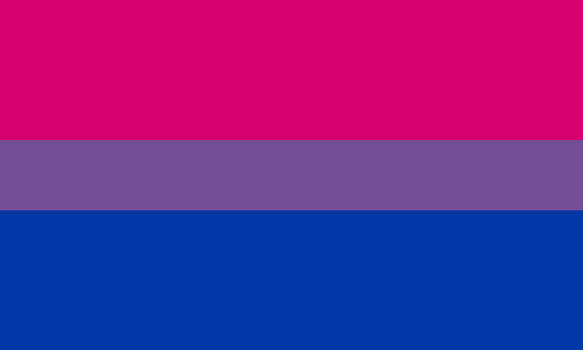 Bi-

Pride-Flags
160
11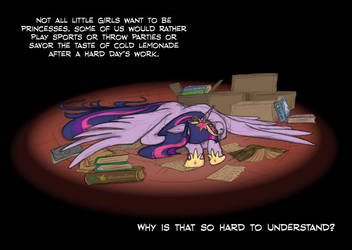 Role Model

CrownePrince
2,248
1,116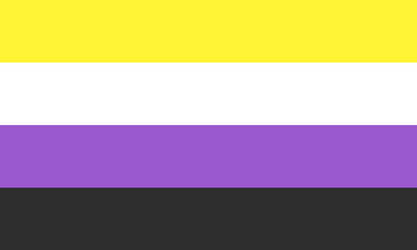 Nonbinary (1)

Pride-Flags
182
27
Surprised I Haven't Gotten A Stamp Like This...

Mintaka-TK
203
104