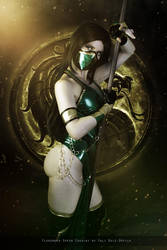 Jade - Mortal Kombat

FioreSofen
180
9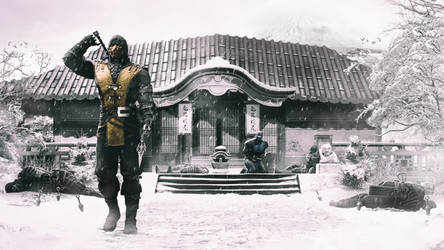 Dark ages|Revenge

DanStrogg
29
2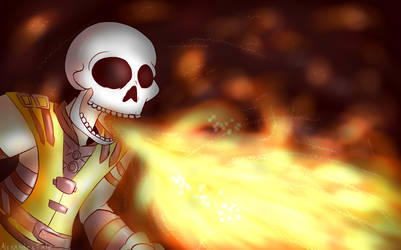 .Toasty.

AlexandraToons
59
7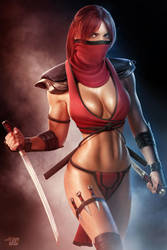 Skarlet Commission by Jeffach

MinusZer0
75
9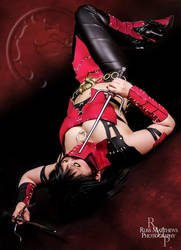 Sexy Mileena Mortal Kombat X Cosplay

NerdySiren
69
3
Marvel Vs. Capcom 3: Sub-Zero
[Sub-Zero]
Profile:

Name: Sub-Zero
Real Name: Kuai Liang
First Appearance: Mortal Kombat (Bi Han as Sub-Zero), Mortal Kombat II (Kuai Liang as Sub-Zero)
Occupation: Grandmaster of the Lin Kuei
Abilities: Sub-Zero is a Cryomancer, meaning he has the abilities to shape and manipulate ice, allowing him to freeze anyone and anything.
Weapons: Can form any weapon out of ice.
Bio: Kuai Liang and his older brother, Bi-Han, served the Lin Kuei assassin clan faithfully until the first Mortal Kombat tournament. There Bi-Han, codename Sub-Zero, was killed by the demon Scorpion. Kuai Liang assumed the Sub-Zero name and went to Outworld to find his brother's killer. He was later killed in the Outworld invasion, his soul claimed by the Netherrealm sorcerer Quan Chi. Sub-Zero served the demon realm during its subsequent war with Earthrealm. Returned to humanity by Raiden in the aftermath, Sub-Zero rebuilt the Lin Kuei, this time as a benevolent organization dedicated to th

KingOfFiction

KingOfFiction
19
27
Scorpion (Mortal Kombat) Bologna Comics 2017

Groucho91
9
0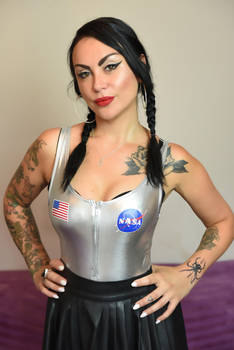 AT HOME WITH BOO

BOOPERIL
8
1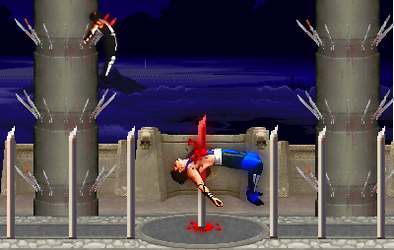 The pit I stage fatality

Enderspriter
4
0
Marvel Vs. Capcom 3: Onaga
[Onaga]
Profile:

Name: Onaga
First Appearance: Mortal Kombat: Deception (2004)
Occupation: Dragon King, former Emperor of Outworld
Abilities: Enhance strength and defense, can fly and breathe fire.
Weapons: None
Bio: Centuries ago, before the rule of Shao Kahn, Outworld was controlled by Onaga, the Dragon King. Recently Onaga has found his way back to Outworld and is attempting to reclaim his former empire by any means necessary.
Intro: Onaga will dive onto the stage and lands on all fours, crushing the ground beneath him, he'll then get up on his two legs and gets into his fighting stance.
Intro Quotes:
"You dare deny the true emperor of Outworld?!?"
"You will know why I am the only true ruler of the realms!"
*ROARS*
(Vs. Any Marvel Hero) "Wiping you away will make the forces of Earthrealm much easier to crush like an insect!"
(Vs. Deadpool or Dante) "Even so-called immortal gods can be destroyed i

KingOfFiction

KingOfFiction
10
15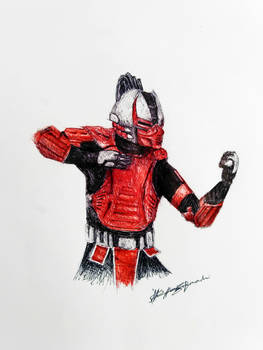 Croquis du jour : Sektor

HBXcreations
8
3
Sonya Blade (Mortal Kombat)

StarshinePlush
7
2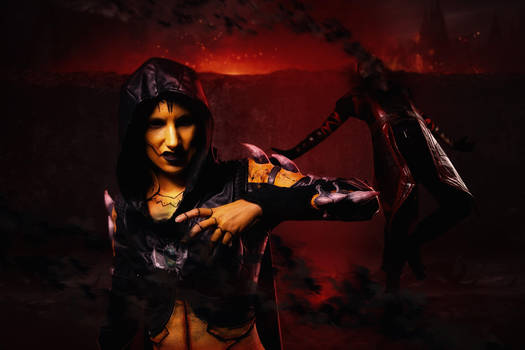 D`Vorah vs Kenshi

SabiNoir
11
2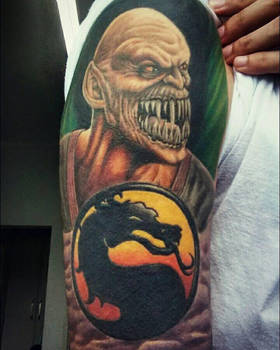 my Baraka Tattoo

DesertoMental
7
5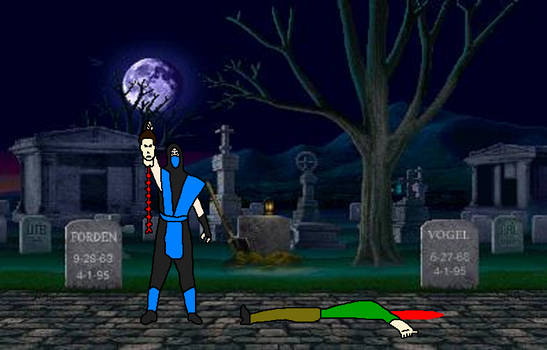 Sub-Zero finished off the sockpuppeteer

RGMfighter14
4
0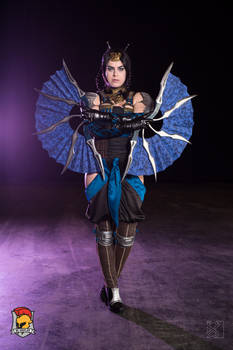 Fear my weapons, child.

MackyCosplay
5
0
Fatality Head 2

3dMob
5
0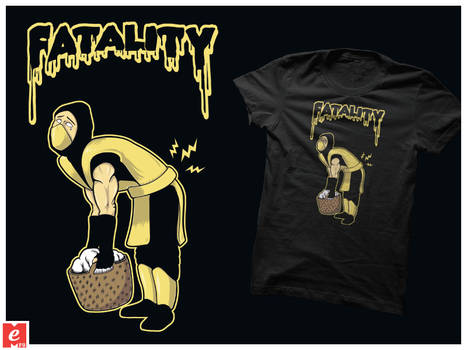 Fatality Scorpion Mortal-Kombat funny T-Shirt Cool

MrMeFO
4
0
Fatality Head 3

3dMob
4
2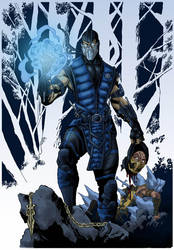 Black ice

Pchurin
6
0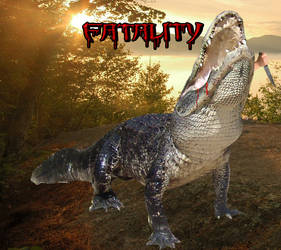 Fatality: alligator devours knife wielding guy

Pyro-raptor
3
1