Brandon S. Pilcher's Diverse Map Icons

TyrannoNinja
163
26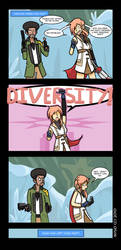 Tactless Tactics

Inyuo
5,362
582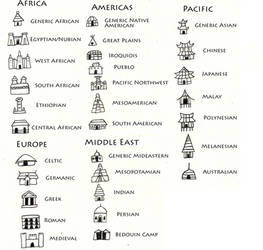 Culturally Diverse City Icons for Cartography

TyrannoNinja
154
9
Asexual Pride (f2u)

my-world-is-split
290
24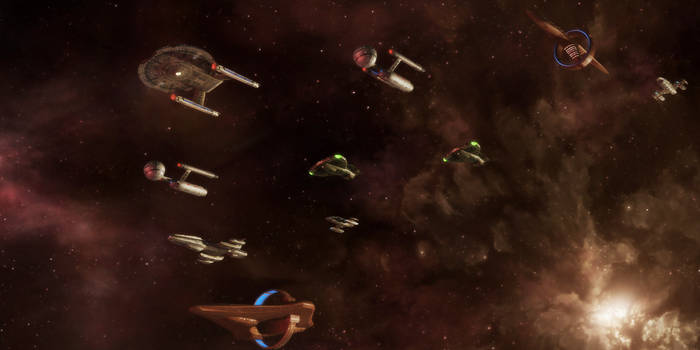 Diversity is our Strength

Jetfreak-7
269
0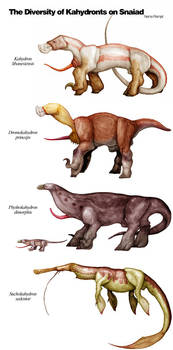 The Diversity of Kahydronts

nemo-ramjet
242
61

Pansexual Pride (F2U)

my-world-is-split
249
17

Non Binary (F2U)

my-world-is-split
113
6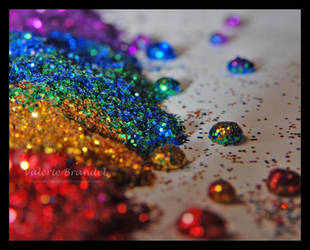 DIVERSITY

ExquisiteDistraction
7,347
808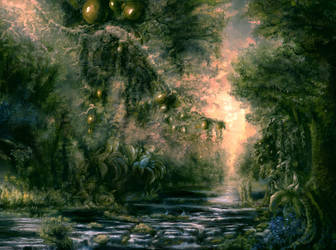 Bio Diverse, Warm and Humid

Vladinakova
199
62
Lacking in Diversity

Craptrap
681
757
Da Stamp - Human Rights 01

tppgraphics
2,118
0

Trans Pride (F2U)

my-world-is-split
222
1
rainbow flag waving

DiegoVainilla
439
36
What is Autism?
"Ella no puede hablar," says the cafeteria worker. She can't talk. This is false, but the young woman has learned to point to what she wants, instead of repeating herself over and over, uselessly ejecting quiet words again and again from her sparrowlike body. Her food is always the same: pink yogurt. Fruit crepe, strawberries, banana. A muffin, if she's hungry after that.She sits down and rocks stiffly, her back hitting the soft padded booth behind her. Wham. Wham. Wham. She sits in the same enclosed corner every time; the same seat, if possible. She wears thick headphones with the song of the day on repeat. Wham. Wham. Wham.She has heard snickers and smirks. She does not look at those people, or dignify them with a response. She just keeps eating. Wham. Wham. Wham.
What impressions might you have of this person?
I'm guessing that most laypeople and psychologists would label her with "severe autism." They'd say she's obsessive, with mindless rituals and routines, that she's

MissLunaRose

MissLunaRose
223
174
A Brother's Complex [Levi x M!Reader]
ATTENTION: The reader will have a preselected feature of being a young, adopted male, a (no blood relation) brother to Levi. Of course, any gender can read this. The genre will be boys love, love between the reader (as a boy) and Levi. It will be an incestuous relationship between Levi and reader, so if you have some sort of trauma relating to this, please either LEAVE or read at your own risk.


Recommended Age: 16+

--



"Levi..." You blushed, trying to push the strong and dominant man away from you. "S-Stop... that.."


"Why?" He asked, in a deep and husky voice that cooed itself gently against the door of your eardrum. You could feel your cheeks heat up more and more as he brought your small stature closer to his chest in a seated position on the couch. You f

Ryuuichisan

Ryuuichisan
184
26

Aromantic Pride (F2U)

my-world-is-split
85
13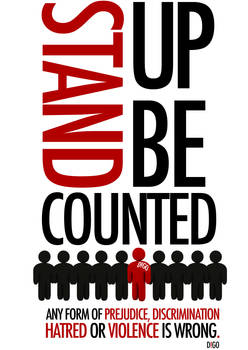 Stand Up, Be Counted

a2designs
729
264
Diversity Should Not Be Forced

MadKingFroggy
357
176
Diverse Futurisms and Fantasies
Three things inspired this feature:
This detailed
Twitter thread
about representing Black people's hair in art and literature.
A conversation with a friend about how it's hard to find minority representation in DA's galleries.
The latest annual Game of Genres writing contest, where one of the genre choices was
non-Western futuristic
. (Hm, who suggested that? Definitely not me.

)I off-handedly remarked that I should feature some non-white portraits, and that quickly turned into "yes, let's do this." So here's a collection pulled from my favourites, showcasing faces from around the world and speculative imagery of all kinds: futuristic, fantastic, sci-fi-tic, and more. Enjoy!
Digital Art




akrasiel

akrasiel
64
68

Homosexual Pride2 (f2u)

my-world-is-split
200
3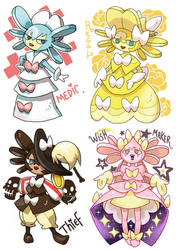 GOTHITELLE variations

Kurigaru
330
27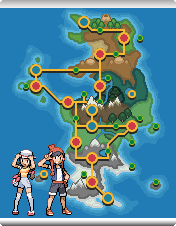 A Miraculous Place

HourglassHero
375
138
Vector Rising

RODCOM1000
130
59