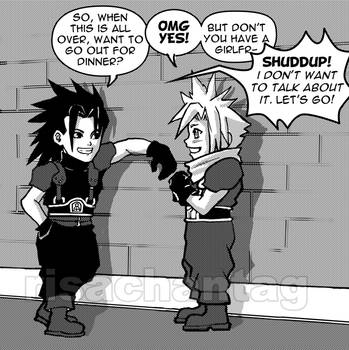 FFCC: Cloud

Risachantag
1,560
240
A Second Chance

Widowmura
377
33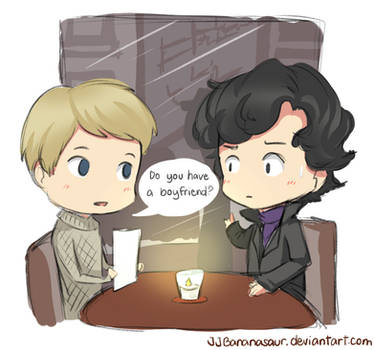 Dinner Date
JJbananasaur
247
22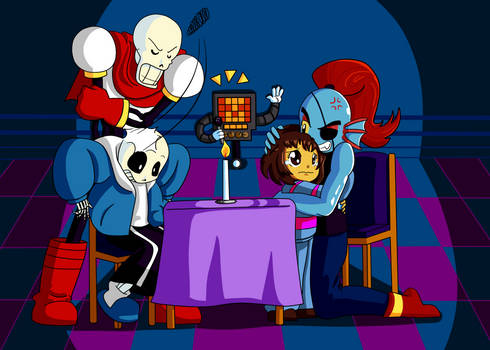 Cena con Sans

reina-del-caos
157
53
Kate and Sienna

owlerart
654
17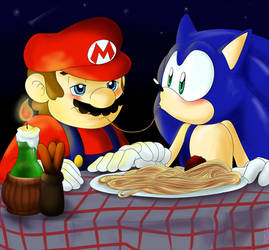 .:SonMario:. Bella Notte

SEGAMew
350
139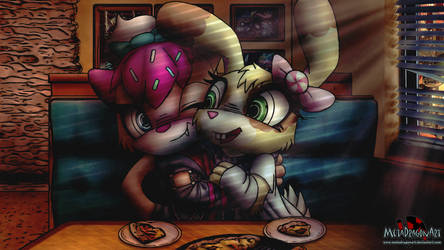 Dinner Date at Pizza Hut

MetaDragonArt
118
38
Dinner Date

SKJeter
177
21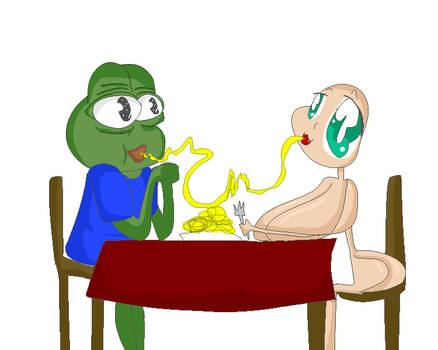 Pepe x Oc Base

420BASEIT
112
96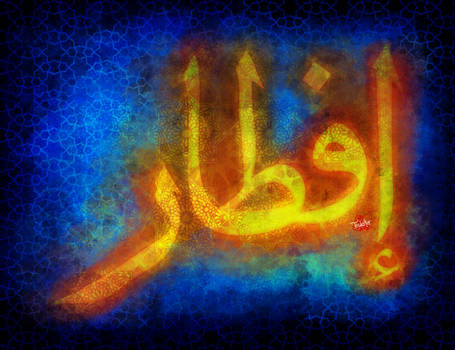 Iftar

Teakster
33
7
Rin and wine

rtil
686
25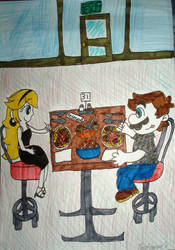 Dinner time

paratroopaCx
38
19
Just in time for dinner!

OrderInTheCourtroom
126
43
Dinner with the King (OHSHC Tamaki x Reader)
It was just another ordinary day. Time seemed to move slowly as you sat on your couch watching TV, hardly paying attention as you flipped through the channels. So bored with doing nothing, you almost didn't realize that the doorbell rang. You rush over there quickly, hoping that whoever was there hadn't left yet.
You open your door to see Tamaki Suoh, the very king of the Ouran Host Club. He stood in a white suit holding a bouquet of flowers.
"Why, hello there! I heard you were lonely, so I came for a visit!"
'Who told him that?' You thought, but shrugged it off.
"Ok. So, was there somewhere you wanted to go?"
"Just follow me!" He takes your hand and leads you to a sleek white sports car.
You go inside and find posh seats and an equally elegant interior. '
What a fancy car!'
He sits down in the driver's seat before leaving your house.
'But where are we going?'
-Time will skip to the future!-
You arrive at a very fancy re

Hong-Kong-Kitty

Hong-Kong-Kitty
95
34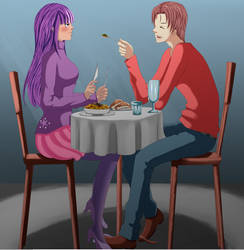 Twilight Sparkle x Peter Parker- Try some meat!

Jamal2504
88
8

Cain and Abel's Dinner Date

Muchacha10
167
57
Dine like an American (Hetalia America x Reader)
You were getting ready for your date that evening. While you are getting ready, you get a text.
"Ze awesome Prussia summons you! Come to my house for a surprise!"
You answer back. "You summon me? I am not a royal subject. Plus I have plans... Sorry!"
Just then, you get another message. As well as a reply.
"Dude! I'll be there in like, a few minutes! Wear a dress by the way!"
"O^O BUT WHY MADCHEN!"
You just finished changing when you hear a loud knock on the door. You answer to see America....dressed as a pirate!
"Hey Alfie!! Why're you dressed like that?!"
"It's a surprise!" He grabs your hand and races off with you. You two dash through the streets, crossing roads without checking for cars and passing people carelessly on the street. It's a miracle you were both ok. Finally, you two reach a large building. It looked like a restaurant. But, when America led you inside, you weren't so sure. People sat at tables in the shape of pirate ship steering wheels all around. Drinks were se

Hong-Kong-Kitty

Hong-Kong-Kitty
52
21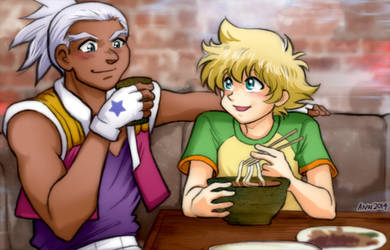 Beyblade Rick + Max

TechnoRanma
91
8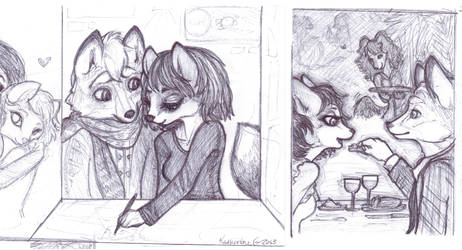 Fox + Krystal - ballpoint pen doodles

Luminosion
125
15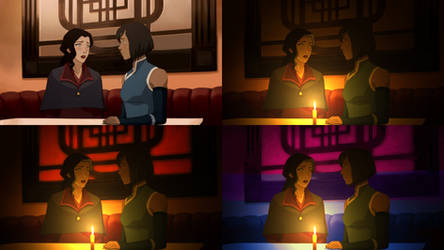 Korrasami - Back in the Restaurant

MattHunX
48
18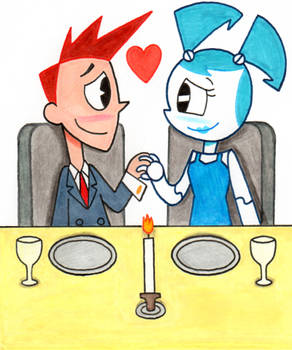 Jenny and Brad's Candlelit Dinner Date

nintendomaximus
82
23
Motaku 2012 Commission 02

fir3h34rt
85
7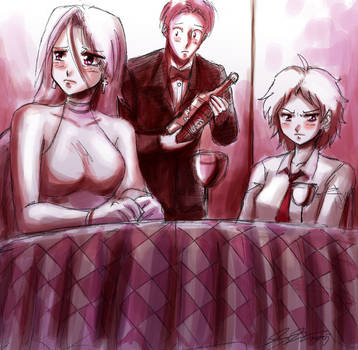 Saying the Wrong Thing

johnjoseco
151
19