User Icon History Flash App with bonus Tumblr mode

NAkos
328
97
dA Guide: Text Formatting
This is just a quick text formatting guide for dA. My goal was to make a simple html guide for easy reference. Please PAY ATTENTION to where the codes WILL and WILL NOT work! (Certain codes won't work in comments and deviation descriptions, no matter how hard you try.)  :'D
I provided "working examples," which might make the codes easier to understand because you can see them in action. (Keep in mind that when you type html tags, the effects won't be visible until AFTER you hit "Preview" on your comment, journal, etc. I only made them visible for the purpose of demonstration.) Enjoy!!!



The following codes can be used in
comments, deviation descriptions, journals, and profile page widgets.



This will make bold text.This will also make bold text.
This will make italicized text.
<

SweetDuke

SweetDuke
17,799
3,291

DeviantArt Point Calculator

charfade
19,700
1,952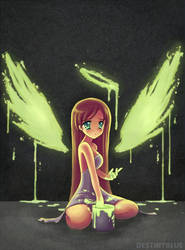 Paint your Wings

DestinyBlue
34,292
2,487

Formatting text and images on dA (HTML + dA codes)

Synfull
3,321
1,252

Brad Dotson's 1000 Character Meme

TheZoologist
916
265
AVENGERS ENDGAME - THE SACRIFICE

MizuriOfficial
178
6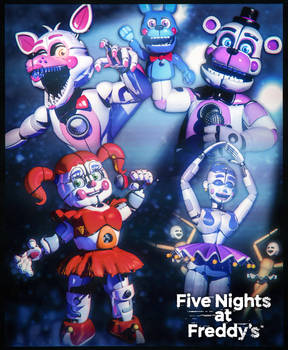 The Funtimes! | Sister Location Poster + Release

Ragnadeon
411
35

Super Fantastic Golden Platter Cake 3D

cezkid
1,009
89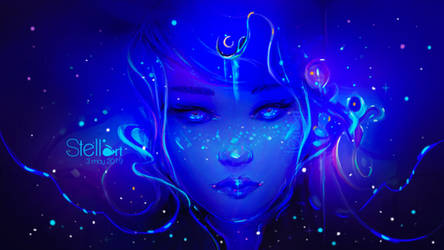 Hoth

stellartcorsica
152
13

Brad Dotson's 500 Favorite Characters Meme

TheZoologist
733
244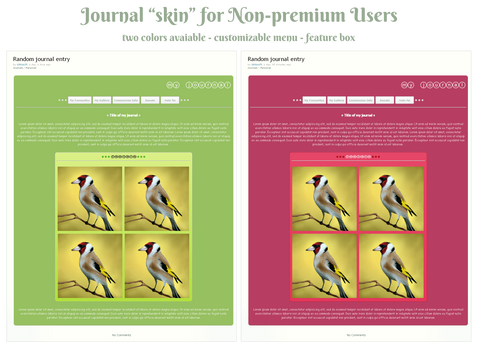 Journal 'skins' for NON-CORE users and groups

UszatyArbuz
292
127
Ennard | Sister Location Poster

Ragnadeon
421
30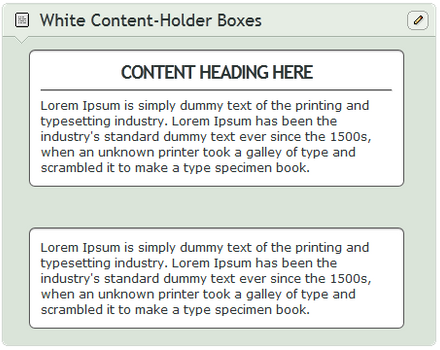 White Content-Holder Boxes

CypherVisor
9,328
682
AVENGERS ENDGAME - IRON MAN MARK 85

MizuriOfficial
113
2
Commission 47: Latosa

KingKenoArtz
139
16

:.KISS MEME:.

PhoenixSAlover
6,102
923
THE BIGGEST FNAF C4D PACK RELEASE [FNAF DOWNLOAD]

Ragnadeon
770
189
PE: Decorating Your Profile
Community Week
Your profile page is the first thing people will see when they click on your name, so it's very important to leave a good impression! This article will provide some useful tips and tricks for both premium and non-premium members who want to convert their profile into their own, unique page. First off, some Do's and Don'ts of profile decoration:
Do:
Use dA's profile widgets-- there are lots of great options to chose from
Show off some art (that's what people are here for!)
Express your personality through colors, stamps, gifs, etc.


Don't:
Add so many images that your profile takes forever to load
Use garish or headache-inducing colors
Make text difficult to read with dark backgrounds
Non-Premium Widgets
While many widgets are restricted or locked for non-premium members, there are still a variety of great widgets that you can add to your profile, even without a membership.

SimplySilent

SimplySilent
9,377
1,393

How to Upload Videos onto dA [Tutorial//UPDATED]

Fluffycloudkit
1,076
436
The hypocrisy of deviantArt
Edit #5
Well, I'll be damned
Staff reply here: comments.deviantart.com/1/7310…
And we WON! We did it!
and my comment here: https://comments.deviantart.com/1/731065159/4555022355 stating why this is still up
________________________________
Edit #4: Iran is geobanned too see here Imagine!
Bravo deviantart, bravo, I applaud you


Please share this, every bit of support counts. I am probably getting my account perma banned after this journal, but I am voicing this discrimination and I want as many people to see it as possible. I know people will have various opinions about this. Voice them as you please, but politics shouldn't meddle with art. This isn't fair. This isn't right. You can't deny me service because some politician says so.
Edit: feb 17th: There's a change.org petition now too

Mythiril

Mythiril
1,856
4,653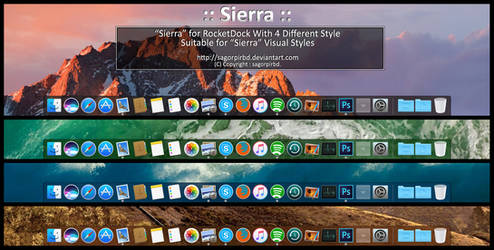 :: Sierra :: for RocketDock

sagorpirbd
111
18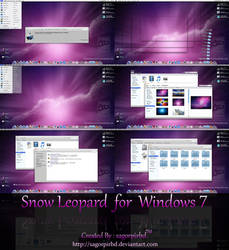 Snow Leopard for Win7 FINAL

sagorpirbd
1,226
1,989

Content-Holder Box Floating Image Tutorial

CypherVisor
8,159
1,099