Colorful Horizon

JassysART
67
9
Artistic Brushes Pack 1

nextexile
1,262
233
Create A Fursona v3 Male

tony64
2,382
1,241
Custom Box Background Code Generator v1.9.2 (last)

NAkos
12,585
1,875
Create your own lineart/base kit! PSD, PNG, JPG.

MissPinks
1,226
210
dA Guide: Text Formatting
This is just a quick text formatting guide for dA. My goal was to make a simple html guide for easy reference. Please PAY ATTENTION to where the codes WILL and WILL NOT work! (Certain codes won't work in comments and deviation descriptions, no matter how hard you try.)  :'D
I provided "working examples," which might make the codes easier to understand because you can see them in action. (Keep in mind that when you type html tags, the effects won't be visible until AFTER you hit "Preview" on your comment, journal, etc. I only made them visible for the purpose of demonstration.) Enjoy!!!



The following codes can be used in
comments, deviation descriptions, journals, and profile page widgets.



This will make bold text.This will also make bold text.
This will make italicized text.
<

SweetDuke

SweetDuke
17,655
3,274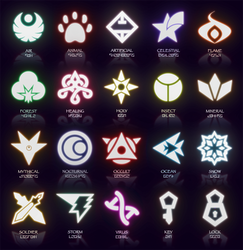 The Caper Of Knaio: Symbols (March 2014 Update)

icycatelf
472
72
BP: Freebie Brush Pack for FireAlpaca [UPDATED!!]

cocobunnie
2,808
1,156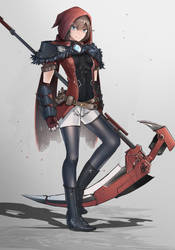 RWBY - Raven Slayer

anonamos701
523
18
Ableton Live 9 Skin

PureAV
145
169
Brush settings for Paint tool SAI

DocWendigo
18,235
298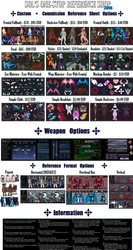 Custom/Com Sheet - References [CLOSED]

Solar-Paragon
1,874
306
Custom Shapes: Birds

lukeroberts
922
153
Photoshop Shapes: World Map

lukeroberts
1,139
253
Sacred Geometry Custom Shapes

merrypranxter
798
216
Windows 10 Style Tab for Rainmeter

yorgash
180
84
PE: Decorating Your Profile
Community Week
Your profile page is the first thing people will see when they click on your name, so it's very important to leave a good impression! This article will provide some useful tips and tricks for both premium and non-premium members who want to convert their profile into their own, unique page. First off, some Do's and Don'ts of profile decoration:
Do:
Use dA's profile widgets-- there are lots of great options to chose from
Show off some art (that's what people are here for!)
Express your personality through colors, stamps, gifs, etc.


Don't:
Add so many images that your profile takes forever to load
Use garish or headache-inducing colors
Make text difficult to read with dark backgrounds
Non-Premium Widgets
While many widgets are restricted or locked for non-premium members, there are still a variety of great widgets that you can add to your profile, even without a membership.

SimplySilent

SimplySilent
9,351
1,386
deltarune custom animation - pinch mode

DOA687
847
21
pink and wood Custom box and template

epifaniaz
376
9
Ink Brush Set

engelszorn
275
17
MMD- Starlight Body- DL

MMDFakewings18
640
95
Unity for Rainmeter 3.0

hello-123456
558
276
Custom Shapes: Guns Updated

lukeroberts
1,337
284