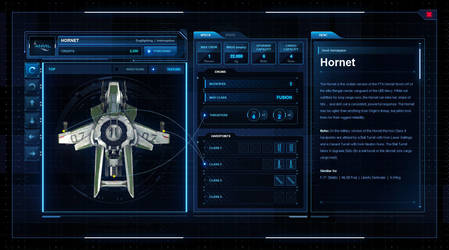 Star Citizen - Roberts Space Industries Ship UI

z-design
317
38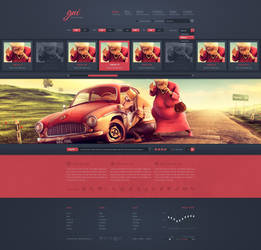 GUI - WordPress Theme

detrans
793
141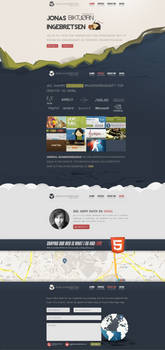 PORTFOLIO 2013 - WEB DESIGN

JonasIngebretsen
310
30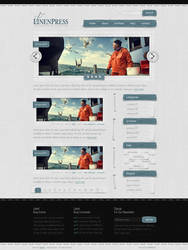 LinenPress - WordPress Theme

detrans
490
162
PE: CSS3 101 - Color Gradients
Table of Contents:This article contains two major topics of Gradients:1. Linear-Gradient

Vertical

Horizontal

Diagonal

Angled

Repeating-Linear-Gradient

2. Radial-Gradient

Repeating-Radial-Gradient

Supported by:
:iconfirefoxplz:
Firefox 16+
:icongooglechrome:
Chrome 26+
:iconsafariplz:
Safari 5.1+
:iconinternetexplorerplz:
Internet Explorer 10+
:iconoperaplz:
Opera 12.1+
What are Gradients?
A color gradient, in terms of comp

im-not-sana

im-not-sana
117
58
CSS Tricks: Before and After!
No, this is not about a tv show in which I take a CSS and make it prettier

It is about the pseudo-elements ::before and ::after.
They are similiar for example to the :hover element, meaning that it is not necessary (or possible) to add them to the HTML, but can be controlled purely by writing CSS. They are always there, but whether they are visible depends on whether you code them or not.
::before and ::after are almost self-explanatory pseudo-elements. They define what happens either before or after a regular HTML element. They can be applied to any element.
Let's get right going!
So in the first simple example we are going to add
guillemets
, also known as French quotation marks, to direct speech in our text. The usefulness of this may stand to debate, you could easily just type it out, but it is a nice and easy way to get started with explaining ::before and ::after.
We will take advantage of the i HTML class fo

pica-ae

pica-ae
103
45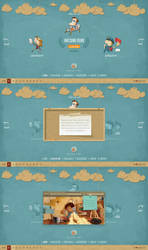 PH - Landing Page

detrans
359
85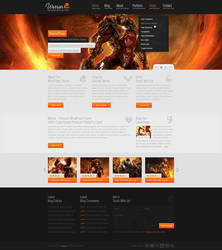 Warrior - WordPress Theme

detrans
342
94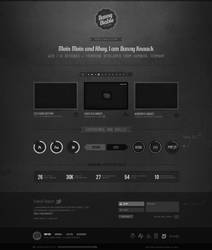 Dannydiablo Black Edition
dannyknaack
113
29

Teal and Orange - Web Layout

detrans
343
63
PE: CSS3 101 - Transition Animations
Table of ContentsThis article has four main topics:
Transition-property

|
Transition-duration

|
Transition-timing-function

|
Transition-delay

|
Legend:

- Works in dA for All Members

- Doesn't work in dA for Premium Members
- Works in dA for Alpha Testers at :devdevbug:
What is a Transition?
This time, I'll explain with an example. Let's take this awesome emote
by
jahw
.
When I see that emote, I'm imagining it saying "CHAAAARGE!" and running forward! So I want to make the emote do that, but instead of opening it up in Photoshop to animate (which I'm not allowed to do anyway since it's not my work), I'm just going to add a simple code that will do the animation for me! Hover over the emote below to see this magic in action!
:thumb2

im-not-sana

im-not-sana
107
23
econ - icon font

spiceofdesign
117
26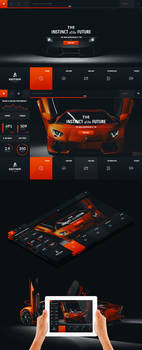 Lamborghini Aventador - Web Layout

detrans
89
12
Lucido for Growl

OrionTwentyone
97
43

myFolio - Parallax Onepage HTML5 Template

DaJyDesigns
150
8
Reperio Journal Skin (With Premium CSS3 features)

CypherVisor
157
63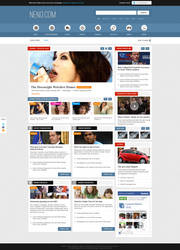 Web Portal Design

prkdeviant
67
1
HTML5 Quick Reference Guide

purgeru
160
21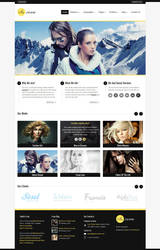 Incorn - Portfolio HTML Template

ZERGEV
127
16

SimpleFlex - Flat Template

sandracz
167
11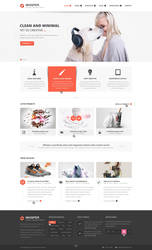 Whisper - Creative Corporate Theme

pixel-industry
54
2

TrustMe - Responsive Wordpress Blog Theme

ZERGEV
58
8

NewsTrick - Responsive WordPress Magazine / Blog

ZERGEV
77
15