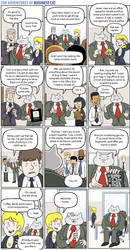 The Adventures of Business Cat - Business

tomfonder
266
27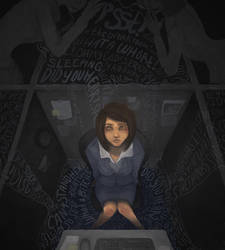 Office Gossip

paperlait
348
40
Phone Guy (Phil Anderson) X Reader - Coworkers
Phone Guy (Phil Anderson) X Reader
You had gotten a summer job at Freddy Fazbear's Pizzeria. You were told you were working the night shift there. The pay was good 120 dollars a week. You were a bit late and you walked into the pizzeria at 12:15 wearing your night guard uniform and hat. You had put your (H/L ) (H/C) into a ponytail. You walked into the office you were directed to go and saw someone already in the office, a tablet in hand, sitting in a chair. He looked a bit cute, he was tallish, maybe 5'11, dark brown hair, slightly tanned skin, light blue eyes, and a slight stubble.
"Um, hello?" you said, causing your co-worker to jump.
"Oh, thank god you're not a robot!" he said with a sigh of relief.
"Robot? You mean, those things out there actually move?" you asked in reply.
The man nodded, "Y-yeah, well um, anyways, my name is Phil, Phil Anderson. I take it you're my coworker?" he asked with a smile, holding his hand out to you for you to shake. You shook his much larger han

Caramoo

Caramoo
150
65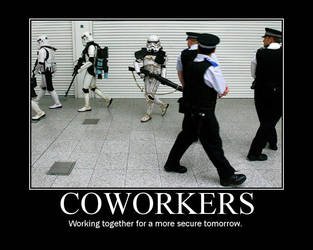 Coworkers

AngryFlashlight
112
11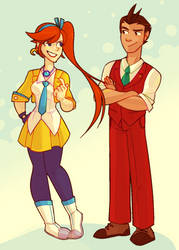 Coworkers

elizabysmal
151
8
Free2Use APH Bedmates Italy

ChibiLozzy
23
1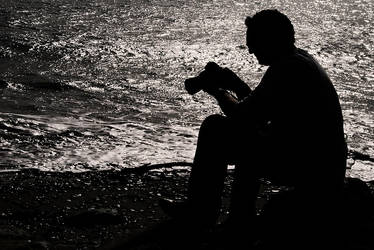 Fotoracconto - Momenti rubati

Amersill
68
25
Pixar Supports GLBT

Kell0x
66
54
sketchbook page 28

IvaTheHuman
68
0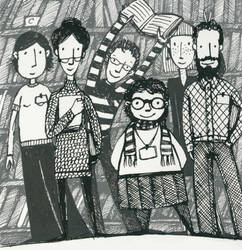 librarians of Municipal library of Prague

Hellanim
13
3
16th Motor City Tattoo Expo 72

GrotesqueDarling13
34
7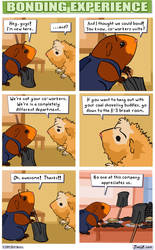 Bonding Experience

JoeGPcom
33
3

Centralway cartoon commission

Gusana
36
50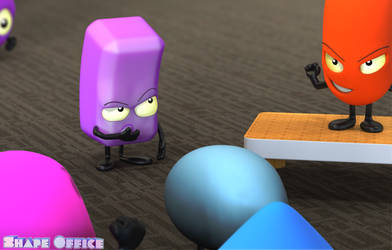 Zbrush Doodle: Day 1170 - Skeptical

UnexpectedToy
11
0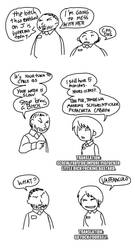 like a trucker

TwinEnigma
36
38
Bart's Co-Workers 1

simpspin
19
1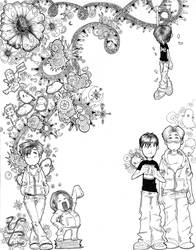 Life at Work - Lines

Hey-Poo-Guy
21
14
Silk Secrets .pdf

BlackthornPubl
10
3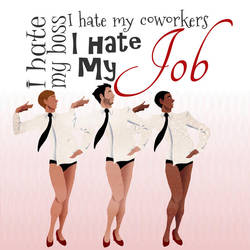 I hate my job - JbDubs

Jelleebelly
15
3
Co-Workers 3
Black: Knock it off, Iris!
Iris: Just admit it. You love "Prez", don't you? I'm sure she feels the same way.
Black: Will you just stop?!
Iris: "Oh Prez~ I finally realized I that I have loved you for so long~ But I'm afraid our relationship cannot work as long as I am your employee." "I love you too, Black! I don't care if you are my representative. Just once call me 'White'."
Black became flustered and frustrated as he watched Iris act out fantasies between him and White.
Black: Will you just leave me alone?!
Iris: Don't worry. I promise I would never come between you and "Prez".

Meanwhile, a trainer with an Emolga roosting on her shoulder watches the scene and approaches them. Iris notices the trainer and smiles before running away. Watching her flee, Black believes he was the one who managed to chase Iris away.
Suddenly the Emolga Trainer poked Bla

Lawman09

Lawman09
7
70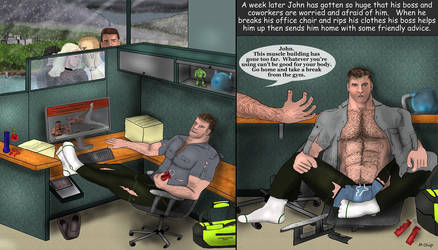 MBLR5 -Muscle Overload

munkchippy
22
0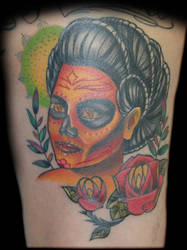 pams leg

exilink
11
0