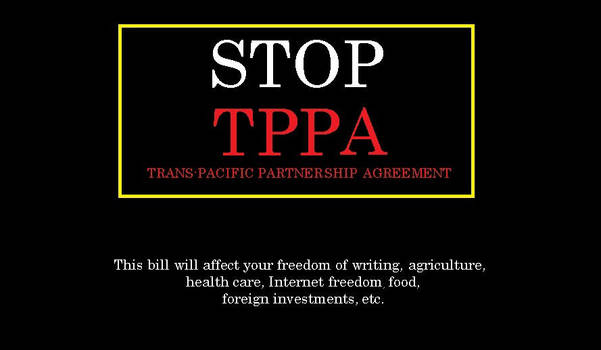 Stop TPPA

Xarti
62
41
Anti-Cartoon Censorship Stamp

Sycotei-B
471
283
Stamp: I Read BANNED Books

tranimation-art
1,869
2,422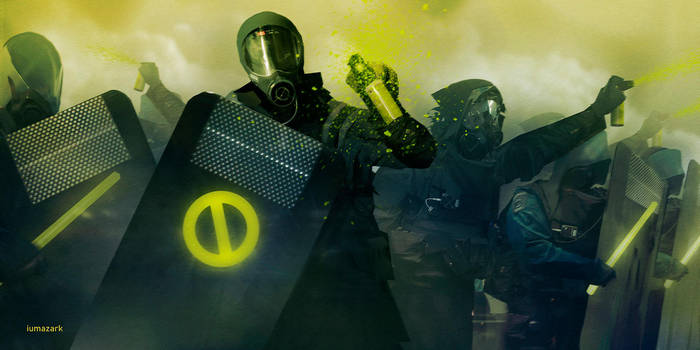 Censorship Wave

iumazark
122
8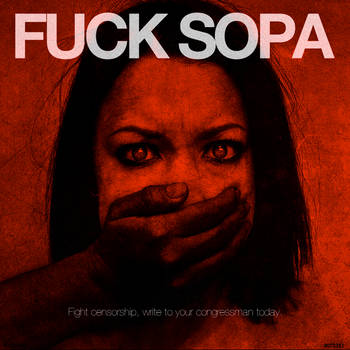 Anti SOPA

vrupatel
114
45
We thought it over...

AndrewDickman
1,726
703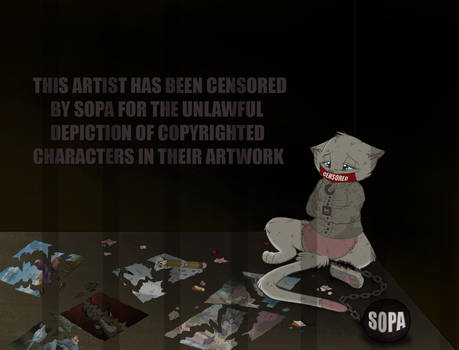 STOP SOPA OR WE'RE ALL FUCKED

ThisCrispyKat
504
233
Galaxy Inc. - Sci-Fi C4D Pack

AlexDonkers
133
80
Internet Censorship, Anyone?

Mintaka-TK
501
156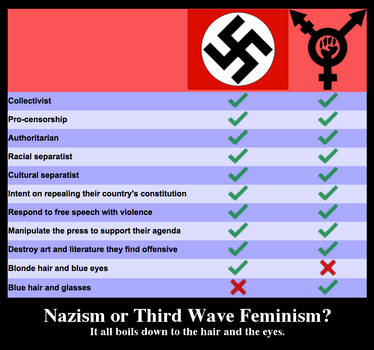 Nazis vs. Intersectional Feminists

Phracker
104
112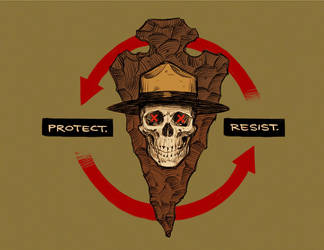 PROTECT. RESIST.

shoomlah
890
35
SOPA, Internet, Censorship, and You
https://spyed.deviantart.com/journal/Regarding-SOPA-amp-deviantART-269431917 $spyed's journal entry regarding this.
https://en.wikipedia.org/wiki/Stop_Online_Piracy_Act - Wikipedia
This is a informative article, outside of the normal DLD activities, to bring awareness to a pair of bills currently under much discussion and debate. These bills are called called SOPA (Stop Online Piracy Act) and PIP (Protect IP), presented to the House of Representatives and the senate (respectively) in the United States. Later in this article, we will also discuss how these bills have a world wide significance. At the end of the article are several links to the actual bill, news articles, and forum/journals related to this topic. Our aim here is to give to a brief overview, and to answer some questions concerning this debate.
SOPA itself is an attempt to stop online piracy both domestic and foreign by the United States Gov't. It employs a variety of tactics in order to achieve this, including scann

DailyLitDeviations

DailyLitDeviations
287
630

Signature Tutorial

BeIntelligent
100
22
It Offends Me So It Should Be Off Air

endler
678
518
WKUK stamp - Trevor

MimiMunster
130
32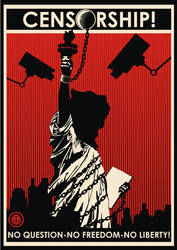 censorship

racuntikus
257
79

Signature Tutorial

BeIntelligent
64
9
STOP INTERNET CENSORSHIP icon (Ver. 6.0)

Pfaccioxx
216
125

Stamp: FUCK CENSORSHIP

LittleGreenGamer
211
64
GOVERNMENT CENSORSHIP

luvataciousskull
322
36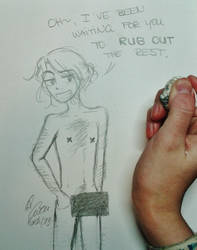 the fanart's will.

TheGweny
370
146

Signature Tutorial

BeIntelligent
71
2
Stop SOPA Blackout Journal
Do you care about your rights?
I care about your rights. SOPA is an infringement upon our rights. Do you want the government controlling which websites it approves the use of? Our freedoms for thought and free speech need to be protected for free internet. In protest, blackout your pages, go silent, spread the word. Petition sites you care about to do the same.
Who does SOPA effect?
Everyone who uses the internet. Facebook, Twitter, social networking sites which cannot control the content posted by it's users and will be held responsible for it. This is forced censorship. This will not stop piracy. This will effect law abiding citizens. It does not protect our rights, it treads on it, spits on it, and throws our rights out the window at 100mph.
:iconstop-sopa:

gillianivyart

gillianivyart
79
95