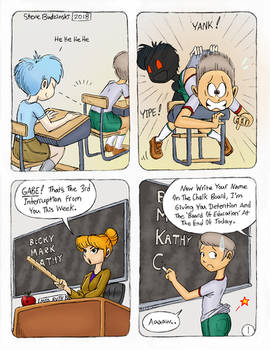 Arryn the Side of Caution (Full Color) - 1/6

Aladdin-kun
72
0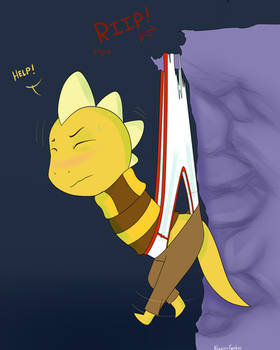 Monster Wedgie
Alexis-Faustus
99
29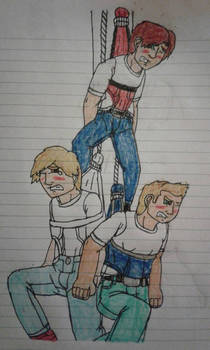 Oh, Say, Can You SeeEEEEEEEE?!

kbates93
63
28
Commission - Naruto wedgie 4

Black-Chocobo99
182
20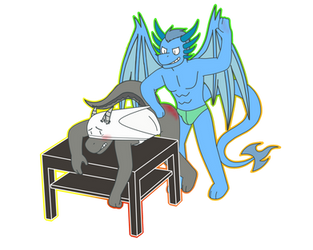 'Happy Birthday to Me'

SaltyDweebus
101
8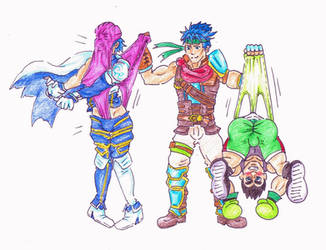 Commission - Smash Bros Ultimate wedgie

Black-Chocobo99
106
11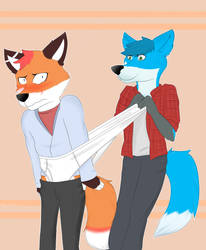 Commission 13~ Surprise Attack
Alexis-Faustus
87
19
The Discipline of Bad Boy Chris (Commission)

SDCharm
112
26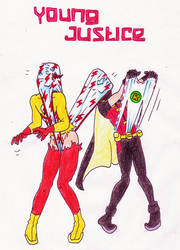 Request - Young Justice wedgies

Black-Chocobo99
137
26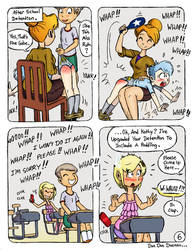 Arryn the Side of Caution (Full Color) - 6/6

Aladdin-kun
96
11
Request - Xiaolin Showdown wedgies

Black-Chocobo99
114
23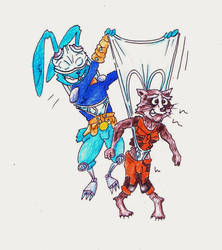 Commission - Rocket Raccoon + Blackjack O'Hare

Black-Chocobo99
61
12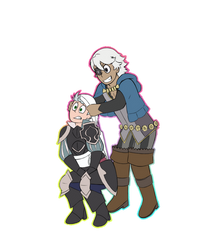 Underhanded Tactics

SaltyDweebus
84
13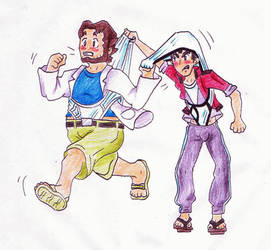 Request - Norman + Professor Birch wedgies

Black-Chocobo99
66
5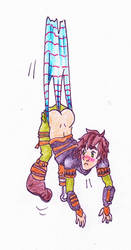 Request - Hiccup wedgie

Black-Chocobo99
90
21
Pranking Gone Wrong
Tony Rodriguez was walking down the hall heading to biology, Tony was strolling down in his usual outfit. He wore big red Star Wars Shirt, large pair of cargo shorts which compliments his chubby complexion. He looks down at his phone, his black hair on his tan skin reflects off the screen. However on the other side of the hall was one of the most cunning tricksters, Justin Choi, Korean American sophomore. Justin had silver colored shirt over black jeans, his black hair was spiked up with gel. He had white Jordan's, Justin is a pretty smart guy, but he enjoys most of all pulling practical jokes. He was known pantsings, wedgie, swirlies and humiliate the freshman. Justin spots a victim available for pranking. He walks in front of chubby latino. Justin trips Tony, causing him to fall down, Tony's belt comes down as he collects his books. Justin sneakily removes Tony's belt without him knowing and hides it, "Hey Tony, are you okay? Sorry that was an accident! I swear!

ThePokemonTeller

ThePokemonTeller
27
3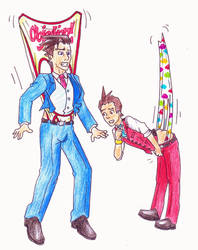 Request - Phoenix Wright + Apollo Justice wedgies

Black-Chocobo99
71
13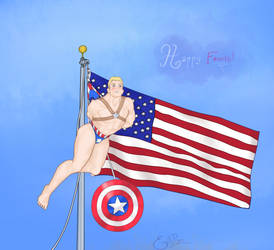 Happy (late) Fourth! - Captain America Wedgie

ElliPayne
63
11
Spider-Man Briefs and A White Mage
" Let me go please!" I plea as Thaddeus pulls sharper in the front part of my briefs, " How about this?" Thaddeus replied, as he took me next to an open desk and straps the back of my briefs to the chair. He forces me to sit down in chair, I wince in pain as the wedgie tightens. I sigh as class begins while I'm stuck in a chair wedgie, The teacher walked in smiling at the class, he walked around the class passing out textbooks. He was a tall Caucasian man with silver hair in a modern quiff, his nametag read; Dr. Jonathan Holmes. "Sorry this late notice class, but you need textbooks Today. Pick up your books and turn to page 133, Today we are focusing on cell respiration. Read the section and go pick up the worksheet at the front of the class, once you complete it, feel free to do what you please. I'm still preparing tomorrow's activity." I open the book trying to focus, however my reading was interrupted by Thaddeus behind me mischievously pulling on the leg hol

ThePokemonTeller

ThePokemonTeller
36
0
When the sand strikes back

Black-Chocobo99
85
21
The Nutchracker

TheCaliforniaBoy1989
49
23
The School Wedgie Epidemic 3: After the Bell
The bell rang and I ran to grab my bag and bolted out of the school, passing other boys who had been wedgied earlier and were now giving their cocky female classmates a wide berth.
Sunlight struck me and I hurried to the bike rack, then stopped. Cheryl was guarding the bikes.
I ducked behind some greenery, waiting for her to leave. From somewhere across the road came the unmistakable sound of tearing briefs, followed by a howled ''girls ruuuule!"
''Hey, weak boy!" came a cheery voice. I whipped around to find Sandra, the 2nd grader who had threatened my cousin and me. ''We wedgied just about every boy in the school today, and it was so easy. So, what kind of wedgie did you get?"
I replied that I hadn't gotten a wedgie; I knew how to outsmart the bullies. That surprised Sandra. ''No wedgie? A little wimp like you?'' she marveled. ''You know, Cheryl's right over there. I could -''
''No!'' I said quickly.
''Oh, um, well, I could beat you up you know.''
''What?!" I snorted. "I'm in fourth

blueclipper

blueclipper
19
1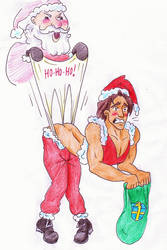 Don't steal Santa's job...

Black-Chocobo99
85
17