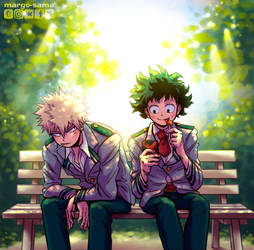 [BNHA] During The Break

Margo-sama
360
22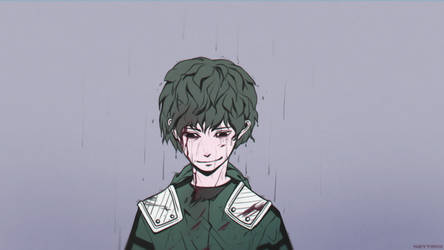 tired

Neytirix
886
21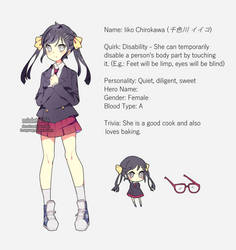 bnha oc | iico

miolet
230
34
BNHA Kacchan, Deku and Excalibur

Suncelia
2,260
114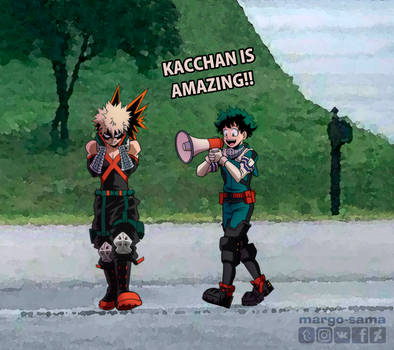 [BNHA] Trumpet Meme

Margo-sama
185
4
Boku no Hero Academia: Nadia Igarashi

dre-tama
545
153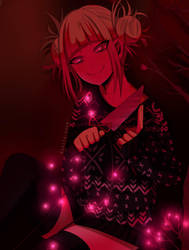 Himiko Toga fanart

Karitachan
431
15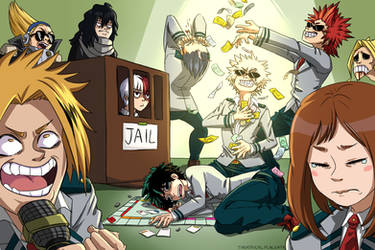 GET REKT DEKU!!!

TheatricalPlacenta
1,660
86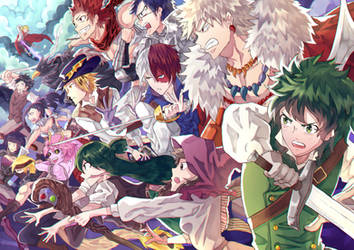 BNHA

Astrovique
648
50
BNHA: Feeding Shoji the octopus

Suncelia
943
50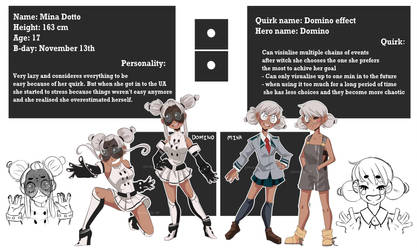 Domino - BNHA OC

Elemental-FA
720
26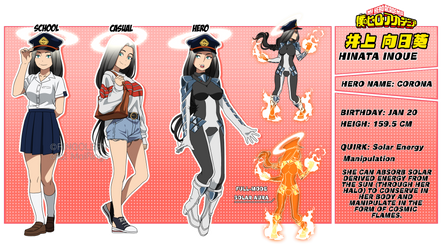 [BNHA OC] Hinata Inoue

Ringoleen
720
188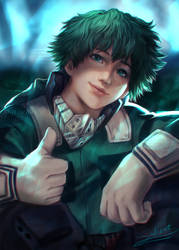 Deku

Shilozart
182
8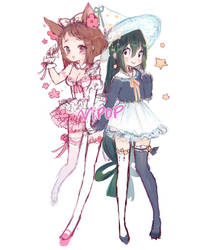 Mahou Hero Academia! | BnHA

ViPOP
333
11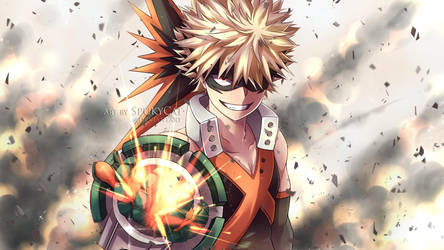 Bakugou Katsuki BNHA Wallpaper

SpukyCat
956
40
BNHA Kacchan and Uraracat

Suncelia
1,867
67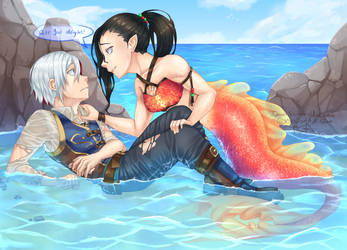 [MerMay] Encounter

InsertSomthinAwesome
577
83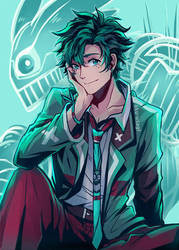 BNHA postcard -Deku

Evil-usagi
1,822
44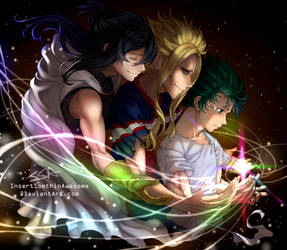 [My Hero Academia SEASON3 SPOILERS!!!] Heirs

InsertSomthinAwesome
369
49
Extra. (Bakugou Katsuki x Reader)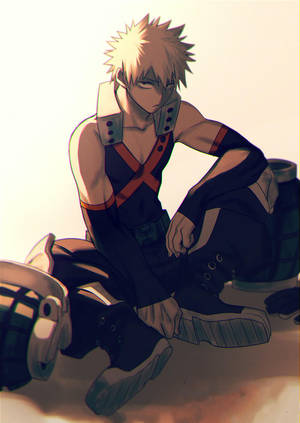 For:
TadaKari
Colour:
Mango Tango and Blush
Character:
Katsuki Bakugou
Genre:
Romance (as romantic as Kacchan can be.... at least)
Prompt / Quote / Song:
"Move it, extra!"/"Who you calling extra, asshole?!" <-first words to soulmate (Katsuki/Reader)
Additional Info:
SoulMate AU would be pretty interesting for this... Maybe having them meet and go on a date?
Word Count:
787
-----
"Alright, (Y/N). You're live in three..."
The man at the side of the stage silently counts out the remaining numbers with his fingers, and gives you the signal to go. You bounce onto the stage, thousands of fans filling the city square, standing and cheering all for you. You wave to the crowd, soaking it all in-- it's something you'll never get tired of.
You inconspicuously shift the large band on your wrist, looking at the tattoo inscribed in your skin

dinosauruses

dinosauruses
287
60
Speechless. (Bakugou Katsuki x Reader)
Contest Prize
for:
TheComicGal-Moved
-----
"Stupid school festival. Having to dress up instead of doing something actually damn productive with my time."
Bakugou grumbles, fiddling with the various pieces of cloth that have been thrown at him by the various other males in the dorm.
"Shut up, Bakugou," Kirishima laughs heartily, "we all know you act like a kid every time you watch the Taiko drummers."
Sero pipes in,
"Don't forget when he yelled at the man running the spicy food stall because the food wasn't spicy enough."
"If you don't shut your mouth, I'd be
glad
to shut it for you, Tape Roll."
About half of the boys are wearing monochromed yukata, whereas others have opted for bright, colourful designs (Kirishima
insists
that the flames on his are the most manly of the bunch).
Katsuki is dressed in a jet black yukata himself; it highlights his bright ruby eyes, narrowed in their signature glare.
He catches snipp

dinosauruses

dinosauruses
288
28
(+speedpaint) Himiko Toga

CHARIKO
1,902
52