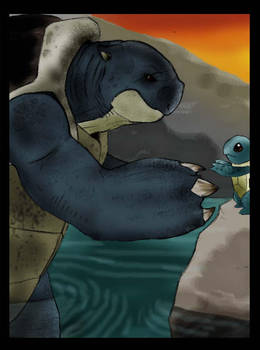 The Gentle Giants- pokemon evo

JoshuaDunlop
878
166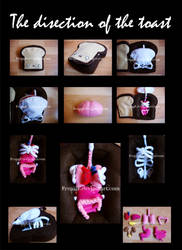 The dissection of the toast

FrealaF
912
626
Dissection of the toast GAME

FrealaF
327
193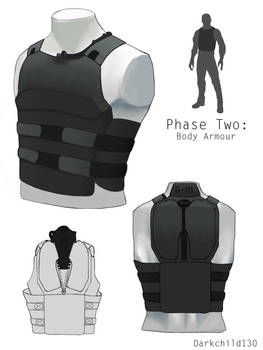 Gray 1 redesign phase two: body armour

darkchild130
46
4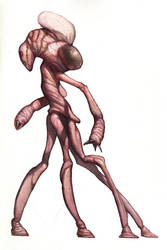 Gkaz

M0AI
244
76
Comm--Sir, That's Not Healthy

Zerna
160
33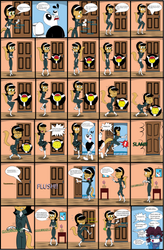 Drink Too Much? 3!

CreamsFriend
66
100
Mission: Back to the ship and use the bathroom.

PaperGami
70
93
When Annie Came to Stay
There was a ghost in the house. Billy just knew it. His mother and father had told him not to be so silly and get into bed, and now of course he couldn't sleep. There was a chilly feeling in his room that was making him want to go to the toilet, but he felt sure that if he got out of bed something horrible would happen to him. If you asked him why he thought that, he wouldn't have been able to give you a very convincing answer, unless you yourself have had a feeling of something good or bad being about to happen for no particular reason. The only way that Billy knew something would happen was from one of those feelings.
He lay still for a very long time, but eventually he had to move to make himself more comfortable, and to try and ease the feeling of needing to go to the toilet. When Billy turned over, a terrifying sight met his eyes. He had known all along that there was a ghost in the room, but wh

ThornyEnglishRose

ThornyEnglishRose
155
148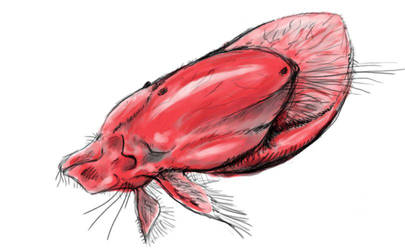 Aerocystid

Onironus
33
8
Livestream sketches 3

Inflatorpill
165
10
Randall's Organs

Invader-Sam-93
45
31
It's a RIGHT

Lizzie-Doodle
334
251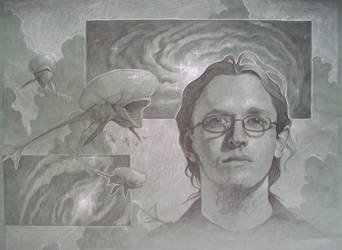 Cosmic Background

M0AI
33
18
Planet Adam - Anatomy

Tapejara
35
12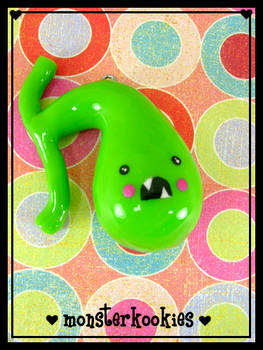 Golly, A Gallbladder

monsterkookies
59
64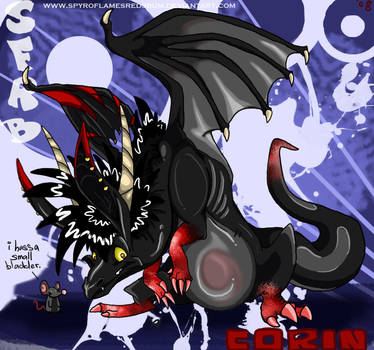 PANTS are an Illusion.

Spyroflamesredsbum
109
132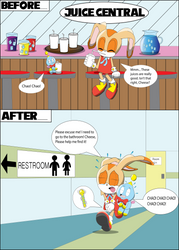 Drink Too Much?

CreamsFriend
81
156
Lemonade and Secrets - omorashi revised
WARNING! Do NOT read if omorashi (pee desperation) is not your thing, because that's what this story is about!
Also contains anthro/furry, just so you know. Lynna is a very human-like animal, whereas Nono is slightly more animal-like (since he's a werewolf).
It was an oppressively hot summer day out in the forested countryside, the heat at its most brutal of the day now with the midday sun looming at its highest in the sky. The thick and shaggy fur of a werewolf definitely was not at all suited for hot days, either. Nono was panting with his tongue lolled out as he made his way to the lake, walking on all fours from the exhausting heat. As the clear surface of water came into view, he bounded the rest of the way there and immediately submerged his entire head in it to cool off, wagging his tail.
The sound of laughter made him lift his now-soaked head curiously to glance

PunkRockVampire

PunkRockVampire
55
29
Roci forgot to go to the bathroom in the morning

PaperGami
57
72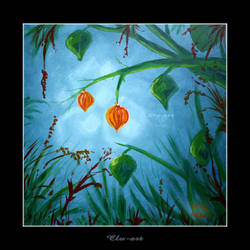 Winter Crops: Chinese Lantern

Clu-art
32
5