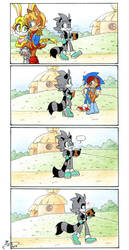 Stripes' Valentine's Day

FinikArt
307
62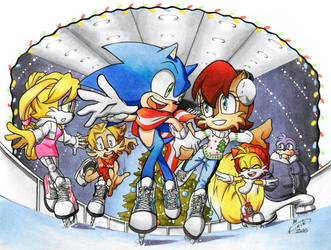 On ice

FinikArt
434
39
Buntoine

Galaxynite
399
78
Valentine's Day Photobooth - Bunnie and Antoine

rikdraws
93
13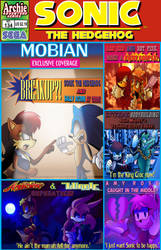 Sonic the Hedgehog Issue 134 (Cover Redone)

THE-Julian-Cabrera
33
10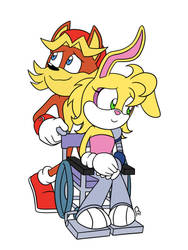 Bunnie and Antoine: Sonic Origins

rikdraws
105
8

Sonic: Freedom Fighters - Costumed Crusaders

BroDogz
202
50
To New Horizons

Rotalice2
46
25
Happy Holidays from Freedom HQ

T-Vict101
54
2
Bunnie And Antoine

TheDarkShadow1990
170
2
Sonic the Hedgehog Issue 134 ('Previously' Redone)

THE-Julian-Cabrera
18
9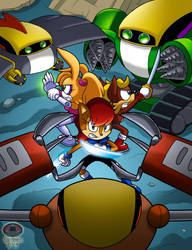 Targets Confirmed

Moon-Phantom
247
25
Buntwan

Jadii-L
155
5
[TMOM Contest Entry]

Vickie4423
88
19
Antoine World Cup 2018

Sonicguru
59
7
Bunnie Rabbot D'Coolette

CrystalWoods
61
10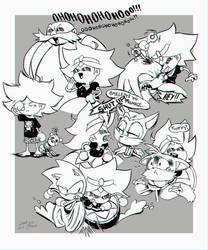 Omelette du Fromage

LinaPrime
59
4
Switching hedgehogs

4sonicfan
74
17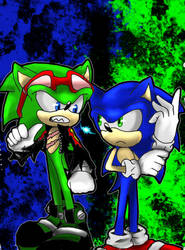 rivals blue vs green (sonic VS scourge)

4sonicfan
55
20
Sonic-Boom Antoine d'Coolette

SPJ-artredesign
45
2
Inktober 17- One big happy family

T-Vict101
50
7
Sonic the Hedgehog Issue 197 Redone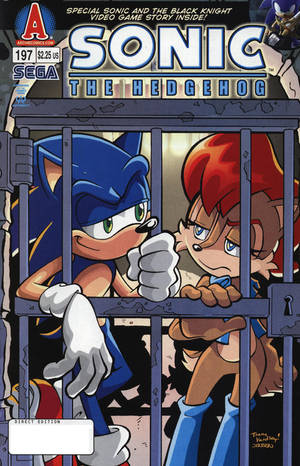 Major thanks to my girlfriend for helping me with some key parts of the story. She's the Sonic to my Sally :3. I really hope you all enjoy as usual.
A Well Deserved Break (Issue 197 Redone)It's a rainy morning in the nanite city...
Sonic had woken up early in the morning, and after seeing the rain, decided to visit Sally. Luckily when he arrived, the princess had been awake too, and she
suggested that they should play chess until the rain stops... But there was one problem... the Blue Blur had never heard of the game, which shocked the princess. So
after quickly explaining the rules to him the two began to play multiple matches. Sally had dominated almost every game, frustrating the hedgehog to no end.
She
HAD
dominated until finally-
"Ha! Checkmate! In your face, Sal!" Sonic cheered, growing a cocky grin.
Sally smiled in amusement,
"Excellent work, Sonic. The score is now fourteen to one

THE-Julian-Cabrera

THE-Julian-Cabrera
17
3

Sonic Freedom

Vederick
125
34