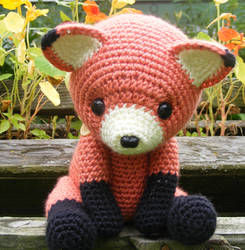 Cinnabar the Fox Amigurumi

Crowchet
270
47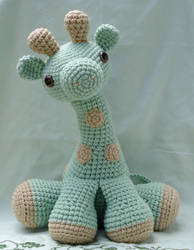 large amigurumi giraffe

TheArtisansNook
1,027
1,518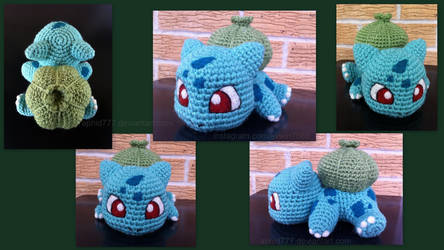 Baby Bulbasaur (with pattern)

aphid777
3,013
384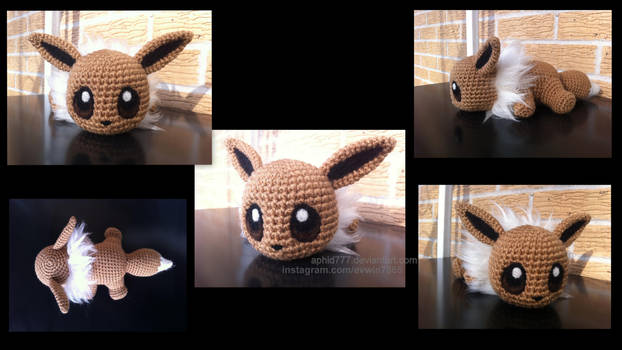 Baby Eevee (with pattern)

aphid777
2,576
253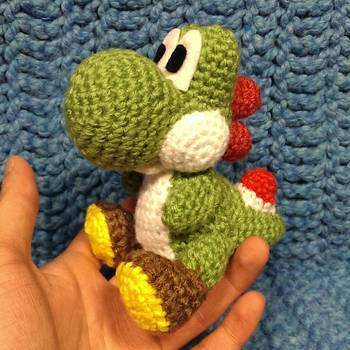 Yoshi (Crochet)

SirPurlGrey
492
97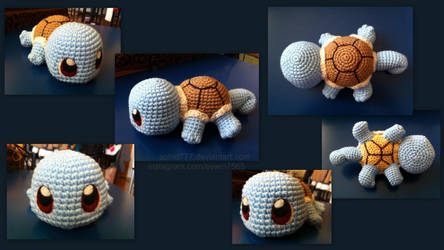 Baby Squirtle (with pattern)

aphid777
5,091
518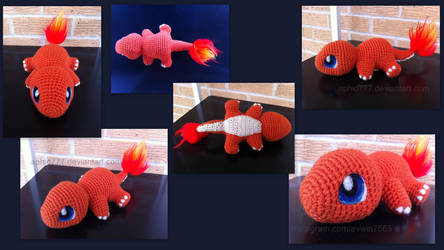 Baby Charmander (with pattern)

aphid777
1,639
215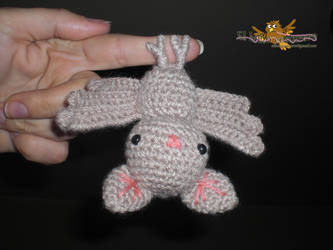 Amigurumi bat

elbuhocosturero
853
68
Singing Stars

MoonYen
543
102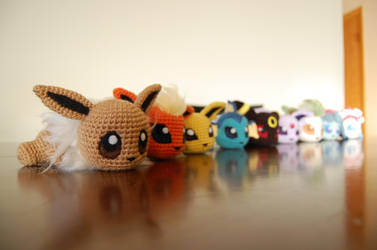 Baby Eeveelutions :D

aphid777
3,642
605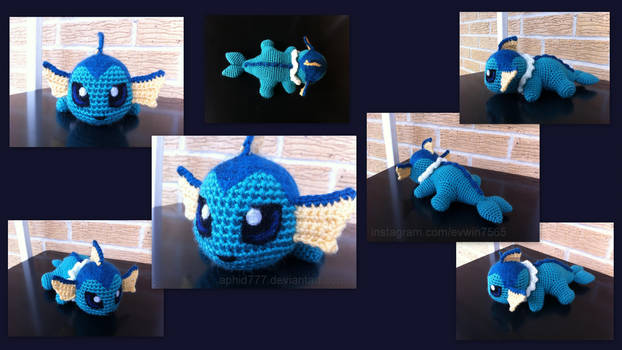 Baby Vaporeon (with pattern)

aphid777
719
43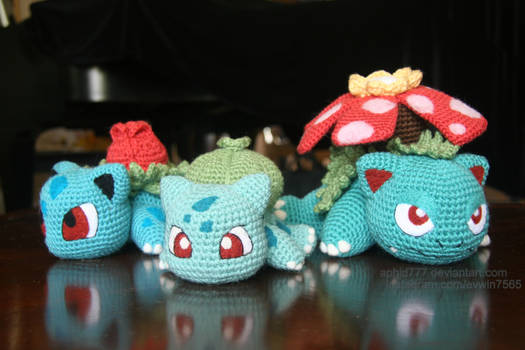 Bulbasaur Line

aphid777
344
20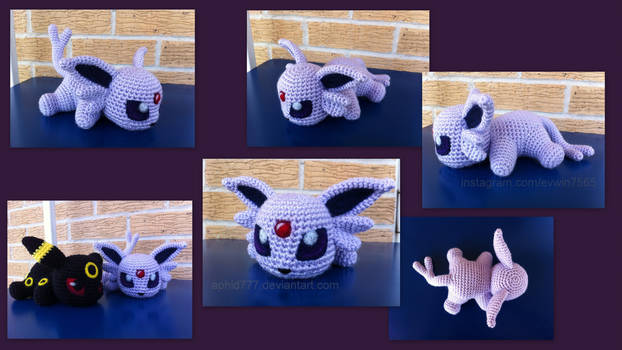 Baby Espeon (with pattern)

aphid777
713
79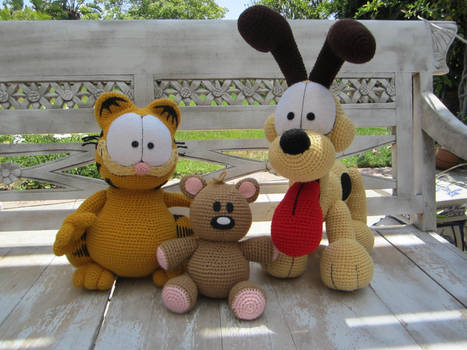 Family Photo :)

aphid777
547
143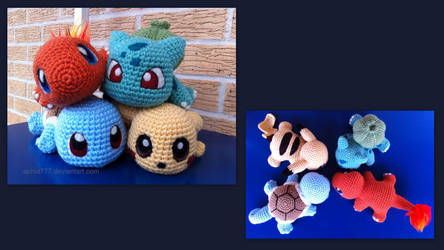 Four Musketeers

aphid777
960
145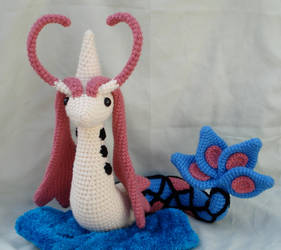 milotic amigurumi

TheArtisansNook
2,299
222
Hippogriff Amigurumi Pattern
Buckbeak the Hippogriff Amigurumi
Pattern by Bandotaku
You will need:
-F hook (main body), G hook (wings)
-Light gray yarn (head, wings, and upper body)
-Medium gray yarn (lower body and back legs)
-Dark gray yarn (front legs, beak, wing tips)
-Black yarn (hooves, tail)
-White or cream yarn OPTIONAL (for chest and upper-front-legs. It's m ore difficult to do, but it looks very pretty.)
-plastic safety eyes, approx. 12 mm. (felt or button eyes would also work)
-Stuffing
Feel free to choose colors other than what I have directed. How about a brown hippogriff? A black one? Multi-colored?
Please make as many cute little hippogriffs as you'd like for you or your friends or sell them locally, but please do not sell them online.
The toe design I tweaked from this pattern http://sarselgurumi.blogspot.com/2011/05/toothless-amigurumi-pattern.html
The wings I borrowed from the same website, which was borrowed from a different source.

Because this is a free pattern, it has not been offici

MilesofCrochet

MilesofCrochet
212
32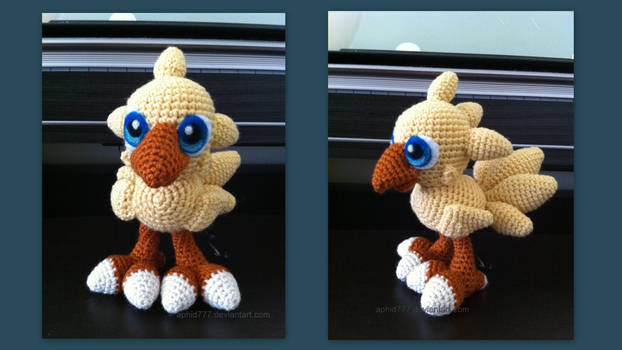 Baby Chocobo (with pattern)

aphid777
699
139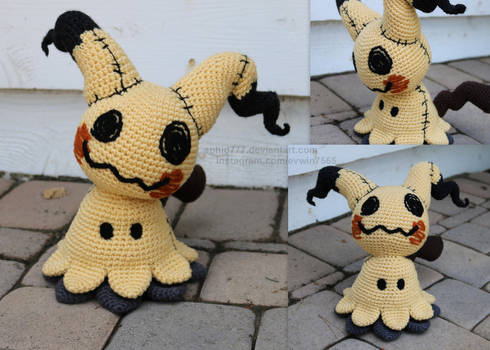 Mimikyu Collage

aphid777
1,115
45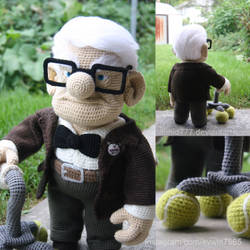 Mr. Fredricksen

aphid777
1,010
196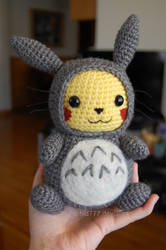 Pikachu in Disguise

aphid777
998
203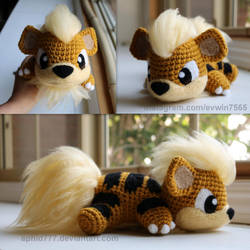 Baby Growlithe

aphid777
1,625
117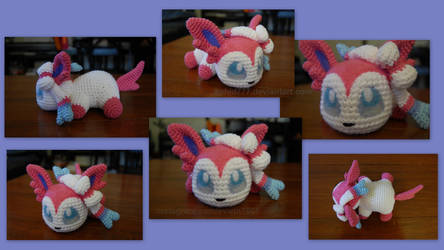 Baby Sylveon (with pattern)

aphid777
818
111