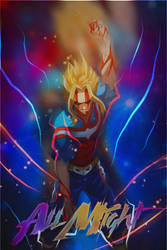 Toshinori Yagi All Might

Maxell97
56
2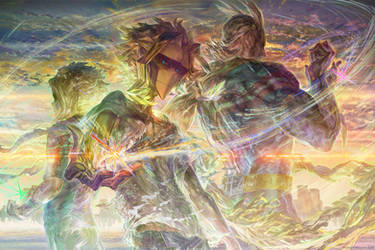 One For All | All Might/Toshinori Yagi

muddymelly
1,678
69
My Hero Academia: Age of Ultron

edCOM02
294
27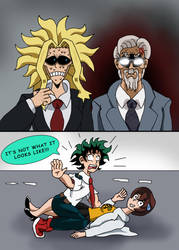 MHA:AOU - It's not what it looks like!!!

edCOM02
139
41
Yagi Toshinori/FemReader - Sweet Kisses
Yagi Toshinori/All Might x Female Reader. This was after the students moved into the dorms at UA, following the manga.

Soft lips pressed themselves against his bruised skin, placing sweet kisses there multiple times without rest. Gentle hands held his sunken in cheeks, almost as though he were a precious gem to the person holding him.
"I'm so glad you're safe Toshi." She spoke through kisses, not caring that the others were watching with wide eyes. Some feeling uncomfortable, others looking away in embarrassment at their public display of affection, and many finding this situation amusing.
It was not every day that they saw the great All Might looking weak and enjoying the kisses of a pretty woman who was more than just a fan of his. "I'm fine [y/n]," he tried to tell her, not really pushing her away nor wanting her to stop. "It was just a miscalculation." The woman stopped her kiss

YamiBaki

YamiBaki
174
12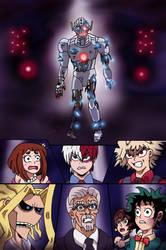 MHA:AOU - Ultron Awakens

edCOM02
179
28
11/1/2017

austinOrchid
492
15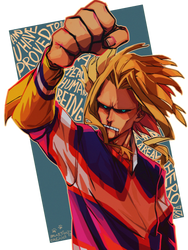 9/1/2017

austinOrchid
653
24
..:: As You Are ::..
Toshinori Yagi (All Might) X Reader
Toshinori Yagi; or better know as All Might among the public, is a man of peace and pure intentions. Tall and fierce, he fought daily for the safety of others in this world, wishing only that humanity could live life smiling through his countless selfless actions. Even now as a teacher, if he could keep people happy and safe, that was all that truly mattered in this world to him. It was as if there was never an inkling of selfish desire in his heart. That is…Until you made many more frequent appearances in his life.
Your name was _______, and quirk, a mystery. You had one, but used it so quickly and sparingly that no one could grasp what it was yet. Even so, the one thing you did often in contrast to the use of your quirk, was hang out around All Might. During work as a teaching assistant and coordinator, and outside of the regular job in random heroic acts as well, you both constantly foun

SheerIridescence

SheerIridescence
189
19
Next...Its your turn

AllyPhills
159
8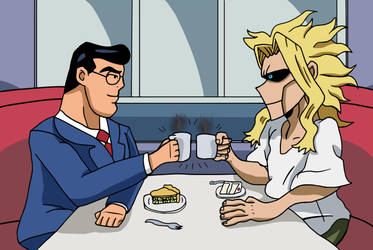 DC x MHA - Yagi and Kent

edCOM02
236
37

Boku No Hero Academia OC~ I AM YOUR WIFE

KendyPun
150
31
Toshinori icon

Fatalitom
200
11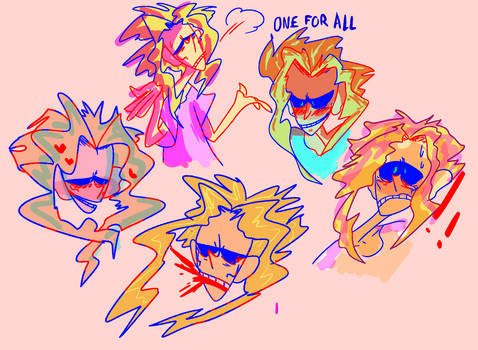 toshiiiii

peach-menace
135
14
All Might x Inko - MAMA NO!!!!

edCOM02
144
80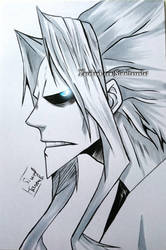 All Might-

SiwelTasenla
175
6
[BnHA] Portrait of a Hero

Kemmasandi
152
29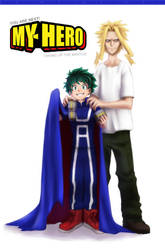 You are next

Ileranerak
116
4
Fanart- Toshinori Yagi

Lilith-the-5th
145
8
Toshi Ask

Ilovekidbuu
102
5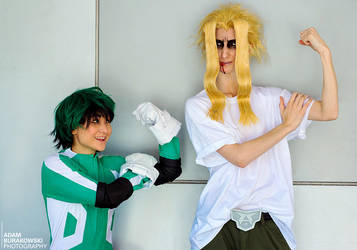 MY HERO ACADEMIA - 01

Mostflogged
151
7