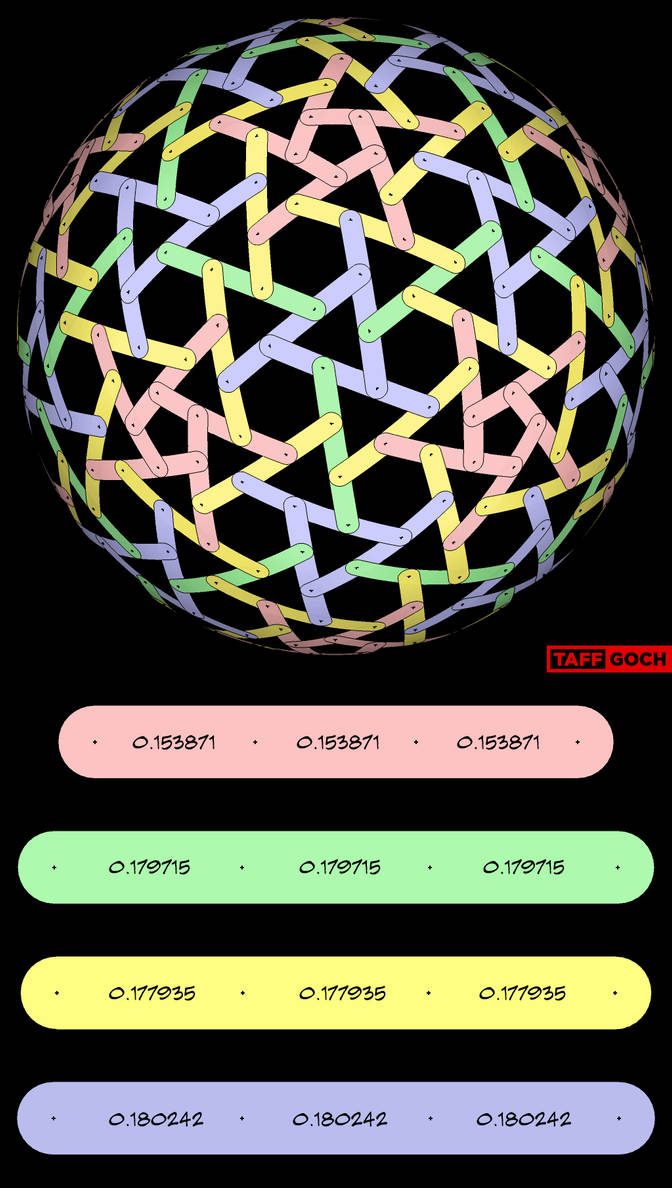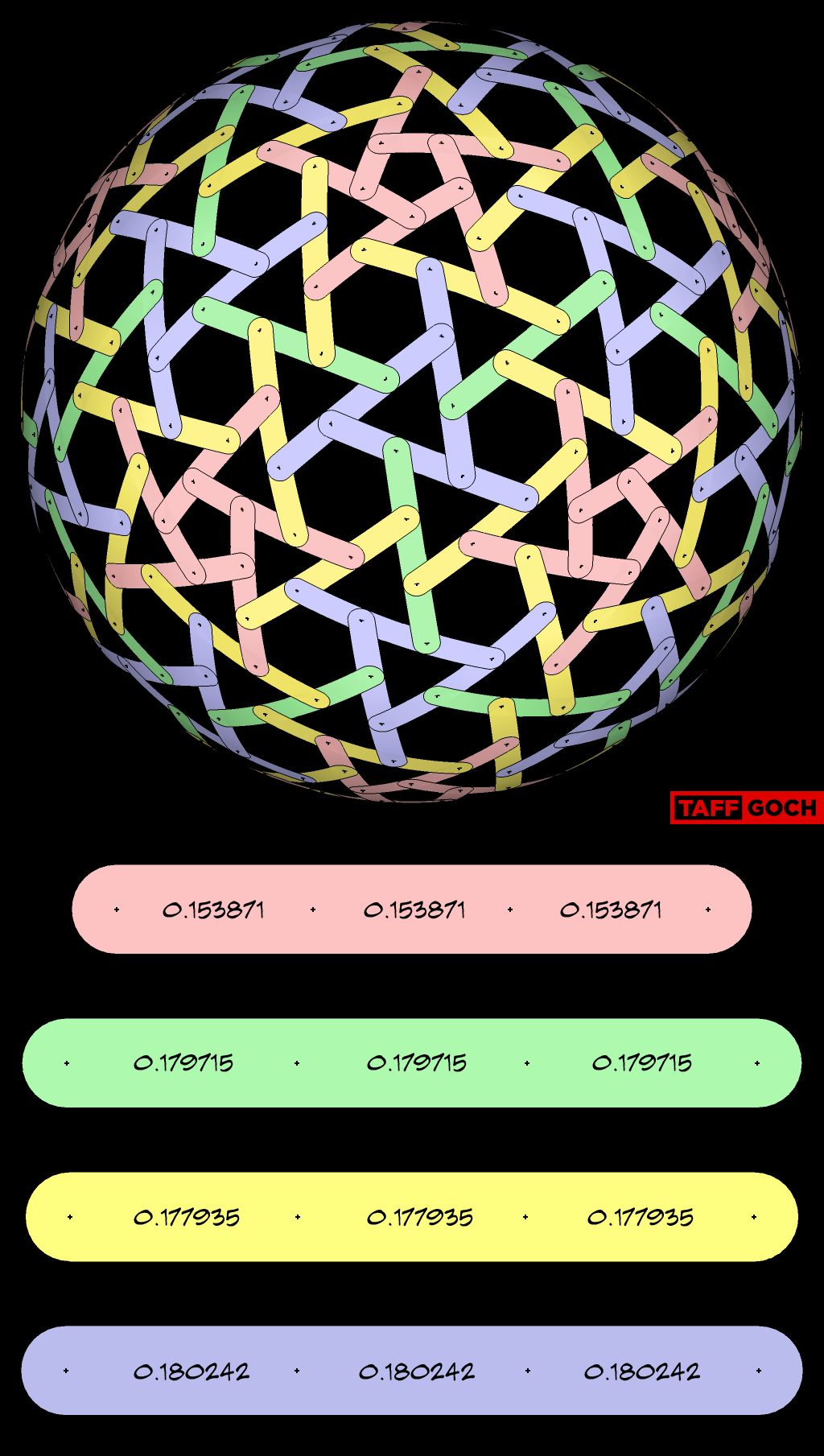 Watch
Geodesic rotegrity, or nexorade, based on tessellation of the icosahedron

60 red bands
30 green bands
60 yellow bands
60 blue bands

Using these dimensions will produce a sphere of unit (1.000000) radius

Hello,
i would like to have some explanation about those number like 0,153871 or 0,179715 are they chord factor which i multiply with the radius to get the lenght of the band?
What about the holes, are they equally perforated along the bands?
thanks in advance for your reply
Reply

Each number is the distance between hole-centerpoints, when the band is laid flat (so, it's not a chord-factor, but an "arc-factor.") Use them as you would use chord-factors. As stated in the description, values will produce a unit-radius sphere.

Provision of "arc-factor" measurements lets you use various band widths and end-cut treatments.
Reply

but wait there is more

nice
Reply

Beautiful pattern. I love the idea of using connected, color-coded "bands" to represent the interwoven edge tessellation of the geodesic grid.
Reply