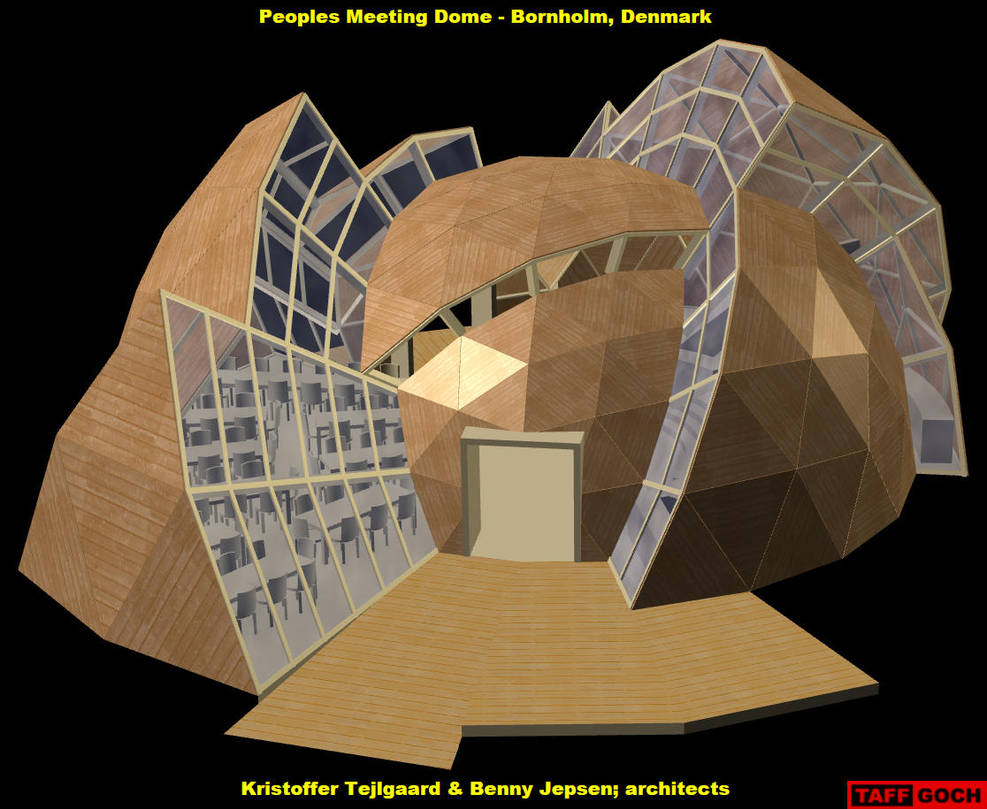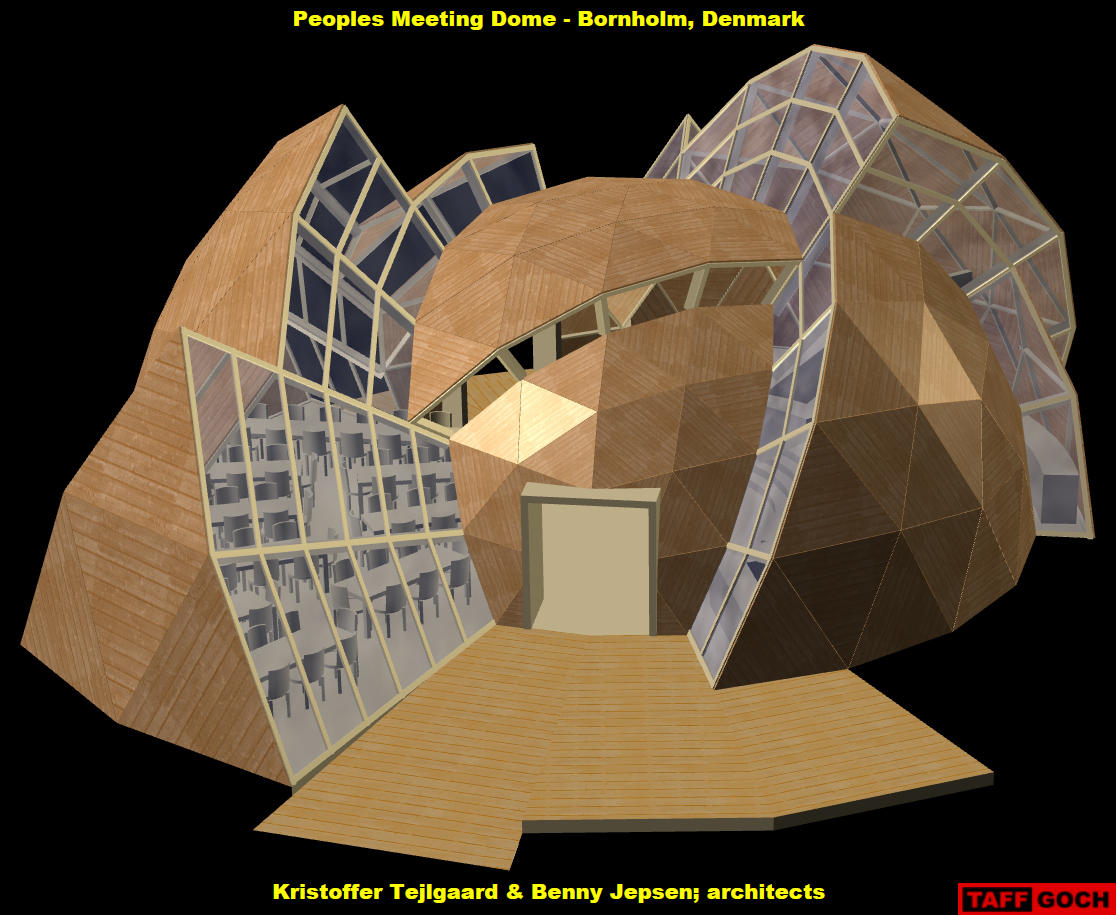 Watch
Peoples Meeting Dome
, Bornholm, Denmark
Kristoffer Tejlgaard
and
Benny Jepsen
, architects
"The ambition was therefore to understand the geodesic domes construction, and then deconstruct its sacred geometry, in a way where we do not oppose, but respect its properties. The deconstruction enables the dome to become an unlocked shape, but can be split up and scaled, so that the cut dome may be shaped by it΄s site and features. It can form niches, crevices and corners, defining, opening and hiding. By splitting the dome, we created niches at the entrances that were oriented towards the access to the site. Inside niches provide the framework for the various internal functions and indirect lighting"
• Timber struts
• Wood plank exterior "panels"
• Transparent, flexible-sheet PVC windows
• Windows coplanar with great-circles
• Geodesic basis: Icosahedron
• Tessellation: Class I
• Frequency: 4v
---
Architecture webpage description:
Peoples Meeting Dome (Many photos here!)
3D-modeled in SketchUp • Rendered in Simlab Soft • Note that the model is my rendition of the
Peoples Meeting Dome
, based on photos, plan & elevation images, and descriptions, from the above-linked website
SketchUp 3D model available for download:
Geodesic Dome • "Deconstructed"
3D PDF is available for download, which can be rotated, zoomed, etc • Use Adobe Acrobat Reader, version 9 or greater, to view:
3D Peoples Meeting Dome PDF ( The above image is a screen-grab from this 3D PDF file )
---
I'm really excited about this concept • It, literally, opens up new dimensions for geodesic dome architecture • I post it here, and offer the 3D model online, in the hope that other artists/architects are inspired to create new applications of the concept • Great job, Kristoffer & Benny!