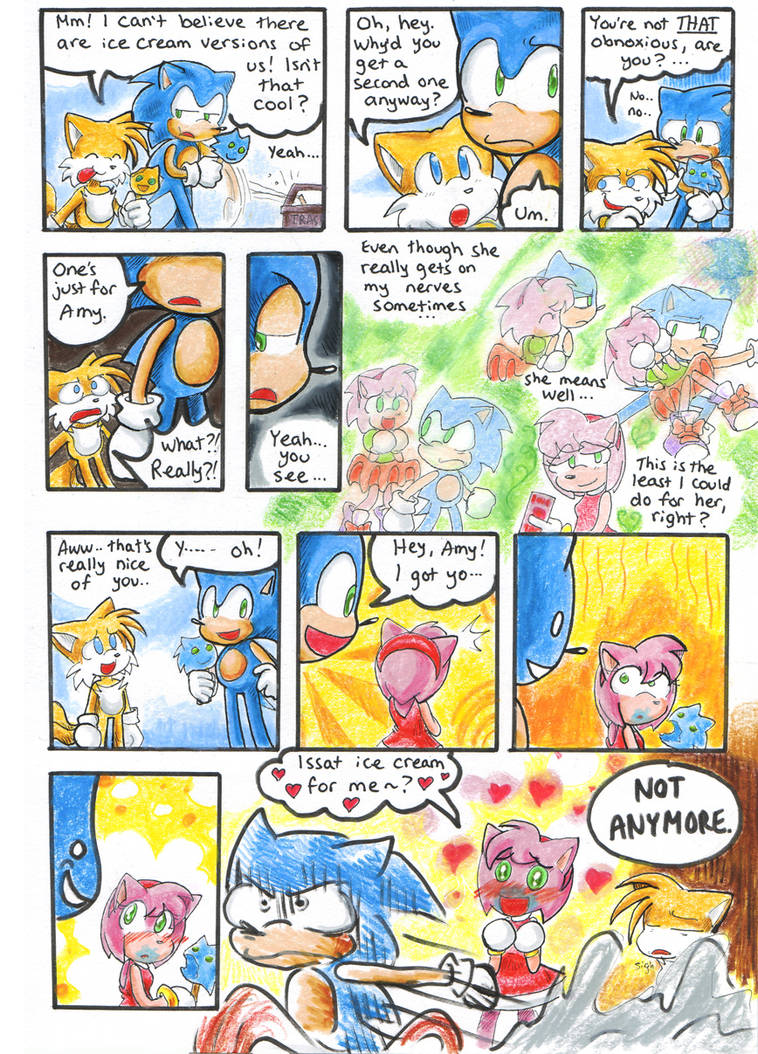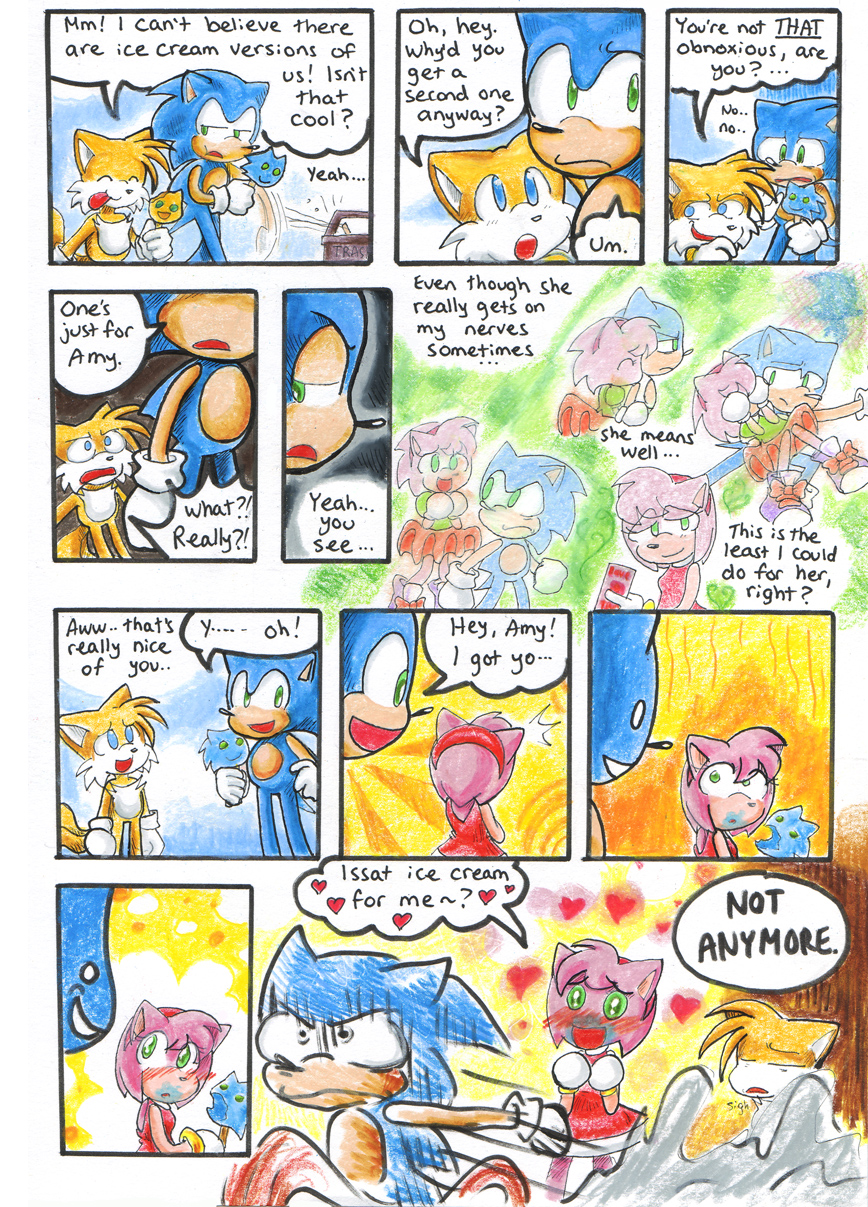 Watch
(Couldn't think of a better title, durpawurp)

I actually had this comic sketched out when I finished the first Bittersweet summer comic.. so this has remained in my drawer since 2007. It's only just now that I just sat down and decided to ink and colour it.

The ice cream trucks in America are awesome because during the time I was in New Jersey, I got to order a Sonic ice cream each time! So I thought it would be interesting if Sonic himself had his own ice cream. He's throwing his away in the first panel, holding the one meant to Amy.

Sixth panel was depressing experimentation, I wanted to see if I could do a fuzzy memory effect.. it looks sloppy and blurred now "XD;" Whoops.

Sonic's hand in panel seven is the worst ever, you could break your wrist that way. And christ my ruler failed it with the vertical lines.
I like your panel structure... And the backgrounds... Amy is so cute, especially in the last two panels. Sonic and Tails expressions are lol. The part where Amy's bothering Sonic is really cute. So are all the hearts. I like all the blue ice cream on her mouth and the way her eyes are all liquidy in the last panel. Your coloring is really good. It looks like you did it on a computer or something. It's random... But I like the gray dust where Sonic is running away. Tails is really cute sticking his tongue out in the first panel.



The Artist thought this was FAIR
237 out of 250 deviants thought this was fair.
OK, so first off, I like the coloring scheme you used in this. I also like the way you made the backgrounds. The characters look accurate and you can really tell who's who. Even though this was done with colored pencils, it looks really neat and well done. I don't favor colored pencils though, but this is still good! I like the way you shaded the drawings. It looks really nice. I also like the dust cloud you made in the last panel. However, I think that it shouldn't look too much like splashing water. I suggest making light, curved strokes with the same color as the dust to make dust clouds. Also, I think that to make a fuzzy memory scene, you should make colors lighter than usual. In some cases, I suggest making the outline the same color as the inside color of the object. And you should also try blurring it only just a bit. Other than that, I really like the comic! Nicely done!

The Artist thought this was FAIR
53 out of 59 deviants thought this was fair.