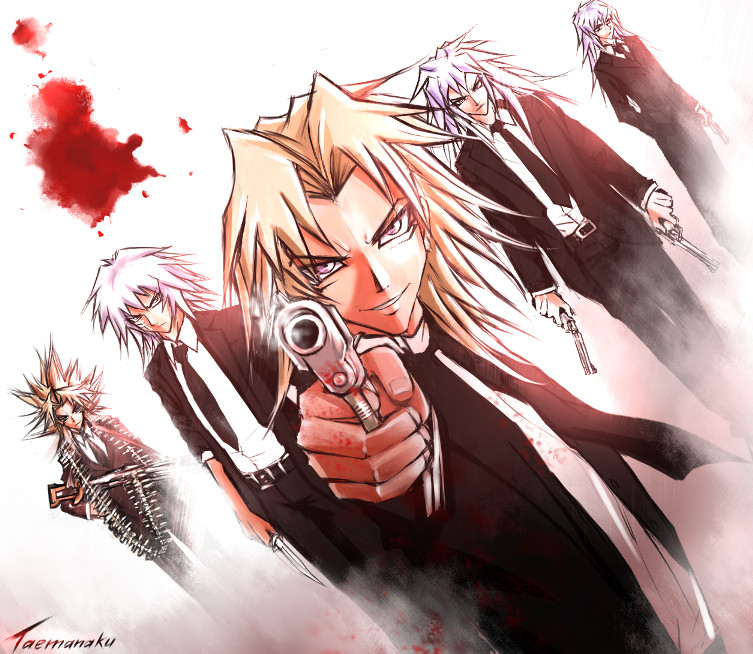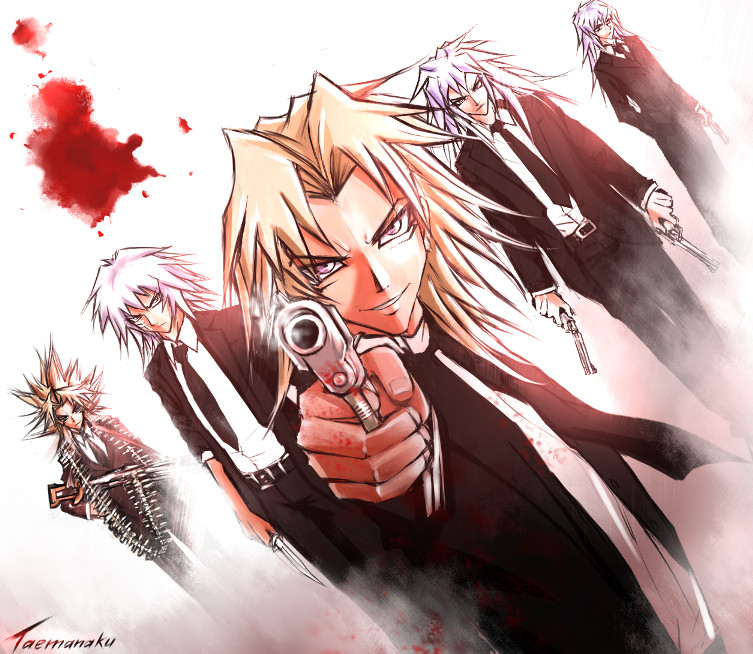 ... XD
Ryou is just there for the symmetry.
(Lol, there's several of you commenting about this... I just mean that he's the only one of the five who wouldn't want to kill the Pharaoh XD)
And Y. Marik actually needs that many bullets to kill one person. X)

Cosplay of Dethroned

- I was very excited to hear that ~
RyouAngel
and ~
hikari-marik
did cosplays of Yami Marik and Marik, respectively, based on this picture, which you can see here:
Thank you to the photographer, ~
XSheri-MoonX
.
Refs:
[1]
[2]
[3]
Go here for Wallpaper Size 1280 x 1024
BG Music
Art © Taemanaku
Yu-Gi-Oh © Kazuki Takahashi