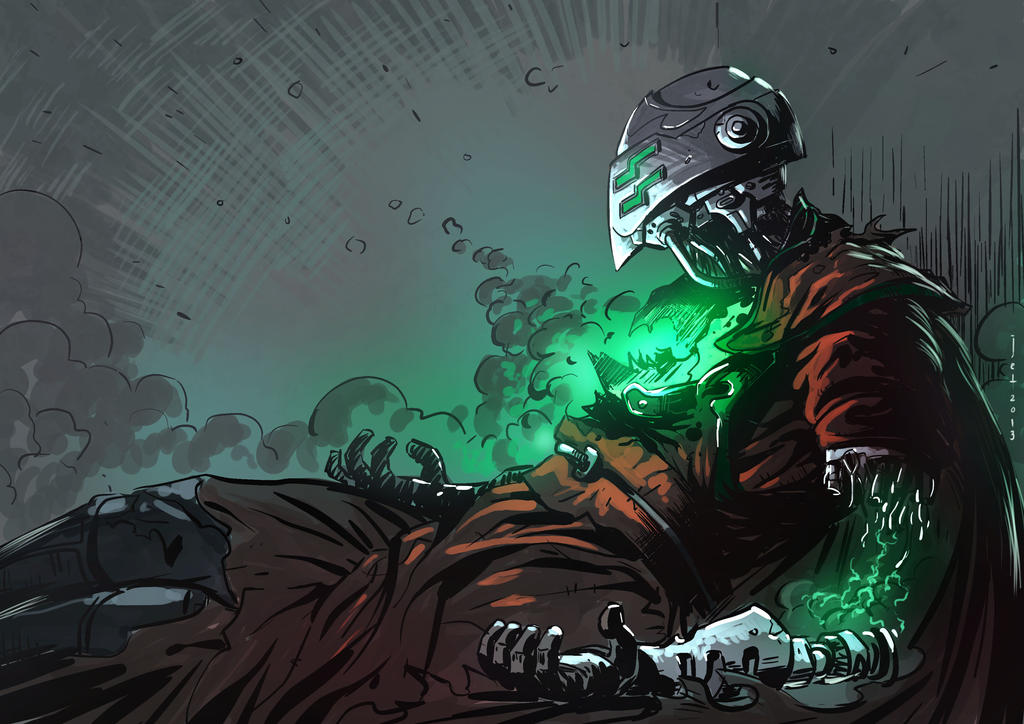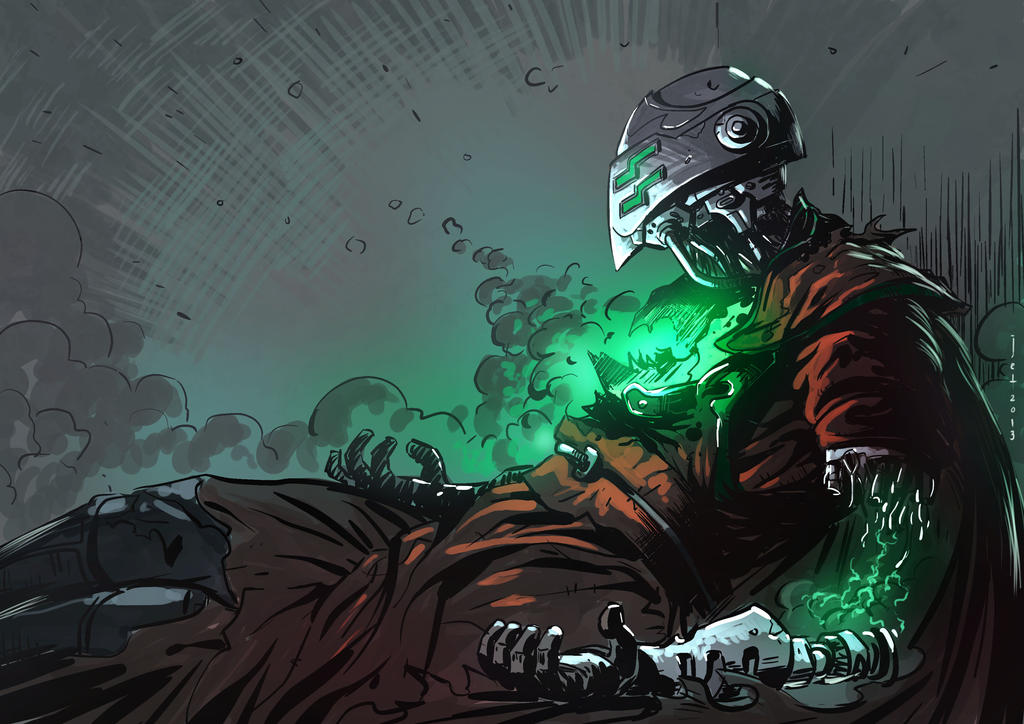 Watch
Another commission I did towards the end of 2013 for Solari (the client). I no longer have the info for the finished pieces so I don't remember the story behind this. Poor guy, though. The title is based on my file-name, but Solari Destroyed might be more appropriate.

This was a fun one. For anyone wondering, this character was a species called a 'Shard' which were sentient crystals that used droids as bodies to get around in the world. This was after an assassination attempt, with the crystal ripped from the droid's chest.

Thanks as always, Jet!
Reply

Ah this is yours, correct? Sorry I lost all info I have on many of the finished pics. In any case, my pleasure. And thanks for the info about the species. I remember the crystal now being removed, thus the smoking chest.
Reply

Reply

Argh, poor guy

But perhaps he'll be repaired or updated later

Special effects are pretty cool

Reply