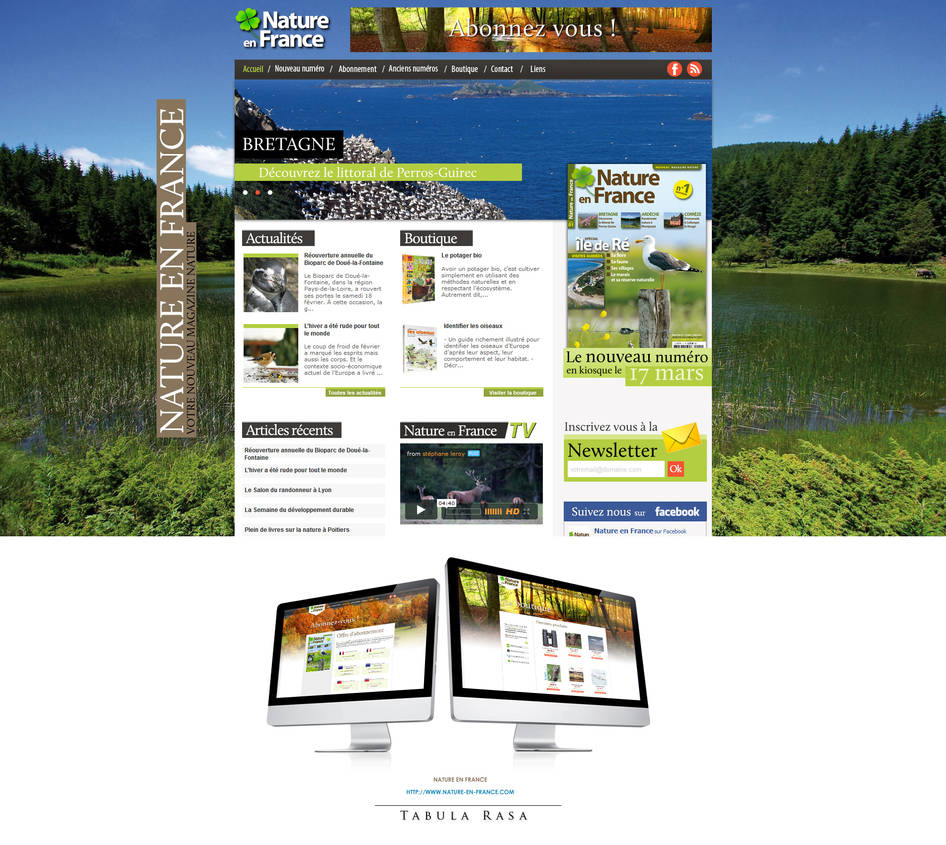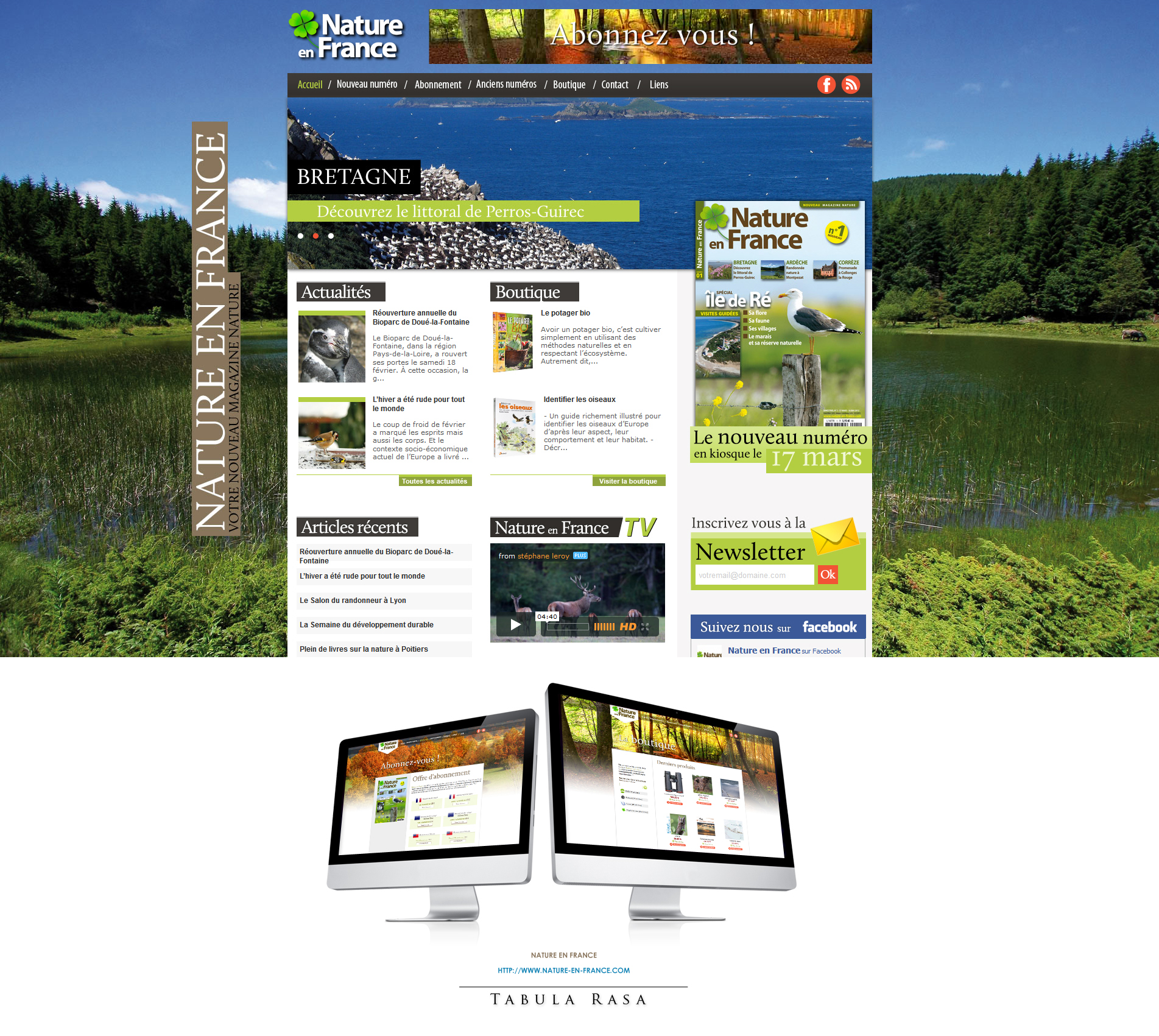 Watch
Site Internet du nouveau magazine "Nature en France" en kiosque depuis le 17 mars. Une charte colorée et vive avec de superbes photos, quelques effets Jquery et CSS3 pour agrémenter l'ensemble. J'espère qu'il vous plaira !
Adresse du site :
[link]
-------------------------------
Website of the new magazine "Nature en France". First issue available now in France since saturday 17th of March.
Fantastic photos, colorful template and some jquery CSS3 effets, hope you will like it !
Website :
[link]