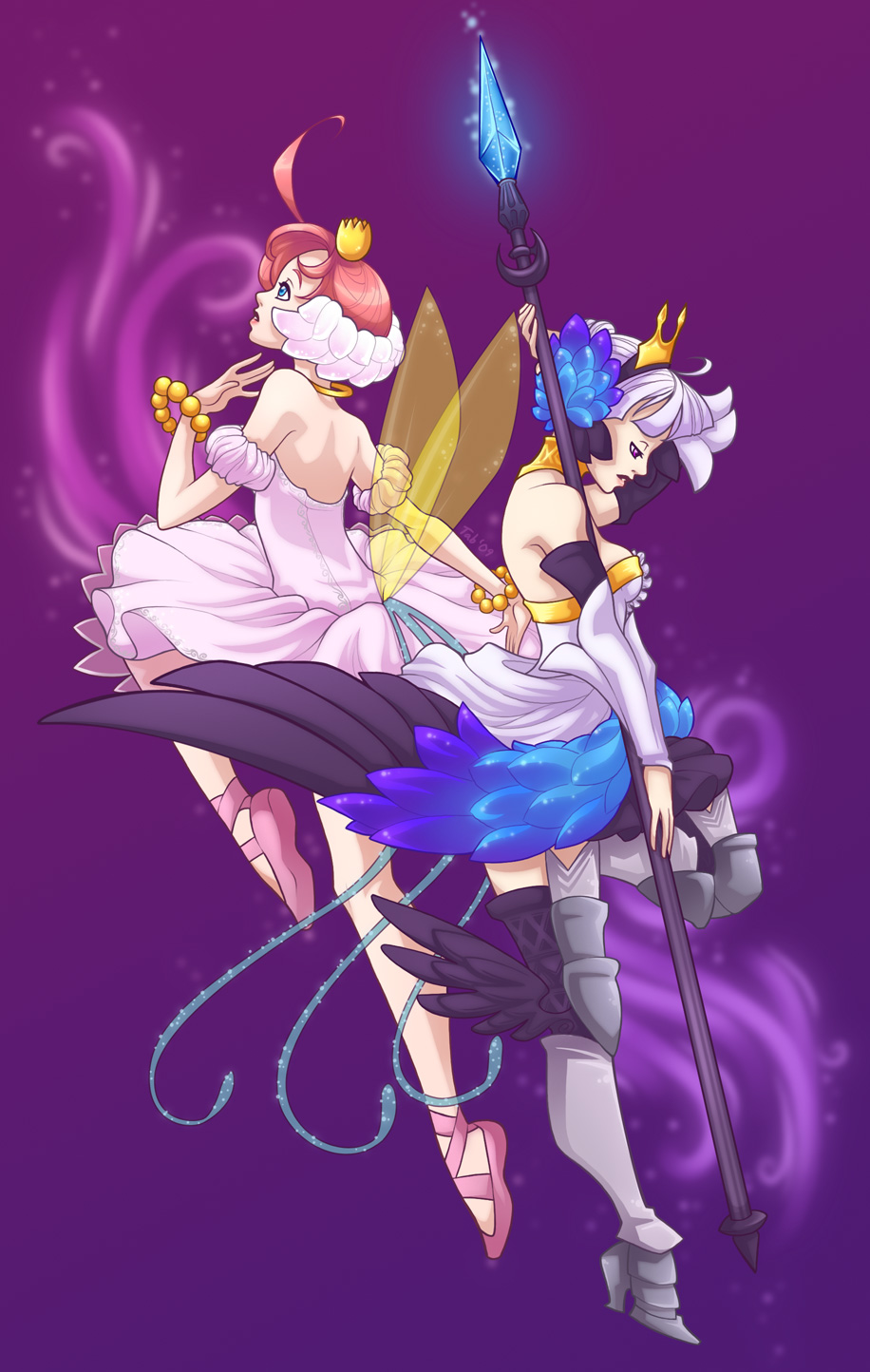 Watch
On the left, Ahiru and on the right, Gwendolyn.
A tribute to two beautiful things.
Princess Tutu:
[link]
And
Odin Sphere:
[link]
Tutu is one of the most refreshing and well made animes I've seen in years. The art is lovely, and the story and characters are heartbreakingly layered. One of my highest recomendations.
Odin Sphere is simply one of the most beautiful games I've ever played. The story is one of tragedy and struggle, and the game play itself is challenging and fun.
Both hold close themes of stage performances and rely heavily on music and mood. Both of them are worthy of high praise.
This took me a long time, but I'm very pleased with it. The concept actually made it through to the end, and that's rare with my stuff.