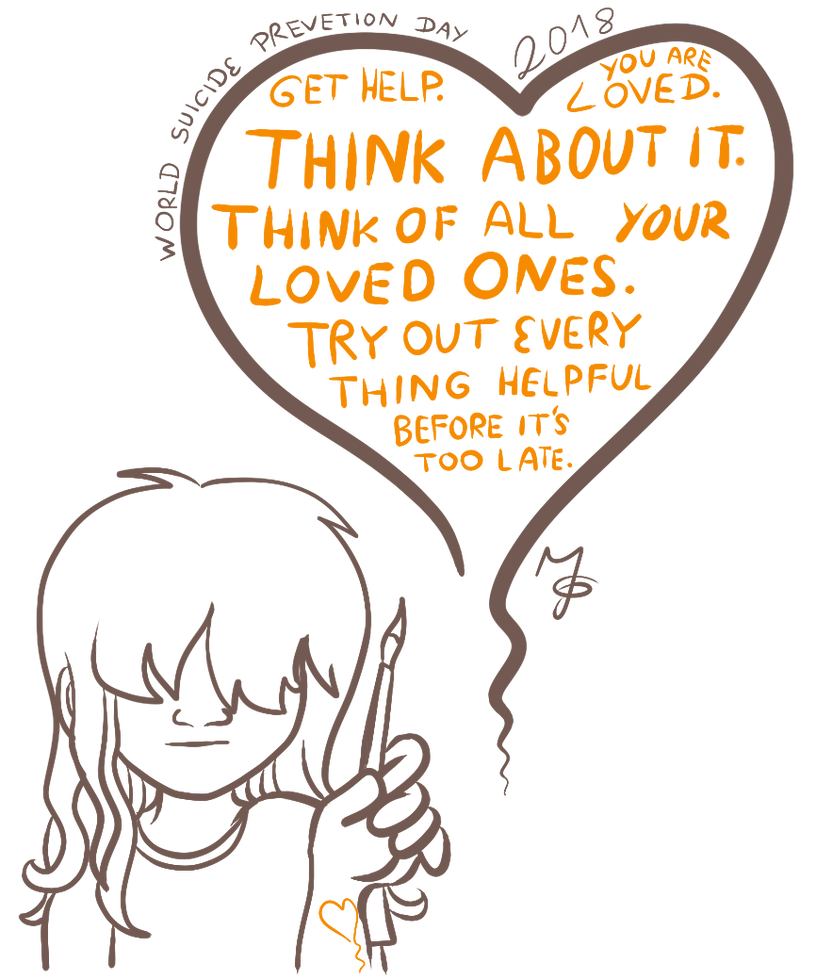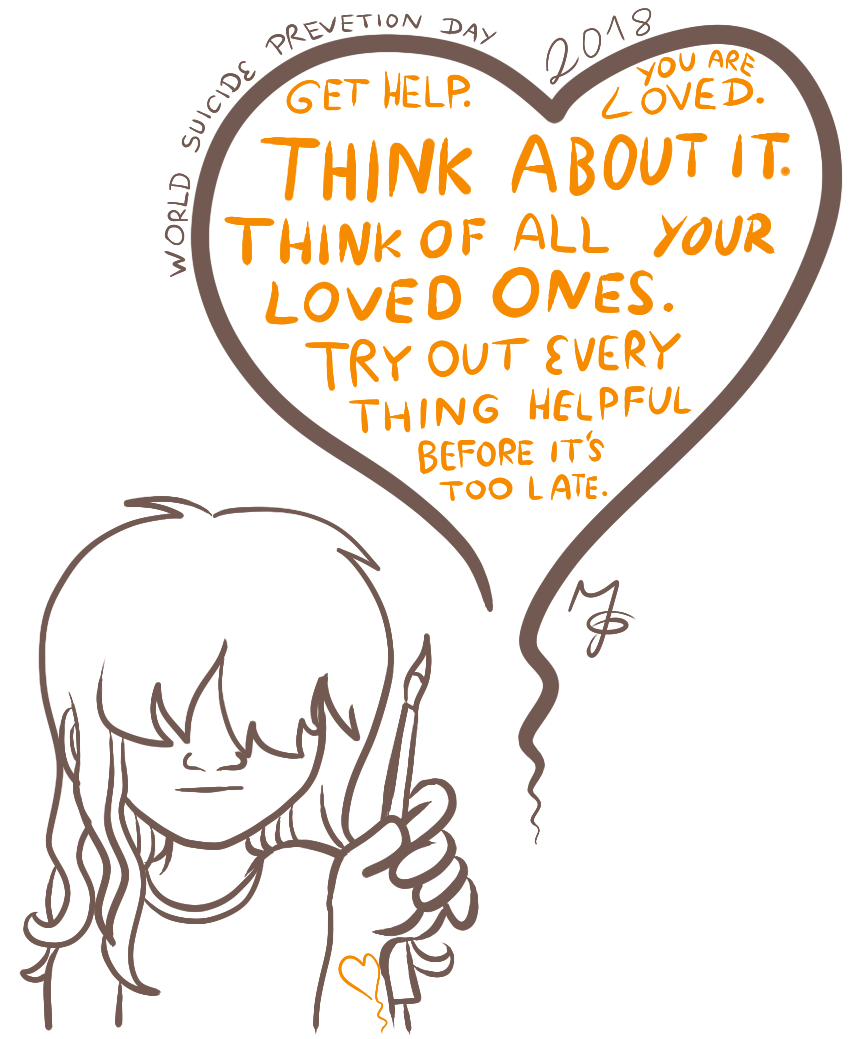 Watch
A very very quick digital drawing for today's World Suicide Prevention Day.

I have never created anything for or about that day even though I've experienced death wish phases (some stronger than others, some have a clear reason, some have rather vage reasons) and suicide plannings for about 16 years now.

With this drawing I just wanted to give you (especially those who seek support in their darkest hours) my short message resp. my principles about suicide prevention.

Even if you do not agree with all things written here, I am certain that thinking about what you wanna do and trying everything out you can to help yourself and get helped is worth the efforts.
And it worked for me so far very well.
I went to get help, I've been treated by a psychologist for almost two years now and got pills I take daily that balance out my inner "chemistry" very well most of the time.
Doesn't mean I'm free of suicide thoughts or death wish forever but I can live better with that and acknowledge the beautiful things I experience, too.

I'm telling you this because I know there are people on DeviantArt who might need some advice. Wether if they are affected by their with to die or if they know somebody who is.

And feel free to share this drawing if it makes sense to you.

Drawn with tablet and SAI.

wonderful design!... i like your style

.... and keep up the good work !
Reply

Thanks! But it is just a very quick drawing before the day's over...could have been better. But I wanted to send a message.
Reply

i was wondering if i could have an honest opinion of one of my newest self portraits?

Another of me at the wnbr!!
Reply

aw you're welcome

when i said, and keep up the good work .... i did mean i felt it was good that you had a positive message to send, and always appreciate that when people take the time to do so !

Reply