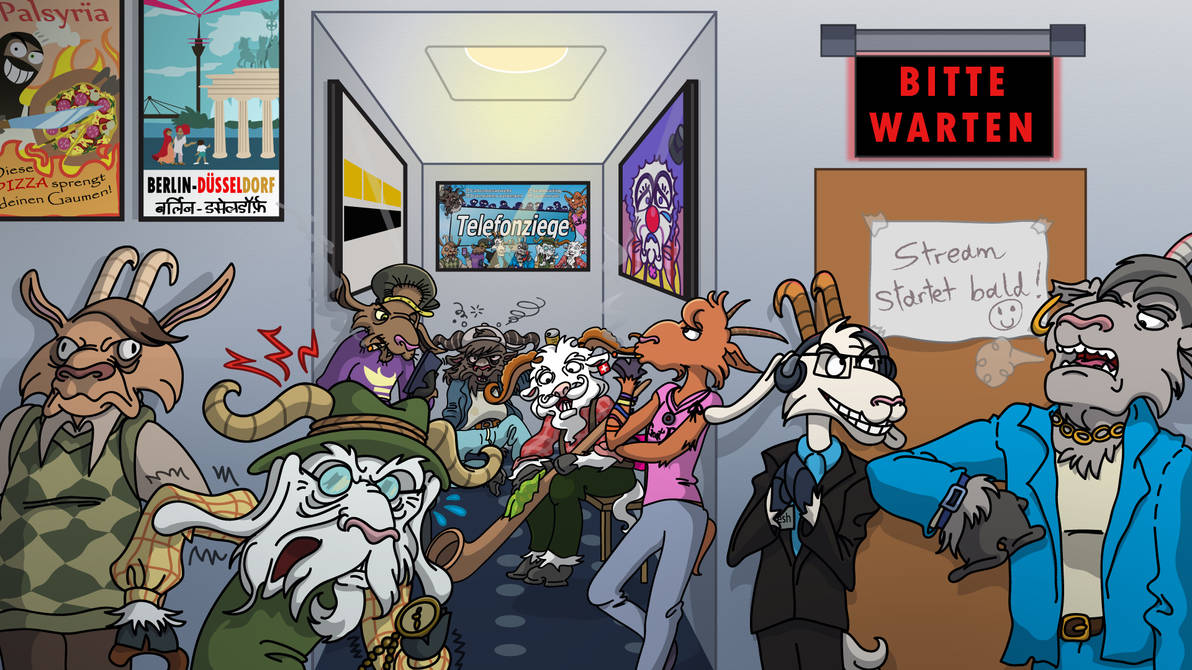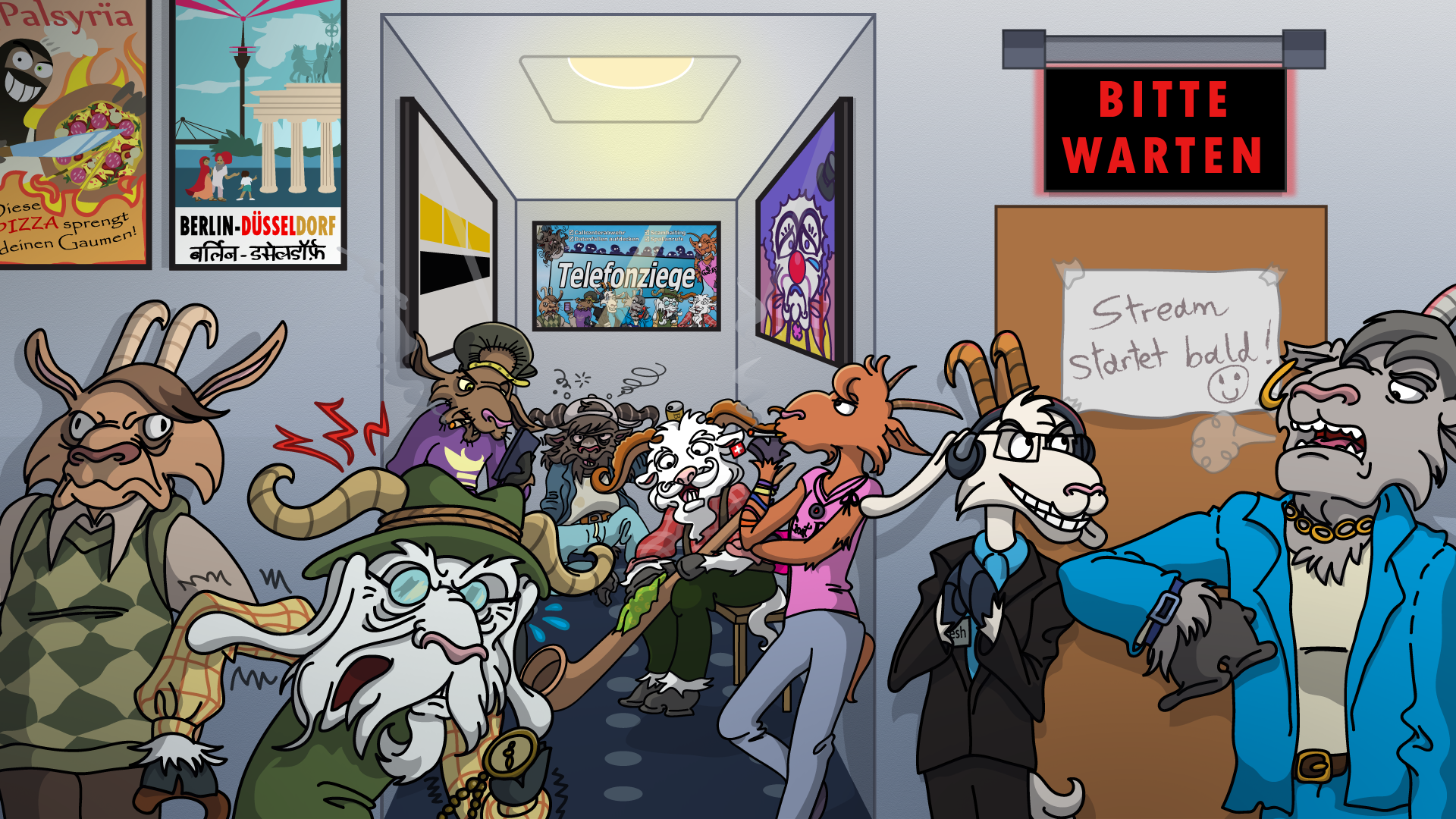 Watch
This is a still I created for the YouTube channel "Telefonziege".
Link to channel:
www.youtube.com/channel/UCjlHI…
This still is suppoused to be shown whenever a livestream (right now only including scambaiting and a few prank calls) is about to start and has not started yet but the video link is already available. This way viewers have something to look at and they are told that the stream will begin soon.
To explain a few things:

The YouTube channel "Telefonziege":
"Telefonziege" (transl. "Telephone goat") produces videos in Germany about fraudulent callcenters (mostly from Eastern Europe or Turkey) trying to scam people on the phone. They offer to give away credit cards, lottery money, voyages or cheaper electricity tariffs (just to name a few of their schemes) but in the end they want to gain money in an illegal way.
In these livestreams he mostly annoys so-called support hotlines mostly from India who claim that they would fix your computer but instead try to damage it or steal your bank/credit card information or your money directly.
"Telefonziege" lets different characters talk to these scammers in order to 1. hoax them and 2. inform viewers about how these (illegal) calls work.
So it's an infotainment project.
Scambaiting:
Scambaiting means that a person or a group tricks scammers into a conversation in order to annoy them, waste their time and also sometimes to show to people how these scammers work.
"Telefonziege" usually does this on Friday evening. Like other scambaiters he uses a virtual machine in his PC that simulates a computer to the scammer. "Telefonziege" then takes one of the hotline numbers out of a spam popup window (you know, those who claim that your PC is virus ridden and you need to call the support callcenter immediately) and calls the scammers. These are mostly from India who are hard to talk to since they barely understand or speak German or even English. And "Telefonziege" tricks them into a long conversation, wastes their time and makes fun of them while providing them with fake bank account information.
Sometimes other people help this YouTuber annoying the scammers and I am also included from time to time, like whenever a female role should be played


This picture:
It shows the whole cast of the goat characters (original characters) voiced by "Telefonziege".
From left to right:
Mr. Sieghard (an old, pro-nazi goat that pretty much represents Adolf Hitler)
Mr. Maulwurf (the elder, retired and nostalgic goat who quickly forgets things and has a hard time understanding what scammers want from him)
Kevin (a teenage underclass goat, rather shabby and careless)
Roland (the older drunk goat from the Reeperbahn, Hamburg)
Gellert Grindelwald (the Swiss goat, named after a Harry Potter character. Drives scammers mad with his Swiss-German accent)
Dorian (the young, happy, gay goat)
Rakesh (the Indian goat who isn't very good at understanding German but good at annoying scammers, especially from India)
Dimitri (the Russian goat and pretty much the big boss of the bunch who loves women, drinking and partying)
I also put some insider jokes and details into this picture which only fans and attentive listeners might understand but it is okay if you don't

However, one is easy to explain: The fake "Berlin-Düsseldorf" tourism poster is based on Indian scammers who claim to call from there whenever asked. In case you don't know: Berlin and Düsseldorf are two seperate, different German cities, Düsseldorf is not a district of Berlin

Done with Adobe Illustrator and tablet.