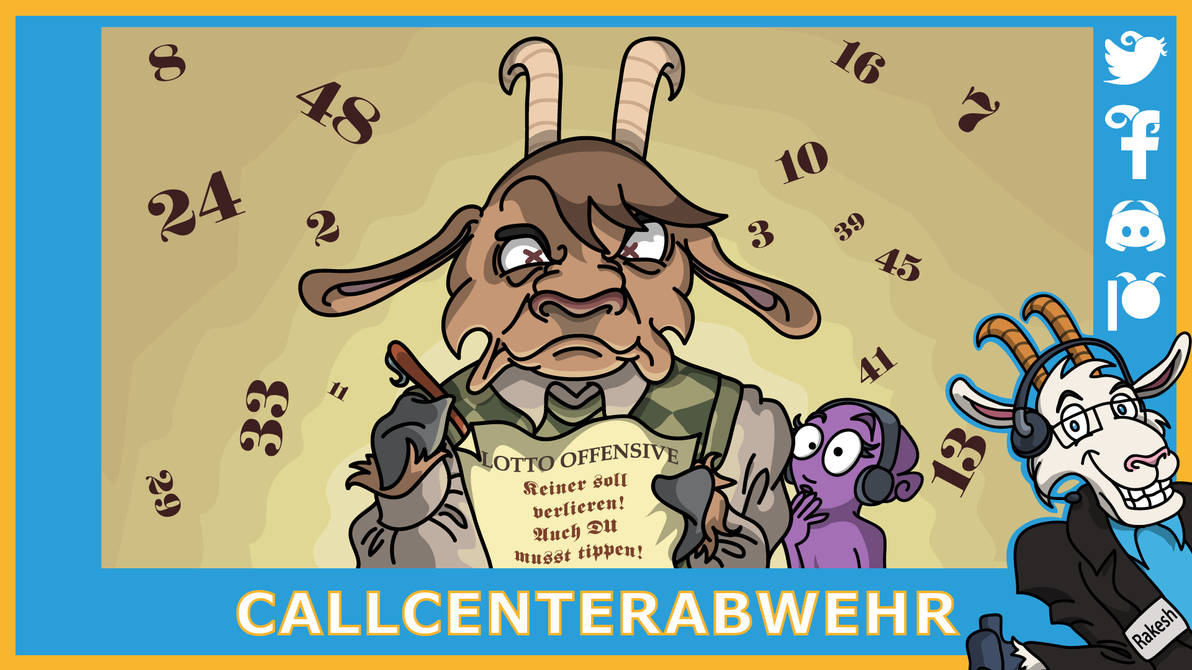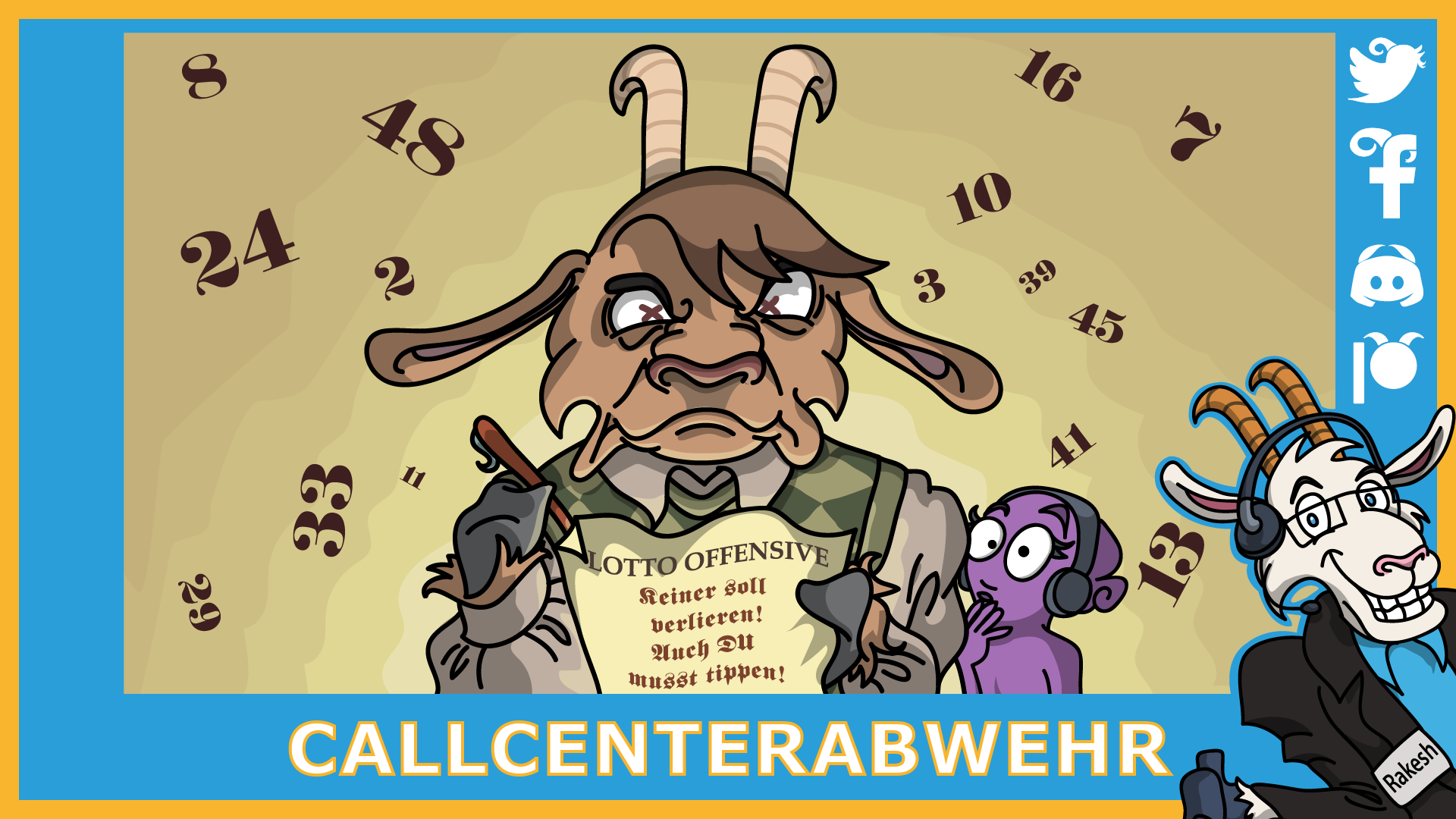 Titlecard artwork for the YouTube channel and user "Telefonziege".
Links...
Channel:
www.youtube.com/channel/UCjlHI…
This video:
www.youtube.com/watch?v=YNNkcj…
"Telefonziege" (transl. "Telephone goat") produces videos in Germany about fraudulent callcenters (mostly from Eastern Europe or Turkey) trying to scam people on the phone. They offer to give away credit cards, lottery money, voyages or cheaper electricity tariffs (just to name a few of their schemes) but in the end they want to gain money in an illegal way.
"Telefonziege" lets different characters talk to these scammers in order to 1. hoax them and 2. inform viewers about how these (illegal) calls work.
So it's an infotainment project.
About the video/titlecard:
This is the very first video with character Ralph Sieghard, so it is his premiere.
Mr. Sieghard is a pro-nationalsocialist, racist and patriotic old goat who is pretty much a goat clone of Adolf Hitler.
Here he gets called by a scammer trying to get him to play lottery games. However, Sieghard - who thinks he is the "Führer" - is a patient in an insane asylum.
The text on his lottery sheet is a reference to the posters by the "Winterhilfswerk" of the Third Reich back then (winter aid organization). On it they said stuff like "No one must hunger!" or "You'll have to donate/help as well!". I took them and changed them so they fit to the lottery business ("No one must lose!" "You'll have to bet as well!").
I hope you can overlook that the deviation title is written in German. Also, the videos are not subtitled or something, so in order to understand it all you have to understand some German at least.
Made with Adobe Illustrator and tablet.