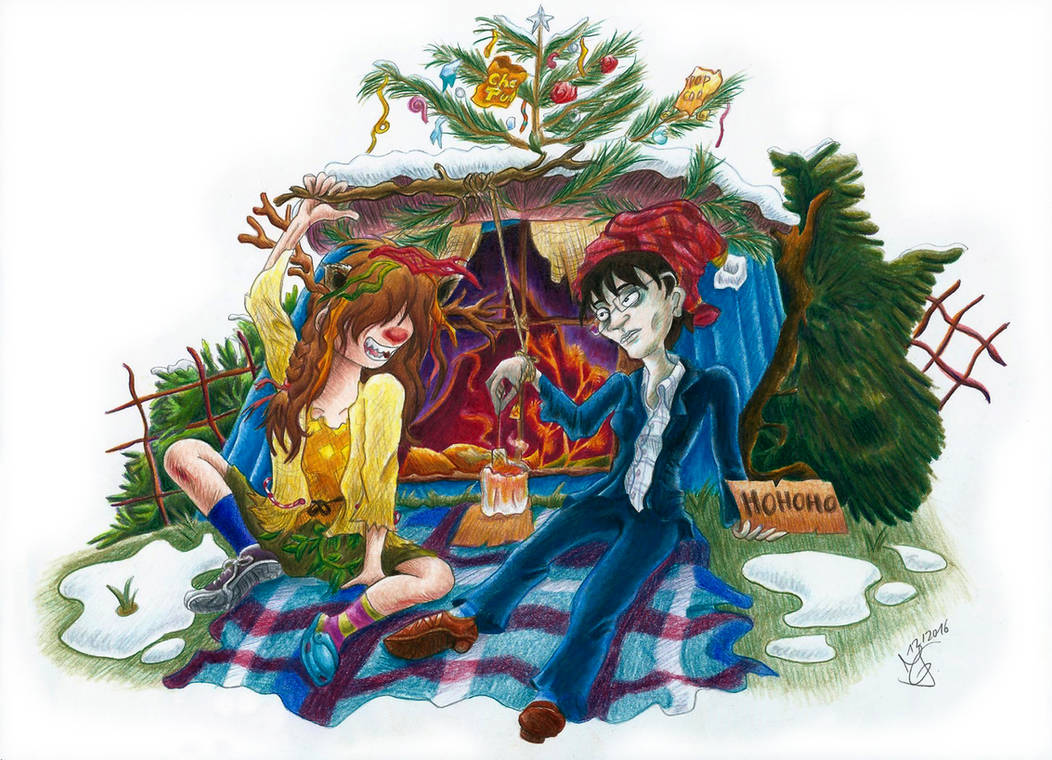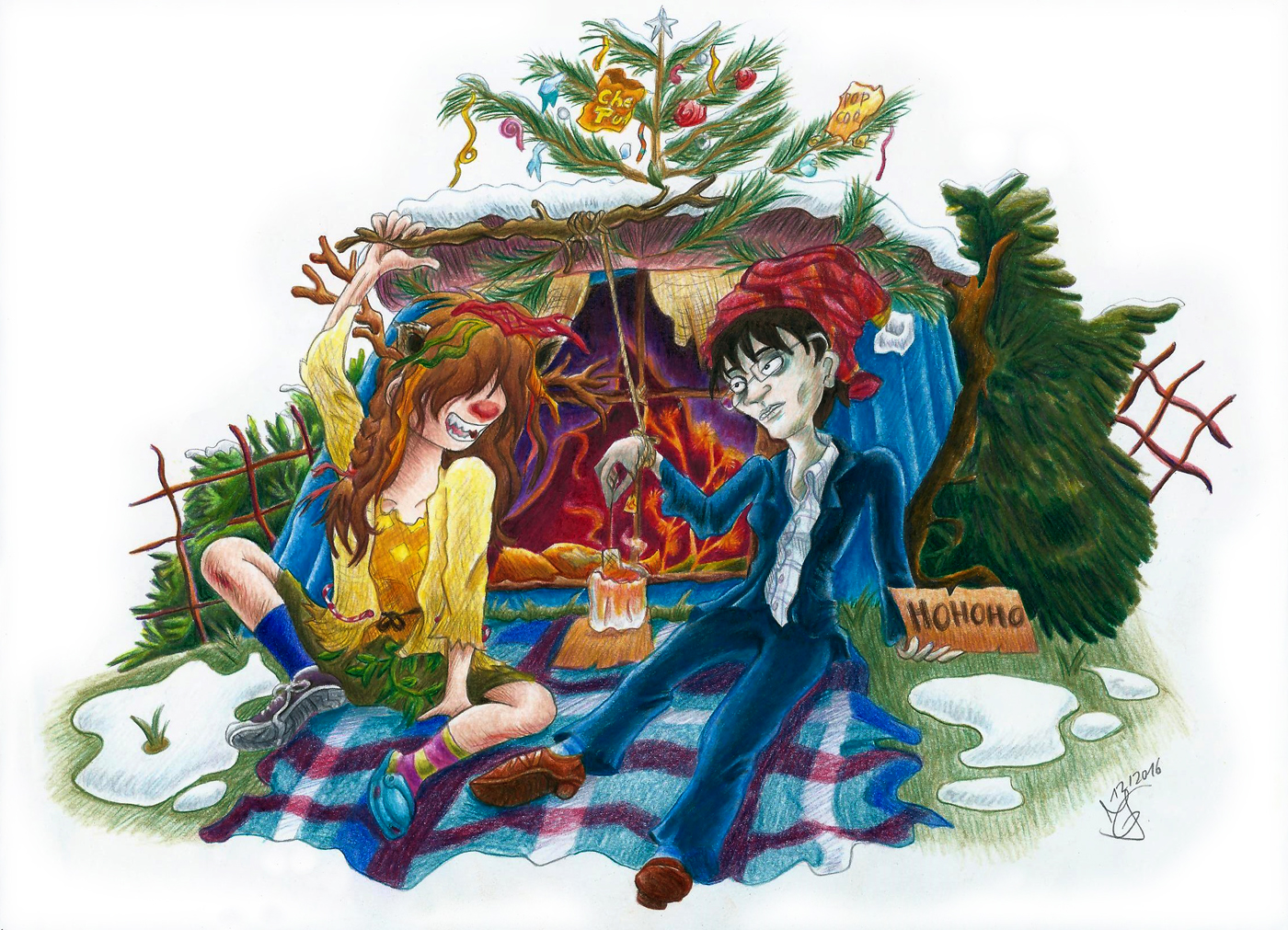 Watch
My christmas artwork for my good friend

(nickname's abbreviation is "ZiB", just to explain the title a bit in advance).
As you may have guessed, it's a reference to the movie "Swiss Army Man" which was released this year.

saw it at the Fantasy Film Festival in Frankfurt, while I saw it a couple of months later in an art cinema in Basel.
One thing we have in common here is that we seemingly both love this movie: It's her top movie at the FFF and it's my top movie release of 2016 in general.
PLUS: I kinda noticed that the main characters' looks aren't that far off of me and my friend. It's another one of those "would be awesome to cosplay" situations for us in my very own opinion (after Max and Chloe of "Life is strange" and maybe Daria and Jane of "Daria").
This gave me the inspiration for this year's christmas drawing.
So I am Hank (the living guy) and

is Manny (the corpse).
It's pretty much the scene at that selfmade shack in the woods when Hank and Manny talk at night after the montage sequence. Only that, you know, it's me and ZiB and I have decorated the setting more christmassy. And my friend serves in best "Swiss Army" fashion as my tea maker (because I love tea)

I believe it's the one artwork that has given me the most fun, diversion and relaxation since I-don't-know-when. No joke, it was awesome to make this.
So I sincerely hope that my friend will like this drawing born out of a weird idea

Last but not least, IN CASE you don't know what "Swiss Army Man" is actually about:
It's mostly a comedy starring Paul Dano and Daniel Radcliffe as two men bumping into each other and trying to make the best out of their Robinson Crusoe-like situation. However: One is alive while the other is already dead. But over the course of the movie the two guys bond and even start a friendship involving a lot of conversations about life, seemingly endless uses of a corpse and, yeah, farts. It's not a movie I would recommend to anyone but I really enjoyed it and even felt happiness watching (and remembering) it.
You can see a sketch to this drawing here if you like:
tabascofanatikerin.deviantart.…
Drawn with pencil and coloured pencils.