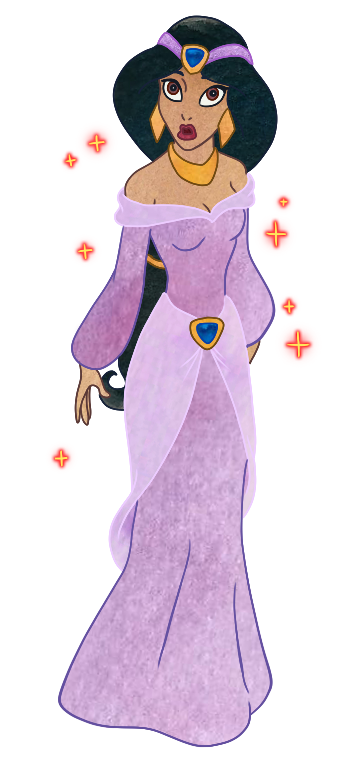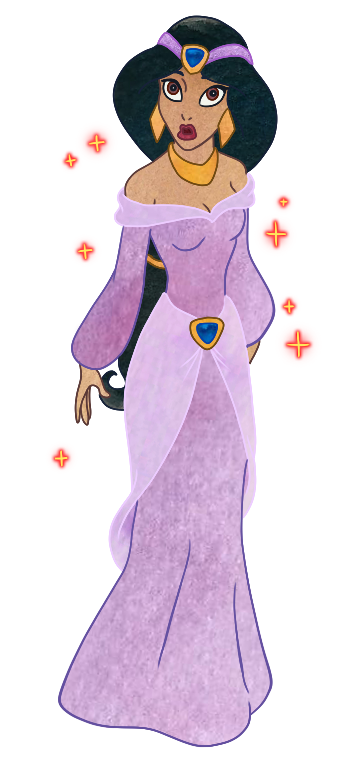 My entry for the "Heroine of the month" topic in the Disney-related group

.
It's a contest project and an opportunity to create something around one character. And this character is Jasmine, the princess character in Disney's "Aladdin".
Again, I took a screenshot from the movie as a reference. It's the scene when Jasmine is near marrying Aladdin (who's in his disguise as Prince Ali in the hope that he can be with her that way). However, movie villain Jafar gains control over the magic lamp and thus the Genie who is forced to make Jafar the new Sultan and ruler of Agrabah. Jasmine witnesses all this with dismay but still refuses to obey him and to his magic.
Everything here is digital except for the colours which were pre-painted on watercolour paper.
Done with SAI and tablet, Adobe Photoshop and watercolour.