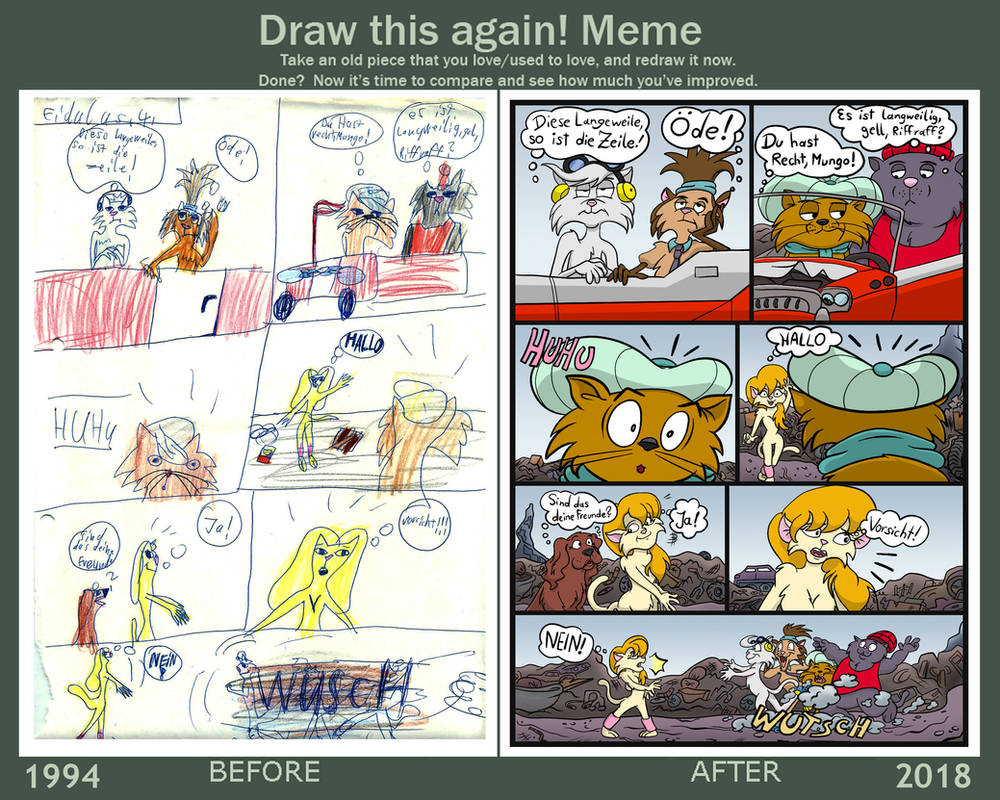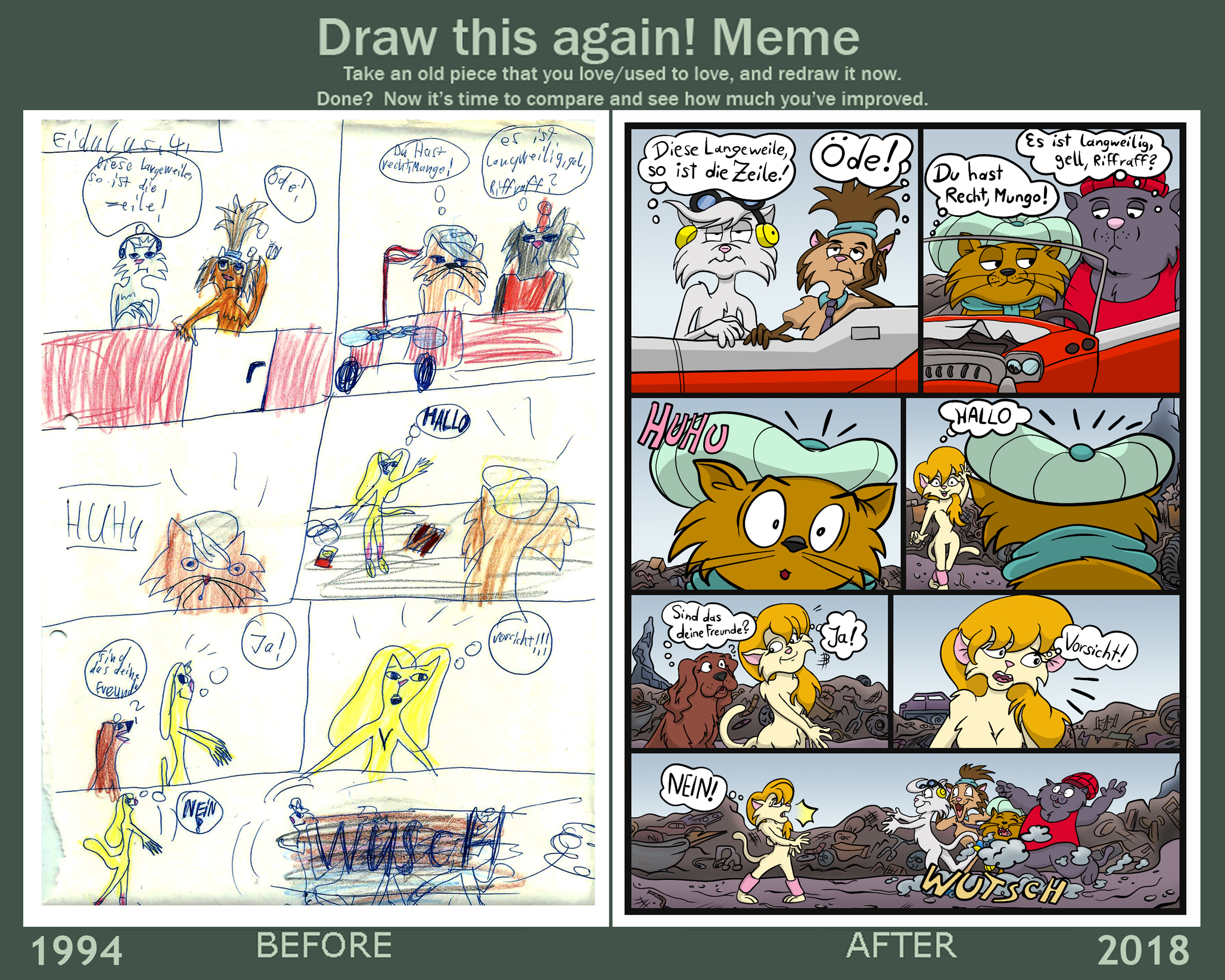 Watch
Finally, after many years, it's another remake of one of my many comic pages from the early 1990s.
Here it is one page out of a comic book story I called "Fidulus".
Fidulus is a German Shepherd Dog who is friends with his love interest Fabilin (also a dog) and...the Catillac Cats from the 1980's cartoon "Heathcliff". Yes, I watched that and was obviously inspired by the Catillac Cats so much that I wanted to include them badly.
So, the only "original" thing you see on this page is that dog in one of the panels.
What is the story actually about? Well, to see the context here: female cat Cleo (the yellow one) and her dog friends escaped from an animal shelter (even though the dogs have owners but the dog catcher didn't care). After escaping, they head to the junkyard where the rest of the Catillac Cats outside of Cleo live: leader Riff-Raff, Mungo, Wordsworth and Hector.
After accepting somehow that Cleo is gone and they are bored to death, they naturally react very excited over the news that Cleo returns out of the blue

Since I know of the program SAI I would love to keep doing such remakes of old, silly comic pages of mine. It is a lot of fun.
In case you can't read this German text, this is what it means:
Panel 1: "This boredom blows, that's how the line goes!" (Woodsworth)
"Boring!" (Hector)
Panel 2: "It is boring, right, Riff-Raff?" (Mungo)
"You are right, Mungo!" (Riff-Raff)
Panel 4: "Hello" (Cleo)
Panel 5: "Are these your friends?" (Fabilin, the female Dog)
"Yes!" (Cleo)
Panel 6: "Look out!"
Panel 7: "NO!"
Done with tablet, SAI and Adobe Photoshop.
P.S.: In case you haven't seen it, please check out this lovely remake of the first two panels that

had made a couple of months ago

www.deviantart.com/themrock/ar…

You made the original back in 1994? Wow; you sure have improved a lot since then!

Reply