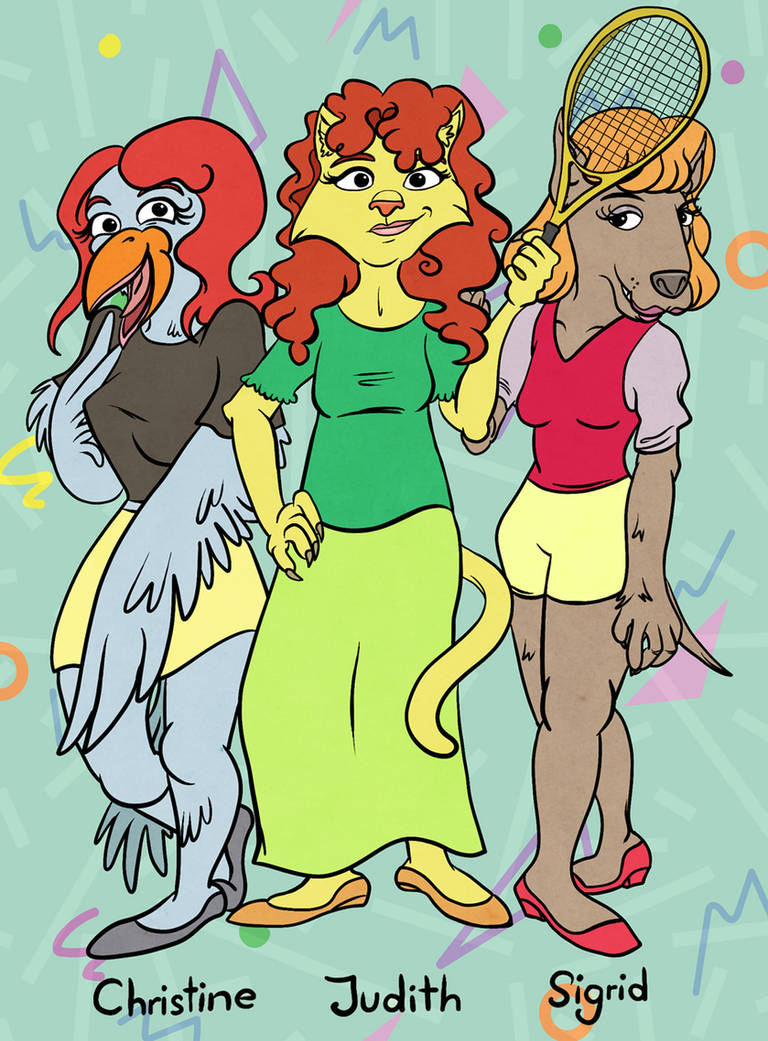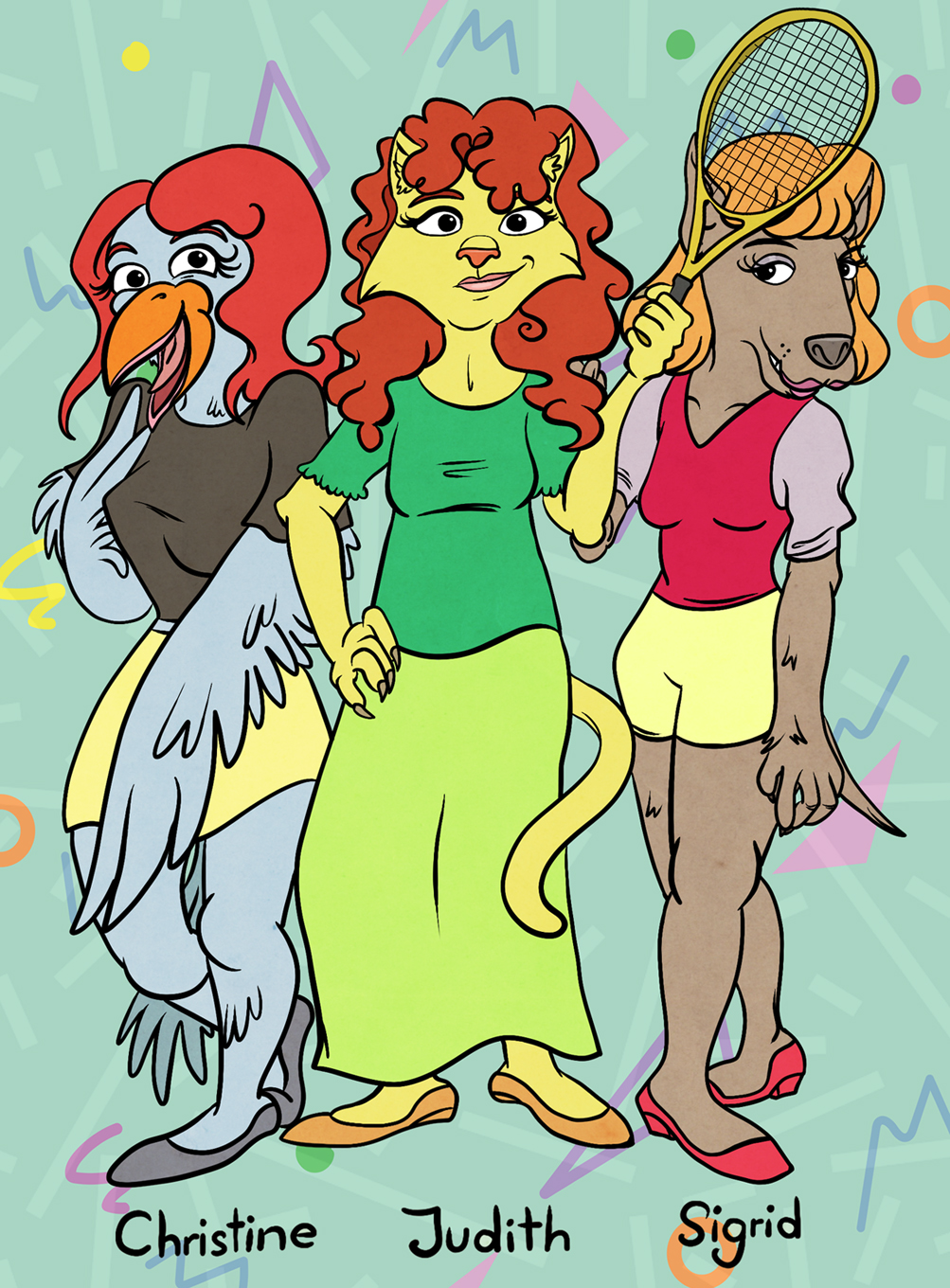 Watch
Three characters out of my 1994 comic "Catyroman", a little comic I made when I was 9 or 10 years old.
What is "Catyroman"? To be honest with you: I don't remember. No character is named like that and after so many years I cannot recall where this word came from.

So these are main character Judith (a cat) and her friends, bird lady Christine and dog lady Sigrid.
Judith is the "heroine" of the story, also married with two children.
At the beginning she is desperate and depressed because she is expected to play Tennis against Boris Becker (yes, THAT Boris Becker) for some reason, however, she still needs tennis equipment and training (seriously...what was I thinking?).
The reason why I did this digital drawing is because I wanna do a remake of a page out of this comic.
It is Judith meeting her friends on the street, having some silly dialogue.
And first I wanted to find out how to draw the characters in my current style.
Then I made this single drawing to find out and it was quite fun.
Cat Judith and bird Christine are not representing specific breeds. Only for dog Sigrid I really wanted to have a reference, I took a bull terrier for that (my 1994 drawing of her makes her mostly look like that compared to other dog breeds).
Done with SAI and Adobe Photoshop, the background was created in Adobe Illustrator.