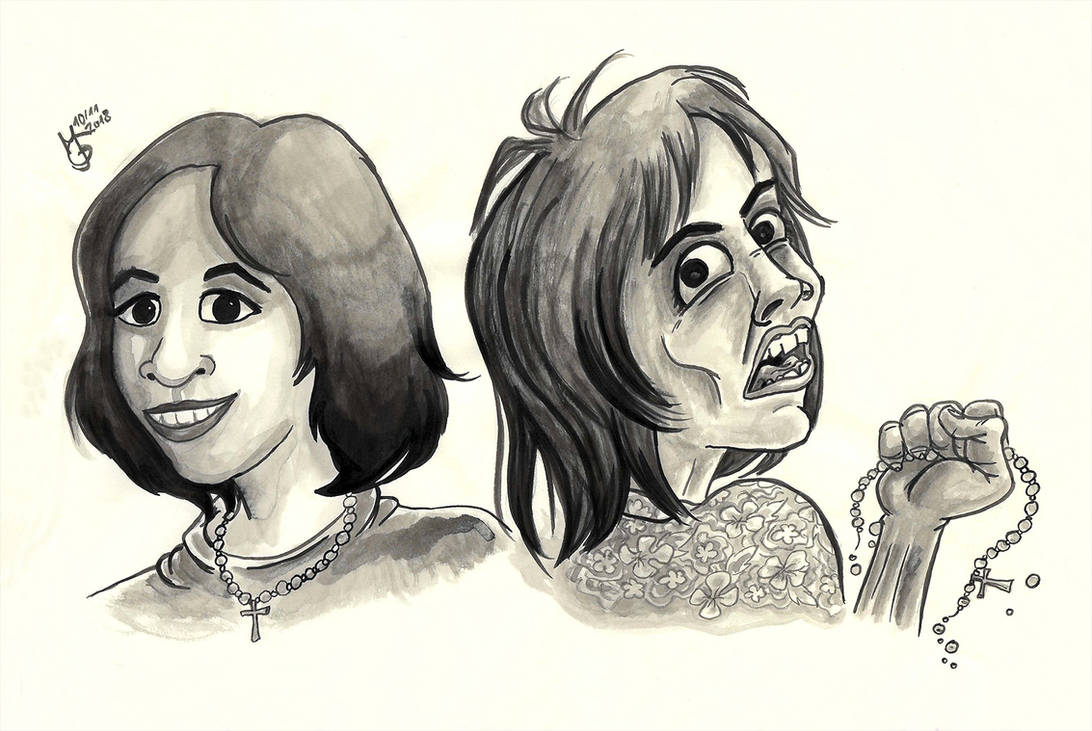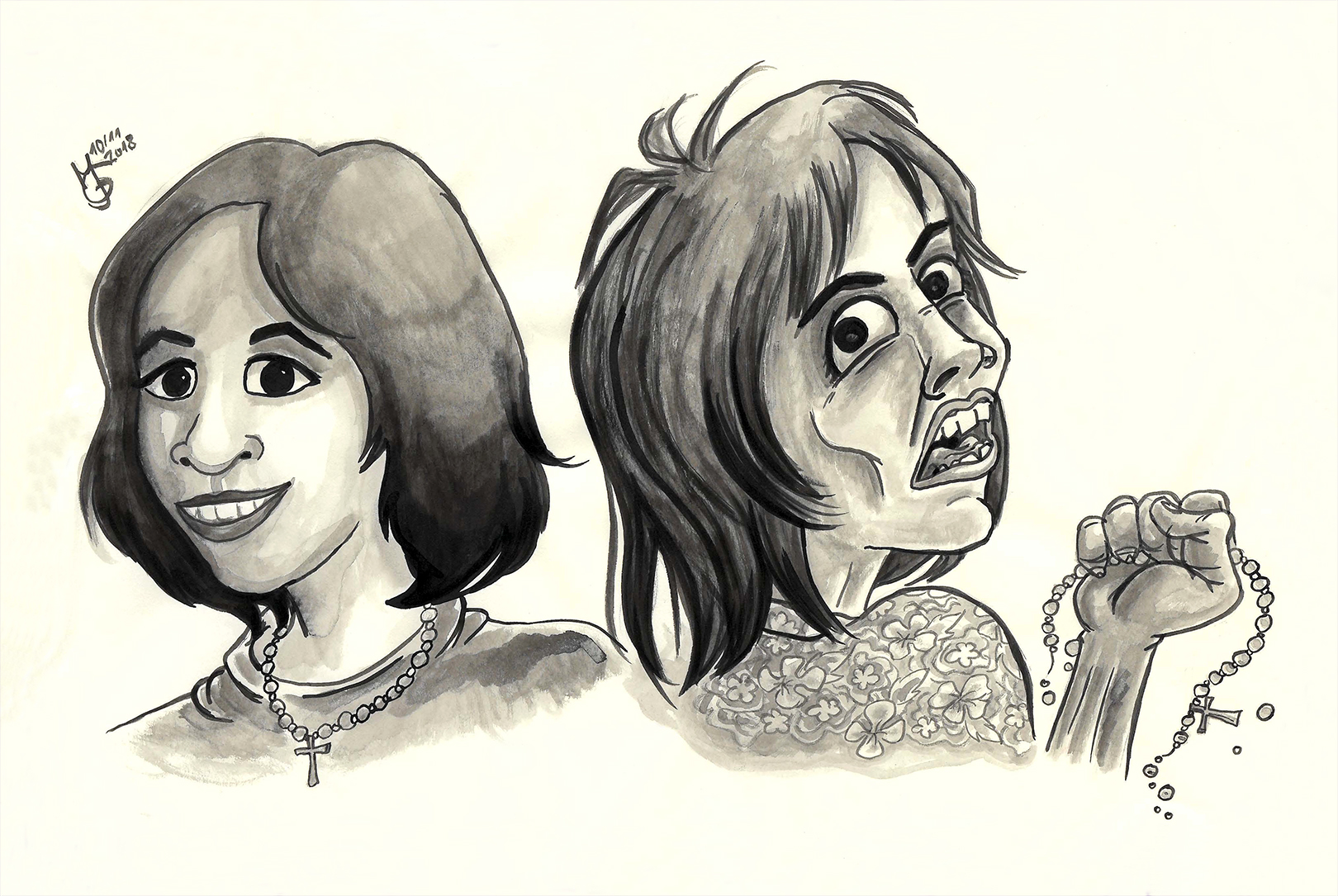 Watch
This is a painting of Anna Elisabeth Michel, better known as Anneliese Michel (1952-1976).
She was a young German woman from Bavaria, born to a religious Roman-Catholic family and got famous for being treated with over 70 exorcisms over the course of lots of months until she died of starvation.
Her personality changed dramatically once she showed weird behavious like barking like a dog, using violence against herself or speaking in behalf of six demons from hell which led her relatives and the exorcists to believe that she was possessed.

It is indeed a tragedy. And I admit that it also sounds fascinating to me. Like what exactly happened to her mind back then?
I learned that she suffered from depression at one point and epilepsy - maybe also from other illnesses - but what exactly turned Anneliese to the swearing, selfharming, shouting and starving person, I ask myself.
And here I wanna give you my two cents on this: I don't believe in hell or the devil. I cannot prove there are NO demons and I have no better theory on what screwed up her mind so bad. Anyway, maybe Anneliese would have survived if she would have been committed to an asylum or mental hospital so she would have been treated better, forcefed and so on. However, as I read, she was denied such kind of treatment since the parents feared that this would prevent Anneliese from achieving a good teaching career. I think there is the tragedy. Anneliese died this way because the people she trusted thought that exorcism was the only right thing to do. And I do not believe in exorcisms and similar practices.

About my painting: of course these are the two sides of Anneliese. Before and after her mental and physical transformation.

Done with Indian ink.

I only just saw something on TV about her, what a coincidence!
Reply

Oh! Was it this great documentary on her, per chance? -->
www.youtube.com/watch?v=OJFHKf…
(if you haven't seen that, go check it if you got 43 minutes to spare)
Reply

No, actually it was something about conspiracy theories, don't really know how exorcism is related to that...
Reply

Related to what? To Michel? That is easy since no one really knows what caused her mental damage, the screaming, the demon talking and the selfharming and it is still discussed today. And the only method her family and priests could imagine for her was exorcism.
Reply