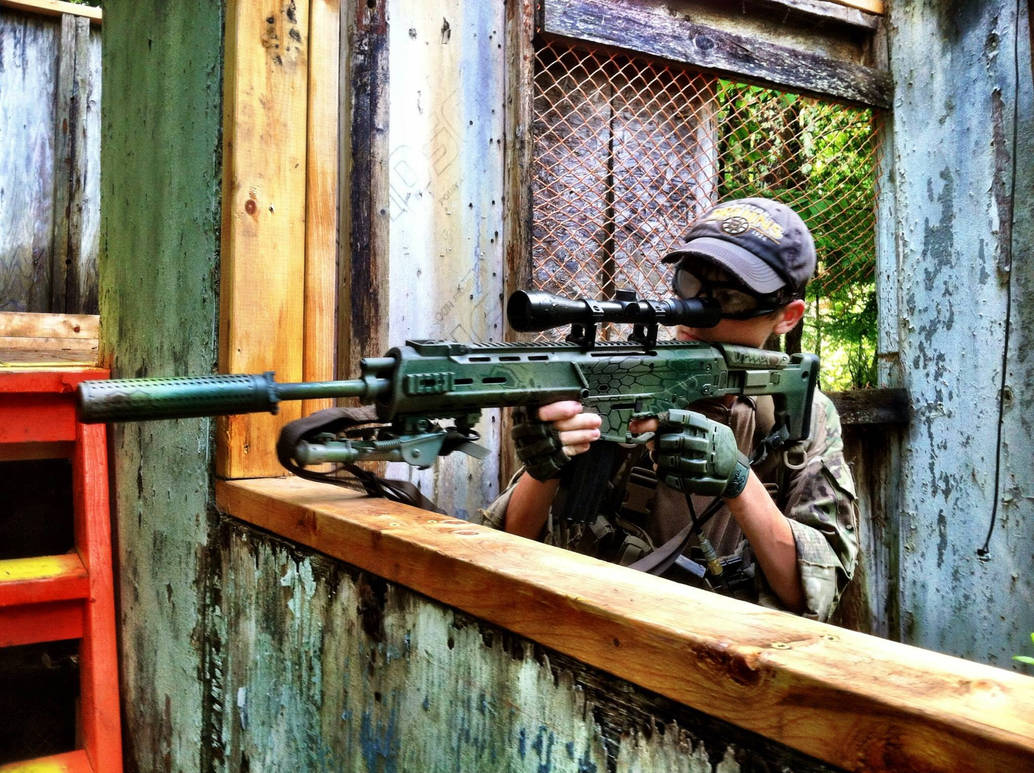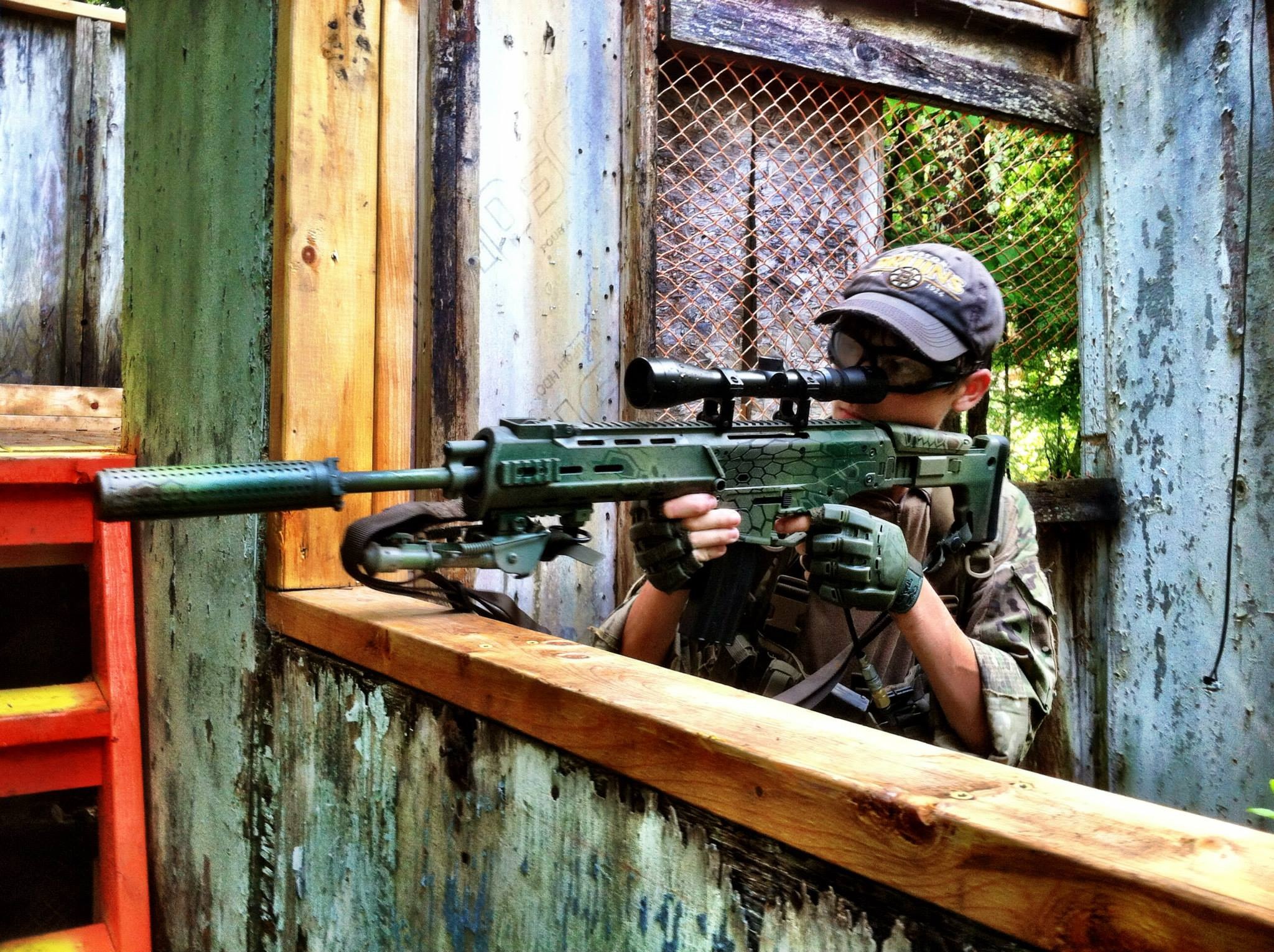 Watch
Me playing as a sniper at RPC last weekend. It rained a lot. I guess Mother Nature wanted to give us the full Vietnam experience. There was also a ton of goggle fogging, if you look at mine you may be able to tell that I could hardly see when this pic was taken.
I also got to show off the new paint on my Masada. Got a lot of "Wow!", "Did you do that?", and "That's really cool!"
I met up with fellow deviant

and got to join his squad for a couple games.
photo credit: Erik Lourette of RPC Airsoft