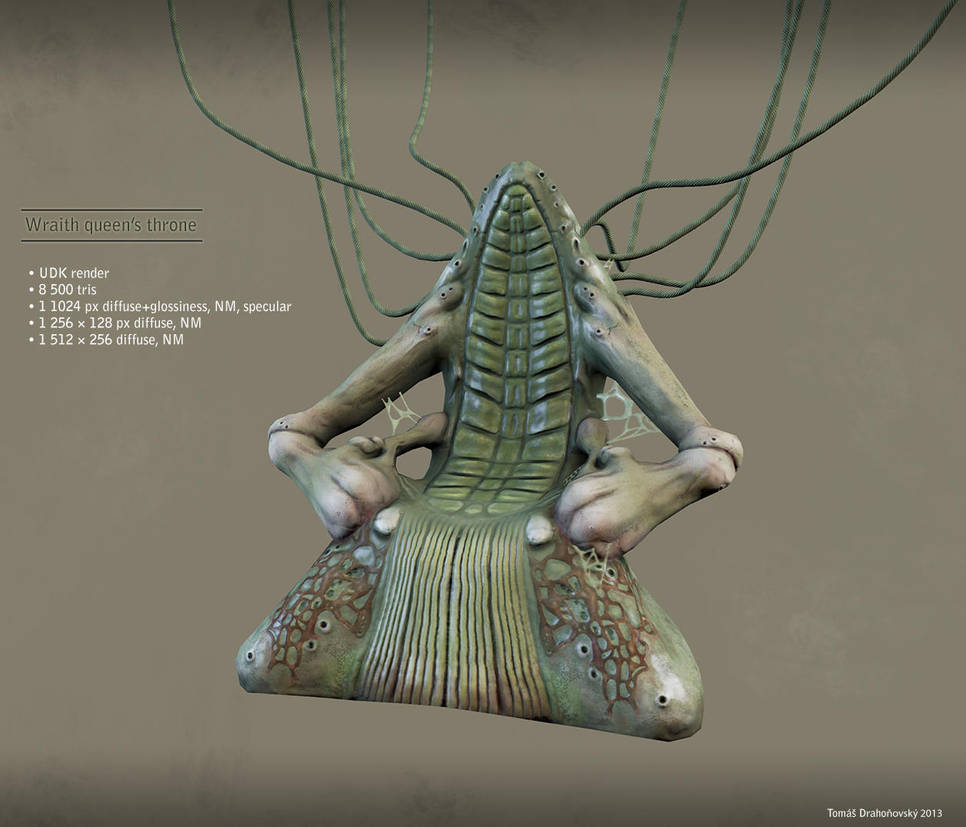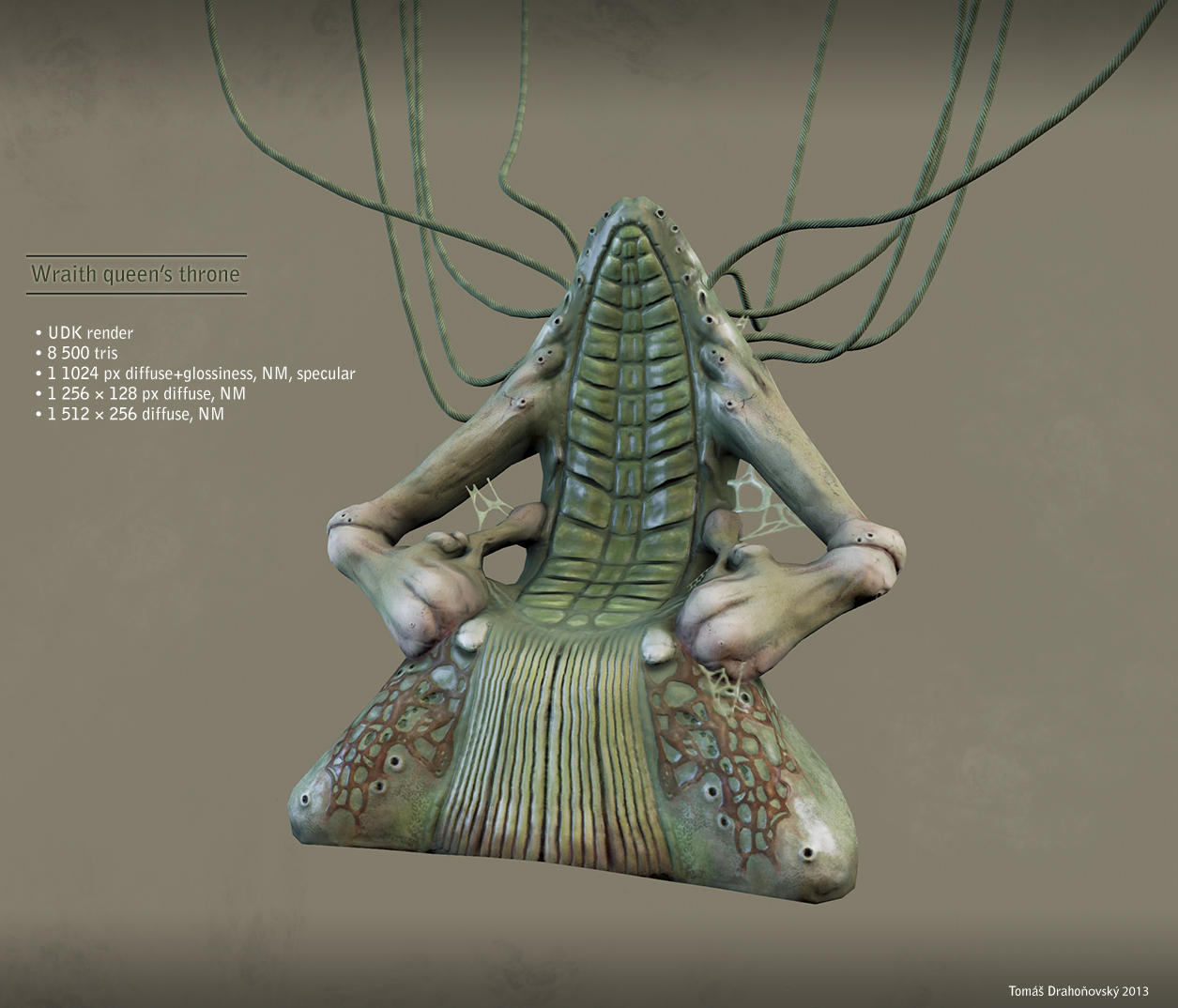 Watch
In-game lowpoly model of stargate wraith's throne.

That's exquisite!

Might I ask what game it's for, and if it might wind up ported to other games?

Because I would kill to see that in Skyrim.
Reply

Thank you. It was for a now canceled game Stargate Atlantis Adventures. I'm not planning on creating any mods with it for now.
Reply

Beautiful sculpt!

Reply