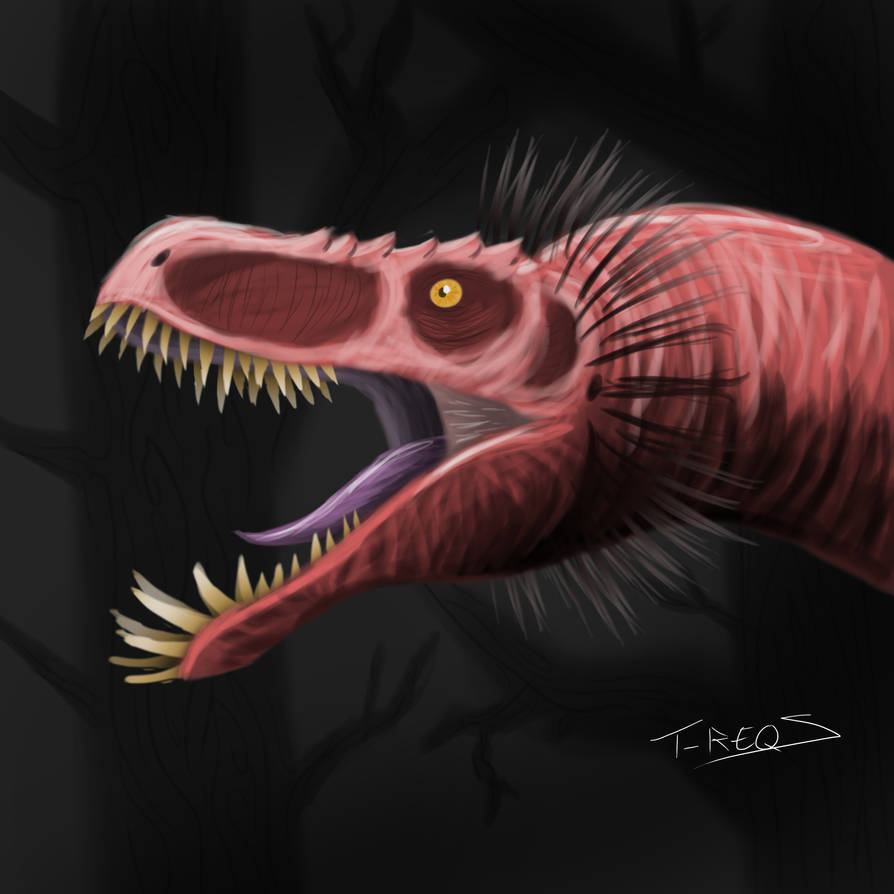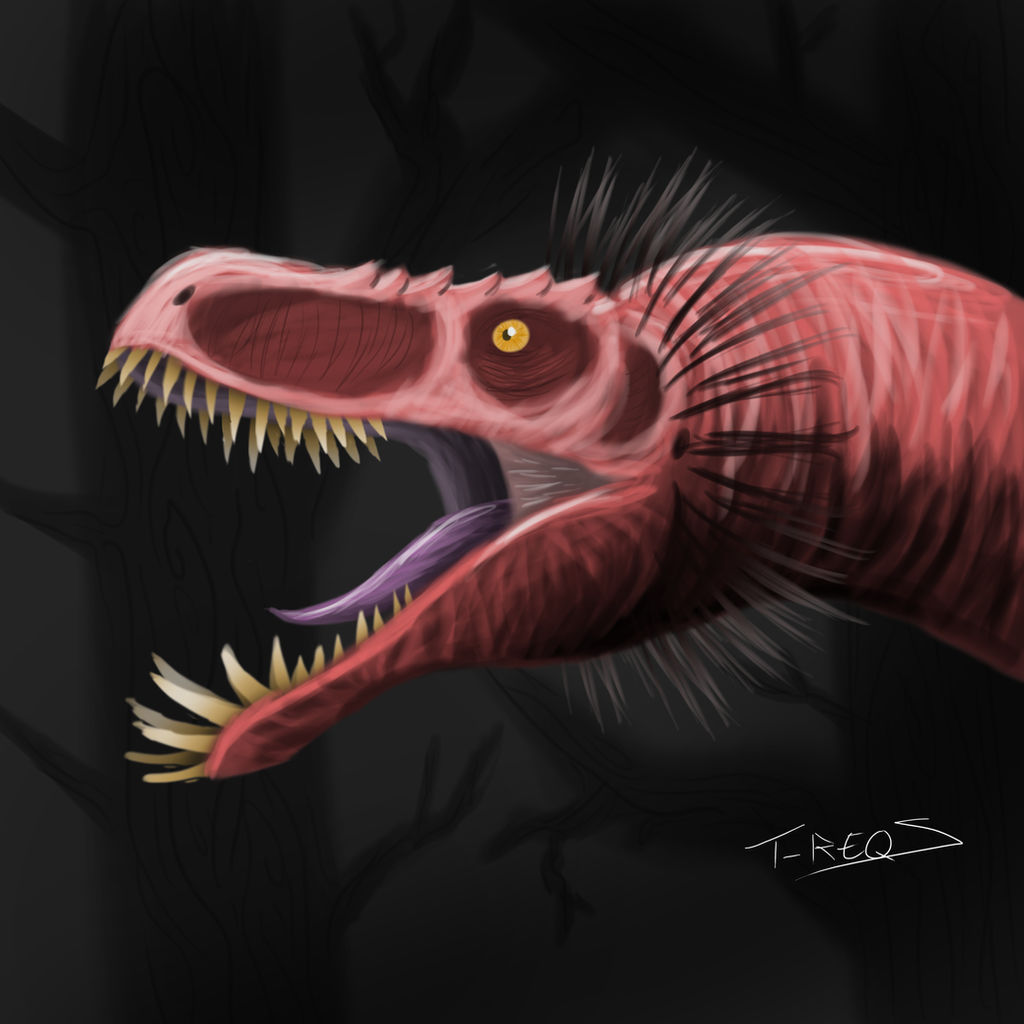 Watch
Tried out a new art style kinda thing. Did this as practice. Took ~an hour or so. Really love this particular dinosaur- wish I saw it around in media a lot more. No real references used, just glanced at a drawing of one and did the rest from memory.

Reply

Masiakasaurus knopfleri. Found in 2001 in Madagascar. Small therapod ranging from six to seven feet. Diet: small vertebrates or fish. Late Cretaceous period. Named after Mark Knopfler. Cool pic man.
Reply

This is wierd and more wicked Turkey Vulture-like, I like it!

Reply

It looks as if it has no skin...
Reply

Reply

AMAZIGN Hey, this COULD be th new dinosaur thats to appear in Jurassic world. [why universe never hired you beats me still]
Reply

I doubt this is the new dino in the new film. These guys are said to feed on fish. Most likely they will use some type of raptor or small carnosaur. Maybe even one that does not exist. This guy looks wicked enough with those teeth so it is a nice thought.
Reply

well all i know is that A] this new dino esxisted and B] i thoguth ti looked liek it but i;m no vino expwct/
Reply

Thats cool. All i know is that this time the T Rex will have its revenge and be the king again.
Reply

Reply

What needs to happen is they need to have a rematch between the rex and the spino and have the rex win like it would in reality. CRUSHING THE SPINOS NECK IN ONE BITE!
Reply

No. there is no way in hell the tyrannosaur could overwhelm a predator that had to deal with much more formidable opponents (crocodiles) and is tiwce its own size.
Reply

Have you seen the cross section of the Spino's skull compared to a Rex? The Rex has the stroger head. And a Spino could not even use it on the rex because of the rex's mass. A spino's arms are it's only real weopan against another predator. But against a super predator like the Rex or Gigantosaurus, it does not stand a chance. Sarcosuchus are the largest crocs to ever live and they frequently fed on Spino meat.. Spinosaurus is around 55 feet long. T Rex 40 42 feet long. And size does not always mean victory. Pound for pound, the Rex is the absolute brute of the therapods. With a bite that can kill in one go, a skull that can be used as a sledge hammer and a ram, a short and very strong neck, small but strong arms, and very robust teeth designed to penetrate bone. the Rex was built to kill very powerful and dangerous opponents. The Spinosaurus has a average neck length, long thin skull with relatively weak teeth designed to hold fish, large arms, and a friggin sail. That sail is a deadly weakness because those spines connect to the vertebrae, so if it gets knocked down and rolls, those elongated spines will stop while the rest of the body continues to roll, breaking its back. The Rex only has one major flaw that is not that bad. It has to fall on its side to avoid breaking its jaw because if it falls straight forward, those arms are not strong enough to catch itself. All the Rex has to do is ram the Spino in the side or legs, knock it over and the Spino is history. Bites the leg or the neck, the Spino is history. The Rex's head is so massive it actually can block the Spino's arms from slashing it's throat open. Bite the arms off and the Spino is just a walking mouth. Size is not always everything in the animal world. Size only matters if you are ten times bigger than your opponent. And here is a modern example. Wolverines have been known to chase off grizzly bears. And the bear is bigger than us, but we are bigger than the wolverine. Most of the time it is power, numbers, or even power and numbers that determine the victor. And the Spino was not as strong as most people think.
Reply
(1 Reply)

actaully spino could still win. i would liek to see it in a more animalstic organic form of battle.
Reply

How could it? T Rex was built like a tank. It had the most powerful bite ever recorded, an incredibly powerful muscled neck, it even weighed almost as much as the Spino because of it's stronger build. In the film, both were almost anatomically correct, but the fight was rigged. When the Rex bit the Spino on the neck, it should have died from the three ton psi bite. Even if a bite like that did not crush the neck, the amount of flesh the Rex would have removed, about 300 pounds, would kill the Spino because of blood loss. T Rex could even use it's head like a hammer and smash the Spino's skull. I am sorry but I have studied the Rex most of my life, and studied other larger predatory dino's and the Rex is more powerfully built. The only one that the Rex might back off from, and that is a big IF, is Carcharadontasaurus. Sorry.
Reply
(2 Replies)

Reply