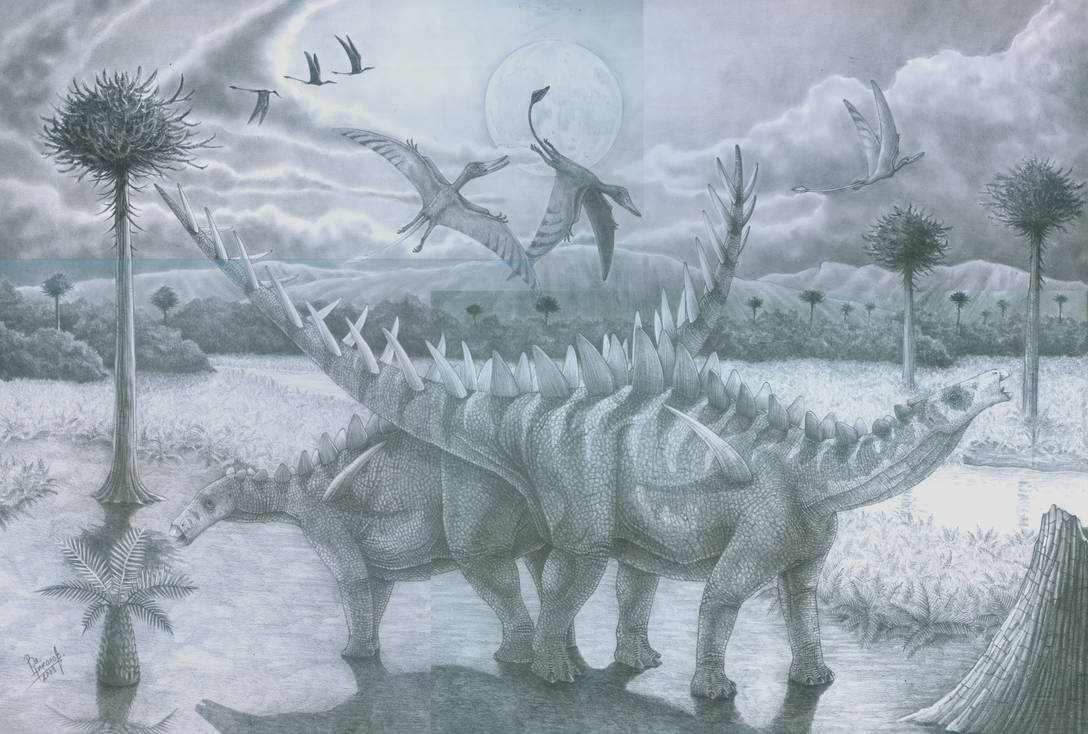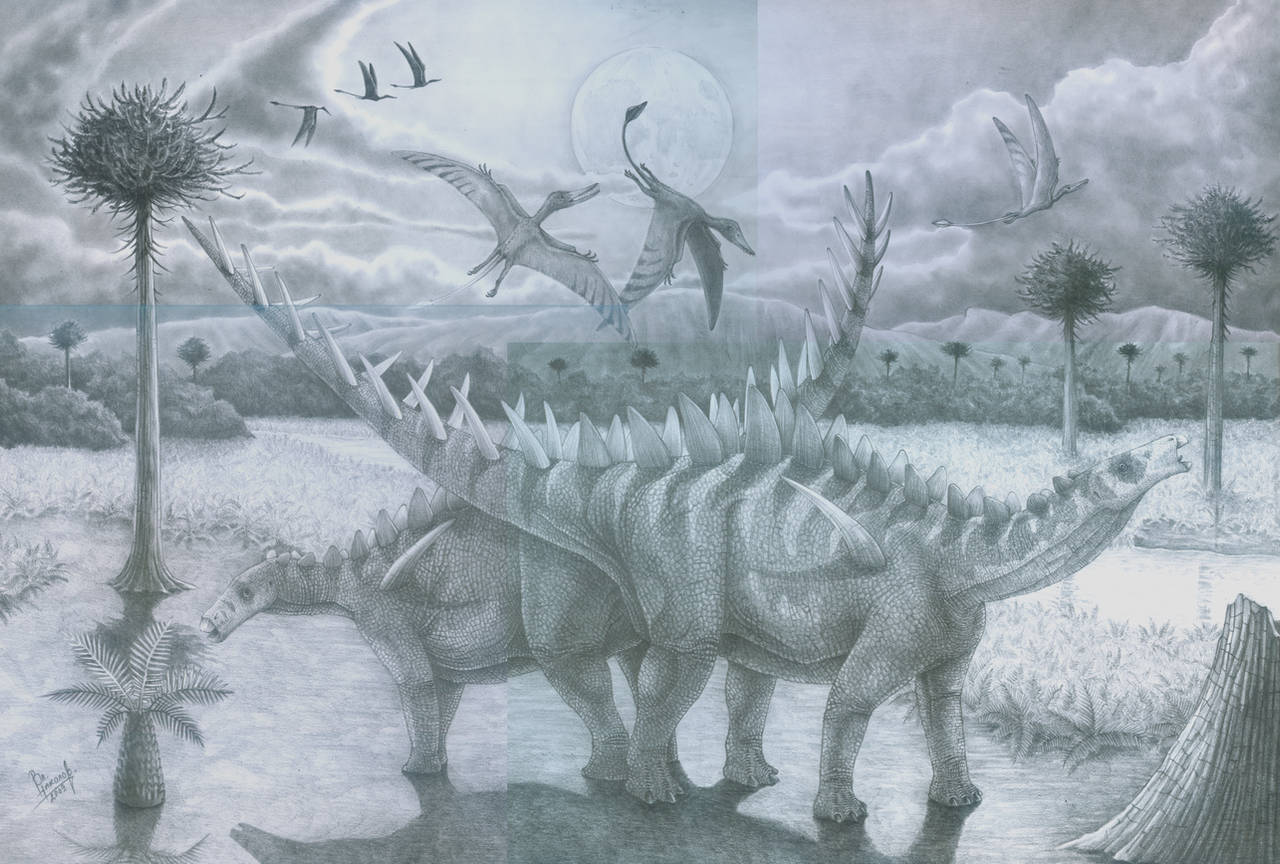 A pair of mating Dacentrurus armatus. Pencil, 2009.
I made this drawing for Dinosaur International Illustration Contest 2009. The scene is not based on scientific facts just my own speculation about stegosaurs mating habits. I have always thought the mating was more complicated process for this group of dinosaurs because of all these plates and spikes. That's why I came up with this idea- back to back mating.
The pterosaurs are also speculative because I don't know about any pterosaurs from Portugal but still Rhamphorhynchoids were a common animals back in jurassic Europe.
I put a warning for a mature content (just in case), so if you're under age of 18, probably you won't see this deviation.
The original artowk was too big for my scanner so I scanned few parts of the drawing and later put them together. I tried to fix the contrast of each piece but this was the best result which I got. Probably later I'll upload another version with better quality but with smaller resolution.
EDIT: Link to the same work but with better contrast ->
[link]
EDIT 2: A larger image; "Mature content" option swithced off. I don't think a pair of mating stegosaurs is such a big deal. Also nothing is visible in this case.