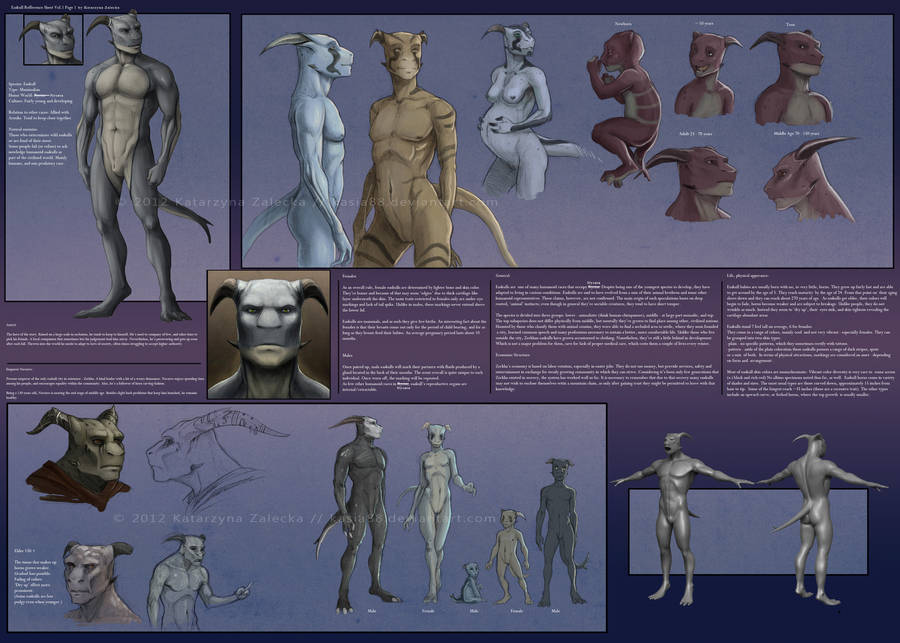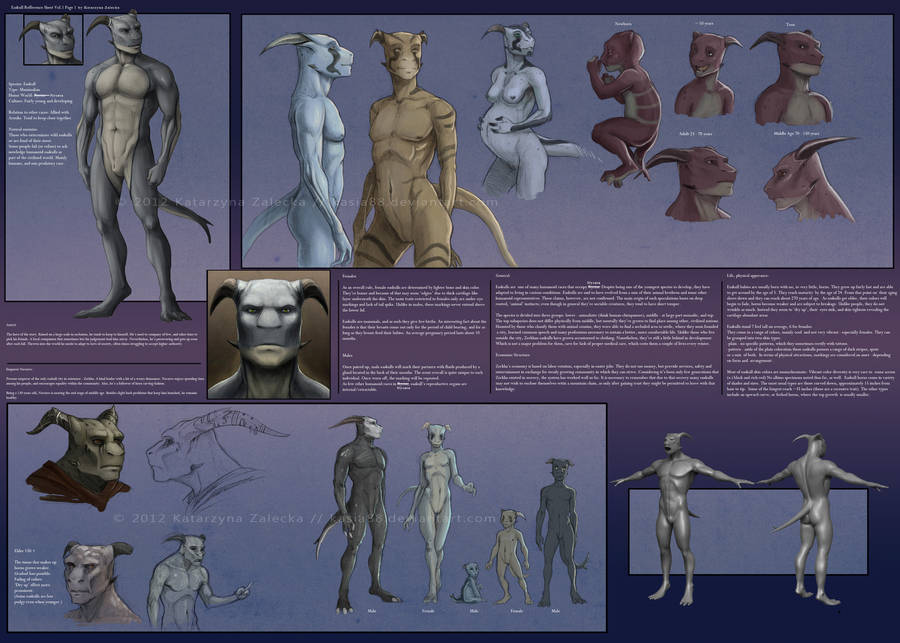 Watch
EDIT - Correction, it's 6-6.5 feet on average for guys and 5.7 for ladies. I don't think I have 7 feet tall easkulls in my book yet. I'll experiment with drawing to decide.
oh my god why didn't anyone tell me i wrote meet instead of meat??? : P good job kathy. I'll have to fix this when I get home
DOWNLOAD for larger view
After long time of thinking I've decided to upload one of the reference sheets I used in my copyright application.
It's pretty overall so I didn't get too much into all character description. Forgive me : P
I'm still polishing up their anatomy to make it little less human down the road so maybe will get to add to it pretty soon.
I think i'm missing one or two typos in there. Will take care of that tomorrow, please excuse them
---------------------------------------------------
Little about wild easkulls -
[link]
Cheers!
artwork, easkull species are © Katarzyna Zalecka
Please Do NOT repost without properly crediting me, trace, alter or redistribute or use in any other form, thank you.<b>