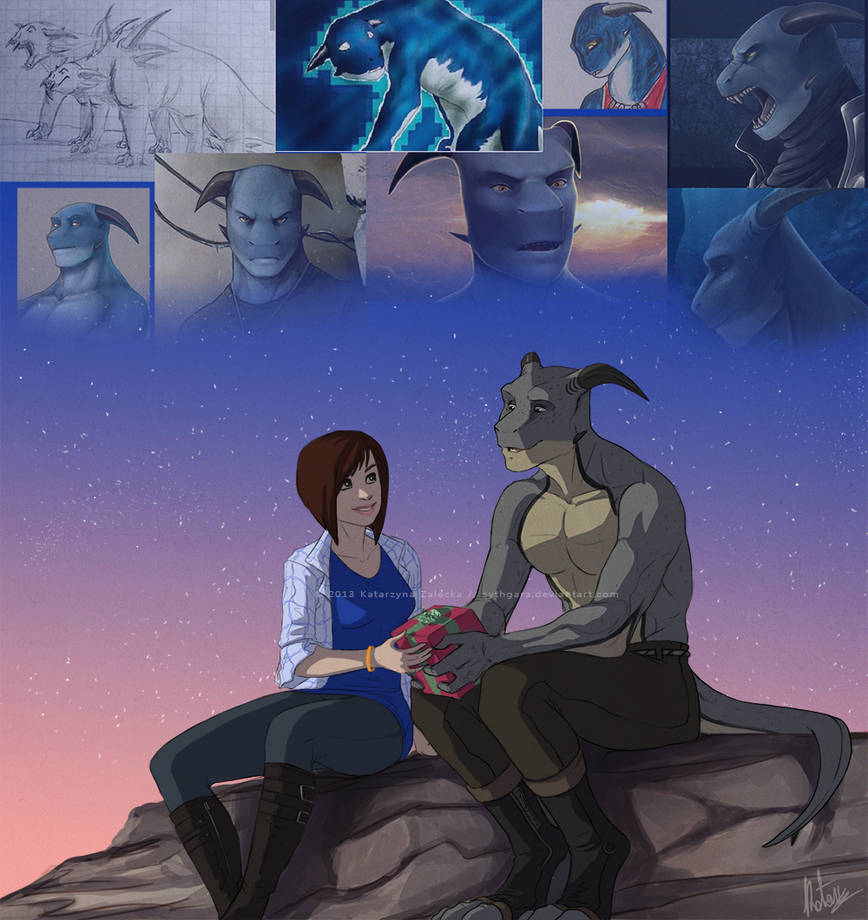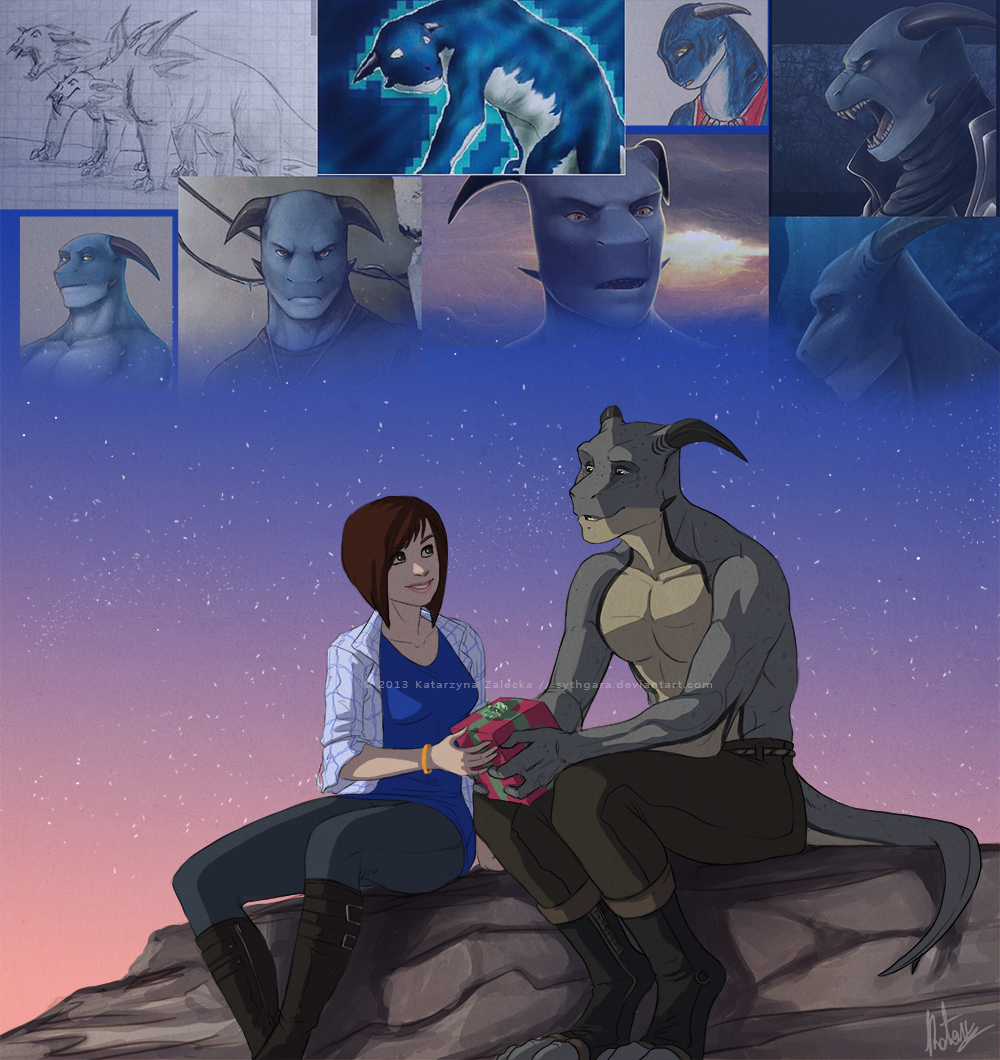 10 years...It doesn't seem like much year to year, but going back...it's REALLY been a long time. Just little bit under half of my life.
Heh, I remember how it all started from a simple picture (left corner) while fascinated with LOTR's cave troll and the balrog. I can't remember what made me go back to this creation, but I did. And yes, Azuryt started out as a quadruped : P.It wasn't long before I started my first notebook for some random comics, which were at that time largely ripped off The Lord of the Rings because my level of originality was at the beginner level. You can say that this...little monstrosity there started it all. And got me into concept art, and building a headworld, and eventually starting the long process of my book writing.
It may sound strange, but aside of LOTR helping me find my life goal, which would be concept artist hopefully at Weta one day, I now realize that this little picture was the beginning of where I am now in life. As a person, and as an artist.
So...what else can I say besides happy birthday Az and thanks for coming along! Let's hope I can finish that damned prequel this year at last, and move onto your story

Cheers everyone!