"If you seek fame and popularity on DA, you're going to be sorely disappointed. Make art you want to see and treat others with respect; don't forget that. Don't forget why you're here."
Respect all. Fear none except God.
I just make things.
Also, if you comment/favorite/add to a group on anything in my Scraps folder, I normally won't reply.


My bestest friends!:








I DO REQUESTS! READ THE RULES HERE:
www.deviantart.com/syrsafox/jo…
REQUEST STATUS:
OH LOOK, STAMPS:











:thumb573918911: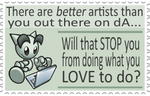 :thumb703811996: :thumb747811852: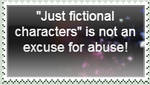 :thumb507189217: