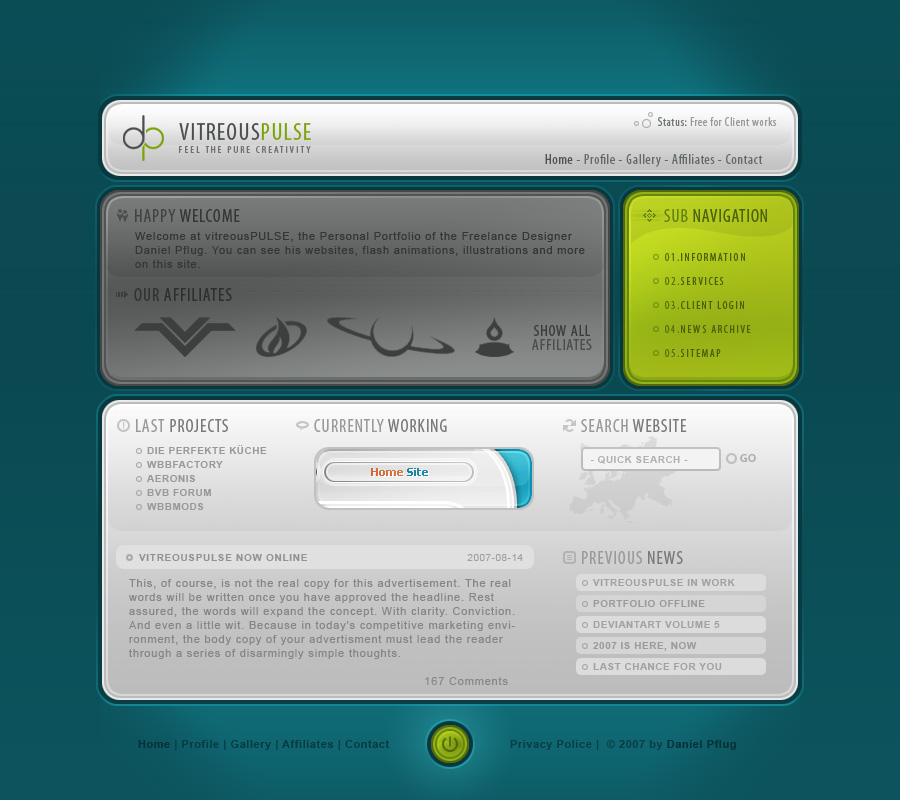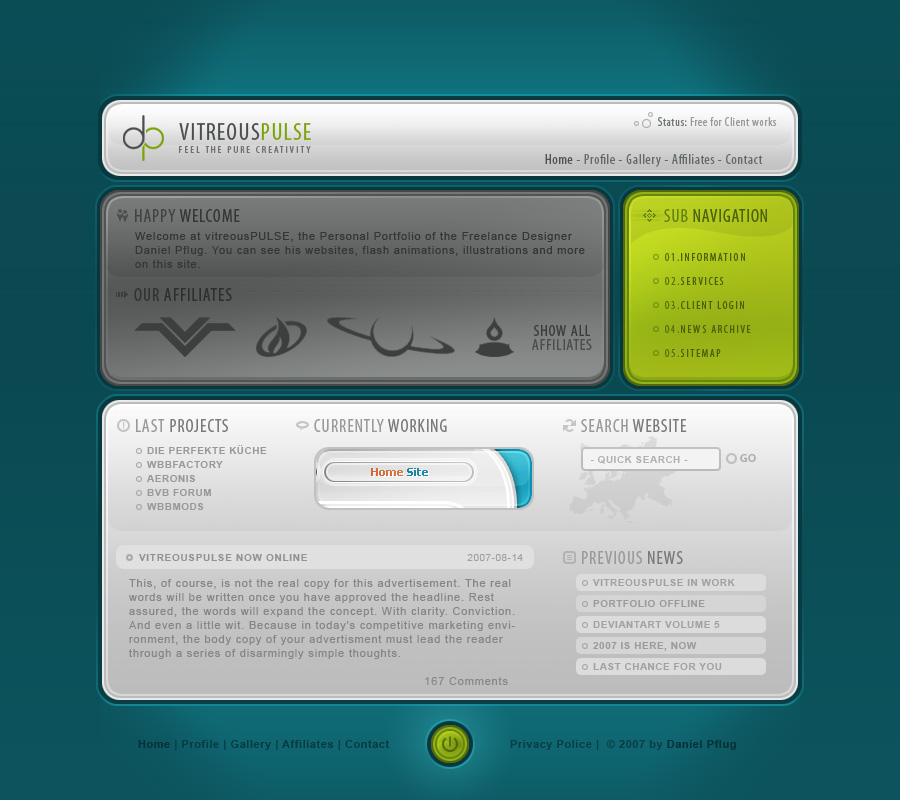 Project Ziro
My last deviation was in june for the dC contest and I design since this time on a lot of things but I can't finish them, because I need time and I hadn't this time. But after a lot of people ask me for new stuff, I must finish one piece now!
It's a little website with some new things and old things of me. I tested a lot of styles in the last time but I think this piece looks good enough to show it here. It's in my lovely colours and the effects not to much, in my opinion.
Used logos by ~
Kwaku
, ¢
elusive
, $
liquisoft
and `
-kol
.
Let me know what you think about it and don't spare with comments and

s.
--------------------------
www.vitreouspulse.com
© 2007,
vitreousPULSE
---
greetings,
synthes